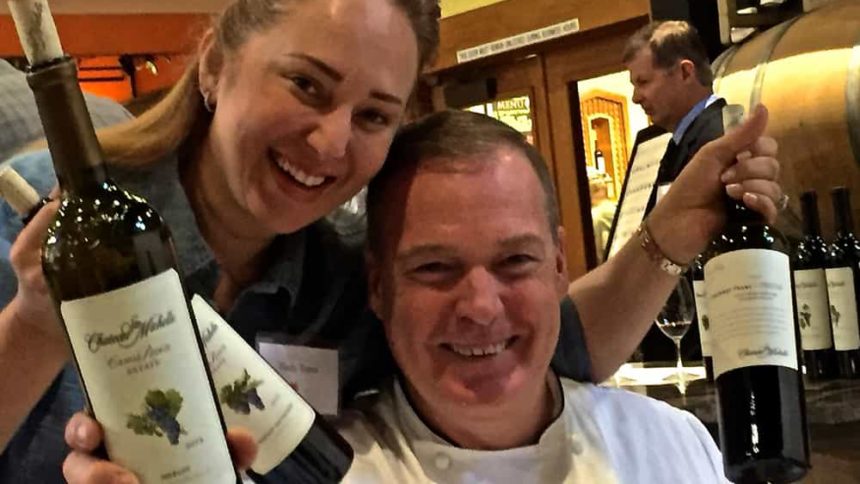 BLEND: Engaging Wine Event On New Holland America Line Ship
When Holland America Line's new ms Koningsdam debuts in 2016, onboard will be a variety of new, different and exciting features. A new Music Walk complex will house multiple entertainment venues, promising to engage music fans with Billboard chart toppers. Incredible itineraries and interesting homeports along with standard Holland America Line ship features, reimagined, will deliver what looks to be a truly unique cruise travel experience.  A recent Seattle announcement serves as reliable documentation that Holland America Line has some different experiences in store for us.
Wine tasting events have been around on cruise ships of all sizes for quite some time.  Pay a nominal fee, sample a number of wines, learn about the different vintages and maybe pick up a tip or two that you did not know.  Holland America Line will still do that and will continue to offer Sip-Savor-Sail voyages that offer a pre-dinner tasting every night of the sailing.
Odds are those who have sailed Holland America Line have heard of Northwest Pacific vintner Chateau Ste Michelle, currently the #2 producer of wine in the United States.  We highlighted Chateau Ste Michelle vintages on our Alaska Sip-Savor-Sail cruise earlier this year.
An Intelligent Collective Effort
Forward thinking Holland America Line has an interesting concept called doing things with an Intelligent Collective Effort, a process that draws on the capabilities, knowledge and abilities of everyone in the organization to craft new onboard programming.  Rightfully so, Holland America Line's stable of workers and managers is full of people who bring a vast amount of these qualities to the planning table.
"At the core of every Holland America Line cruise is our desire to offer unique, immersive and innovative experiences" – Orlando Ashford, Holland America Line President
Earlier this year we saw first hand the culinary-focused cruise line's interest and skill level involving wine in our Alaska Sip-Savor-Sail adventure.  In the process of building a new ship, the time was right to have a space dedicated to the topic.  Knowing the importance of actively engaging passengers, a lesson learned via the line's highly successful Dancing With The Stars: At Sea programming, BLEND fits.
To be offered first on ms Koningsdam (price to be determined), Holland America Line's partnership with Chateau Ste Michelle, guests will blend their own wine and enjoy it at dinner or in the privacy of their own stateroom.   The space devoted to BLEND is the only such purpose-built venue at sea…at least for now.
First beginning with a standard classroom wine tasting, passengers in attendance are broken into smaller groupS who indirectly 'compete' to make and name the best choice, blending wines tasted earlier.
The event will begin with viewing a welcome video by Chateau Ste Michelle winemaker Bob Bertheau, learning about the history and process of making Washington wines.  The ship's Cellar Master will be on hand for live information on the characteristics, flavors and nuances to look for in the wine from each barrel.  Guest then sample five wines featuring a number of popular  red wines ranging from Cabernet Sauvignon to Merlot from Chateau Ste Michelle brands.
Follow Along With BLEND And Holland America Line
Follow as Holland America Line continues to reveal more information about new ms Koningsdam, a bunch of very social ways, as we see in this image captured during the Seattle BLEND announcement.
Here is more on new ms Koningsdam
Coming up:
Chefs, Menus, Excellence – on hand at the Seattle announcement of BLEND, Holland America Line's Culinary Council, a group of interesting chefs that design what are offered in dining venues across the Holland America Fleet.
Willows Lodge– A great pre- or post-cruise home away from home for cruise travelers sailing from Seattle.  Highly-recommended
Flickr Photo Albums– All our photos, good and bad, free to use with attribution
ms Koningsdam Update– all the latest on Holland America Line's new ship