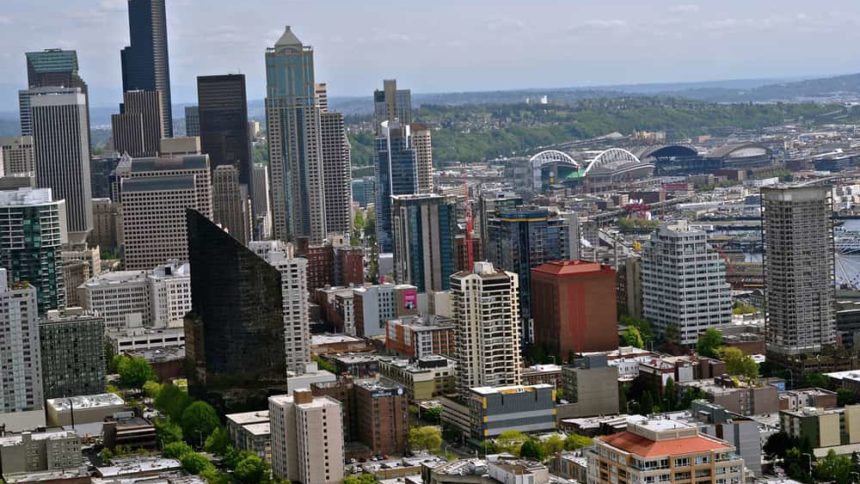 Alaska Cruise Season Begins As We Sip Savor And Sail Away
The beginning of Alaska cruise season is reason to celebrate in Seattle, opening today.  Alaska-related cruise travel will bring an estimated $441 million in economic impact to Seattle, the largest city in both the state of Washington and the Pacific Northwest. In 2015, 192 calls will be made at the Port of Seattle, primed for good business; done well. Passenger- and environment-friendly features at the port along with a surrounding area that embraces tourism make Seattle a top choice for Alaska cruise travelers.  Holland America Line along with sister brands Princess Cruises and Carnival Cruise Line attract over half the Alaska cruise season business, for a number of reasons.  Today we start to see why.
Alaska Is Big Business In Seattle
Over 800,000 passengers will pass through Seattle, a beautiful city that hopes a good number of those will spend some time either before or after sailing.  Holland America Line is based in Seattle and has strong economic ties to the area.  That's a fact we will see on display all this week as the Holland America's Westerdam sails first on an itinerary themed Sip, Savor, Sail; bringing local culinary experts on board for an intense Alaska food, beer and wine experience.  In advance of sailing, we stopped by Seattle's iconic Space Needle and local winery Chateau St. Michelle to meet two of the experts who will be along for the voyage.
Seattle Sip – Seattle Savor
On and off ship programming exclusive to the Sip, Savor, Sail experience includes cooking shows, cooking classes, featured menu items and more prepared by guest chefs, Jeff Maxfield and Seis Kamimura. Also, during a "What's in the bag?" competition the two chefs will go head-to-head preparing chowder from mystery ingredients.
Stopping by the Space Needle for lunch, it looks like chef Maxfield is a good fit for all of the above, and comes to the table with an engaging background.  Having grown up in Seattle, Maxfield brings a keen taste for regional culinary influences and is infusing these throughout the new menu at the world renowned revolving restaurant.
We had lunch with Maxfield who validated his influence on the Space Needle's SkyCity revolving restaurant. This is a place which could have very well had uninteresting touristy food and still been fun to visit, much like a number of our Central Florida attractions.  Based in Orlando, we know how this could have gone. Boring and over-priced.  Still, big fans of the Seattle-tied TV show Grey's Anatomy, an opportunity to stand on top of the Space Needle would have been a tasty enough reason to go.  Instead we found upscale cuisine reflective of the Pacific Northwest
Maxfield places great value on enhancing SkyCity's unique dining experience by catering to each guest's palate, and brings new twists to old favorites while highlighting unique seasonal fare. Additionally, a personal focus on handpicking local produce and ingredients from area farms and vendors pays off on the menu. Through a harmony of authentic flavors, Maxfield tells the story that has made the Pacific Northwest the culinary mecca that it is today.
Similarly, local winery Chateau Ste. Michelle  features a variety of vintages reminiscent of our visit to the Bordeaux region of France.  On board for the Sip-Savor-Sail cruise, their senior director of winemaking, Bob Bertheau took us on a tour of the facility not far from Seattle and an attraction of its own.  In fact, as we were visiting Chateau Ste. Michelle , a group of Holland America Line passengers came through, engaging the lovely property on a pre-cruise activity.
Bertheau will replace originally-scheduled Wendy Stuckey,  Chateau Ste. Michelle's white winemaker, on the Sip-Savor-Sail program roster during a number of onboard events which start on day one.   I like Bertheau as one of the experts on this themed sailing because he speaks in the appropriate language of wine professionals: with wine.
During a tasting of 6 products that fall under the Chateau Ste Michelle umbrella, Bertheau spoke of his work through his wines; always a good sign that the winemaker is living his world.  That translates to interesting and engaging seminars and presentations which can run dry with the wrong person, no pun intended.
We'll have more as we sail on all of the above, stand alone interesting topics of themselves and elements of the Holland America Line Sip-Savor-Sail Alaska event. Getting a look at Chef Maxfield and Winemaker Bertheau in their natural habitat revealed both to be good choices.
Seattle looks to be a good choice for easy pre- or post-cruise activities as well, considering just lunch or dinner at the Space Needle  (make reservations) and a tour of Chateau Ste Michelle. Both are reflective of the local focus we hope to show happening on the Sip-Savor-Sail cruise over the course of the next week.

Coming Up On the Sip-Savor-Sail Cruise
In addition to ongoing onboard programming on Holland America Line's Westerdam, Sip-Savor-Sail events range from guest chef cooking shows to wine tasting events, special shore excursions, classes and more.  Stay with us live via Twitter, Instagram and Facebook for daily posts, live reports from the events and more as we sail away to Alaska.
About The Port Of Seattle
For the eighth year in a row, Port of Seattle cruise terminals will welcome over 800,000 revenue passengers. Seattle's cruise business—currently leading all cruise homeports on the west coast in passenger volume—is responsible for more than 3,600 jobs, $441 million in annual business revenue, and $17.2 million annually in state and local tax revenues.
Environmentally Friendly
Cruise ships that homeport in Seattle use either low-sulfur fuel or plug into shore side electrical power while docked. Smith Cove Cruise Terminal can provide shore power for two ships at once, eliminating the need to run engines while at berth and eliminating tons of air-clogging emissions.
Passenger Friendly
The por's Smith Cove Cruise Terminal and Bell Street Pier provide panoramic views of the city's skyline, Mt. Rainier and the Olympic Mountains. Both terminals feature concierge services, luggage storage, on-board airline check-in, rental cars, and secure parking facilities.
About The 2015 Alaska Season
The 2015 Alaska Cruise Season brings several new products, with the addition of Holland America Line's ms Statendam for 14-day itineraries, the addition of the Jewel of the Seas replacing Rhapsody of the Seas, and the addition of the Ruby Princess and Crown Princess replacing the Grand Princess and Golden Princess.  Here is how those 192 calls at the Port of Seattle break down:
Holland America Line offers 7-day cruises from Seattle to Alaska on theAmsterdam and the Westerdam, departing Saturdays and Sundays from Pier 91. The Statendam offers 14-day sailings departing on Mondays, from Pier 91.
Princess Cruises offers 7-day cruises from Seattle to Alaska on the Crown Princess and Ruby Princess. Sailings depart Saturdays and Sundays from Pier 91.
Carnival Cruise Lines offers 7-day Alaska cruises on the Carnival Legend departing Tuesdays from Pier 91.
Royal Caribbean offers 7-day cruises to Alaska on the Rhapsody of the Seas departing from Pier 91 every Friday.
Celebrity Cruises offers 7-day Alaska cruises on the Celebrity Solsticedeparting Fridays from Pier 91.
Norwegian Cruise Line offers 7-day cruises from Seattle to Alaska on Norwegian Jewel and Norwegian Pearl. Sailings depart Saturdays and Sundays from Pier 66.
Oceania Cruises offers a variety of itineraries on the Oceania Regattadeparting from Pier 66.