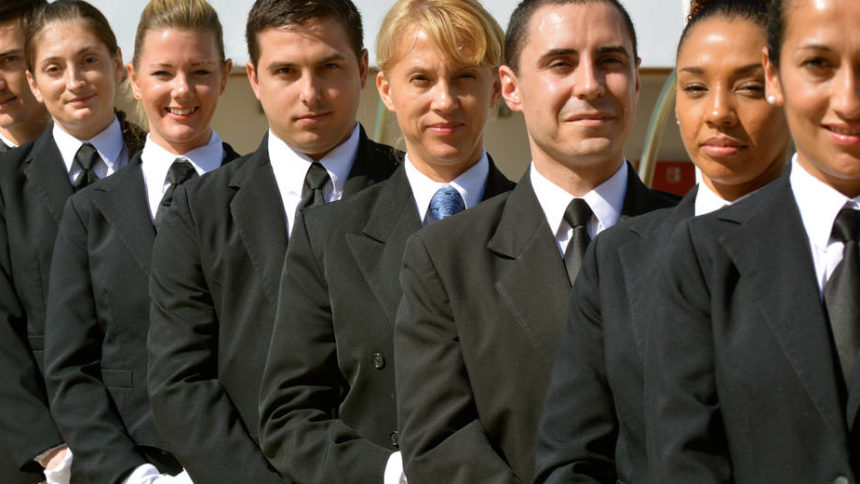 Seabourn Food And Wine Cruise In Photos, Events and Hearts
Capturing over 8,000 images during a  7-day Taste of the Mediterranean sailing on Seabourn Sojourn, the 2015 Seabourn Food And Wine Cruise generated a lot of interest.  Now an annual event, Seabourn has already announced the 2016 Food and Wine Cruise itinerary, a 14-day Vietnam & Thailand sailing that many of our fellow Seabourn Guests signed up for before getting off the ship.
Continuing to define the Seabourn Experience we have covered a variety of topics touched by the luxury cruise line's unique way of doing business.  We call that extra differentiating element a Seabourn Sense that goes beyond the expected, seemingly at every opportunity.  Let's take a closer look at the unique events of the 2015 Seabourn Food And Wine Cruise in photos, each with a link in the headline to hundreds of images for those who would like to dig even deeper.
Note: Check back on albums you find particularly interesting, the photos continue to sync and more are being added every day.
Greek Sail Away Party
On any other Seabourn sail away, sparkling wine flows freely as white-gloved waiters make their way through the crowd and caviar headlines the show.  Both of those elements were present here too as well.  Unique to our Greek Sail Away Party, locally sourced ingredients ranging from Octopus to Pita Bread prepared on deck, not behind the scenes in a kitchen far away.
Greek Barbecue Lunch
While in Monemvasia, Greece we enjoyed a Greek-themed lunch complete with Bakalava which we would learn how to make later that day.
Greek Dance Performance
Right after that Greek Barbecue lunch, we enjoyed a Greek Dance Performance, with many Seabourn Guests joining in.  There really is something to be said for Greek food and dance, in Greece, that no travel brochure can aptly describe.
Olive Oil Tasting
An oddly popular event, Seabourn Guests showed up in great numbers for a tasting of Olive Oils as well as some great take home information on what to do with it (add it last, on top of everything else to keep from losing it's flavor and healthy qualities)
Chef Jean Claude Cavalera -Cooking Demonstration
French cuisine that filled the ship's showroom with wondrous aromas during this live demonstration
2015 Seabourn Food And Wine Cruise Crew
Everyone has their favorite person in Seabourn Square where coffee drinks and light snacks are served throughout the day. Still, there are happy crew members all over the ship, as seen in this gallery.
Seabourn Sojourn Ship Shots
On the last Seabourn Food and Wine Cruise I forgot to get off the ship…which sounds odd but there was so much going on every day that I did not want to miss any of it.  On this trip, events took us off the ship so I was able to capture some images of Seabourn Sojourn, at sea.
St Tropez, France
Docked at the beautiful French island of St Tropez, I went ashore just to enjoy the day and lunch at a local cafe
Castello Livorno
A Welcome Home event on the first Seabourn Food And Wine Cruise, Castello Livorno served as the place for a pre-dinner cocktail party when both Seabourn Sojourn and Seabourn Quest were in town at the same time for a rare rendezvous
Shopping With The Chefs
In Livorno, we went shopping with the chefs and enjoyed being part of the bustling market as they sourced ingredients for the evening menu.

Lunch With The Chefs In Livorno
After shopping with the chefs, we went to a little hole in the wall restaurant Osteria La Barrocciaia in Livorno where the chefs invited themselves into the kitchen and course after course of specialties were brought out to enjoy.  Tip: Hidden in this gallery is a video I made of table talk that day which really gives you an idea of what it is like to visit an Italian restaurant in Italy with a bunch of world class chefs.  Amazing experience.
Opera Dinner
A themed dinner with opera selections played between courses and a running commentary from sommelier Sebastian Pacheco- this was a stunning display of culinary art and a wonderful memory from the Seabourn Food And Wine Cruise 2015.
Epicurean Evening
Epicurean evening begins with an Epicurean Officers On Deck sailaway, followed by a dinner of the same theme then Seabourn Guests come back on deck to visit a number of dessert creation stations where chefs make popular desserts right before their eyes.
Civitavecchia Port, Italy
I always thought Civitavecchia was just the port and there was nothing really to do there other than head into Rome for a day.  Wrong; recent years have seen a renaissance of the area with new beaches, boardwalks, shops and cafes.
Dinner In The Galley
Proving they  not only had nothing to hide but were proud of their galley operation, SAVEUR EIC Adam Sachs and I were wined and dined in the galley, right in the middle of dinner action
World Champion Pizza Chef
Valentino Libro is a world champion pizza maker and one bite of his pizza explains why.
Dinner Menu Crew Briefing
In one of the more unique opportunities afforded me on the Seabourn Food and Wine Cruise, I went into the kitchen for a menu check where the executive chef personally tastes every dish to be sure it is prepared properly.  Next he goes out front where the dining room staff is standing by for his description of all items on the menu.  Finally sommelier Sebastian pairs all the different dishes with appropriate vintages, providing the information dining room staff needs to make good recommendations to Seabourn Guests.
Chefs In Amalfi
In Amalfi, Italy we went off the ship with the chefs for a visit that began with a stop at a sidewalk cafe then went from shop to shop looking for specific items needed for the evening's menu.
Amalfi Lunch With Chefs
After shopping in Amalfi, we went to what was considered the best restaurant in town, with the chefs, for a wonderful seaside lunch.
Seen On A Walk In Amalfi, Italy
Also seen in Amalfi, these street scenes that are a good representation of what we experienced that day
Little Things That Mean A Lot
Little things left on our beds at turndown, like this wonderful 600+ page SAVEUR cookbook made for great take home memories of the Seabourn Food And Wine Cruise.
Dress Code Reality
Dress codes, like fashion itself, are hard to get a clear idea about before sailing.  In this gallery we're looking at just exactly what we see guests wearing.  Look for this to be an ongoing feature here.
Wine Lectures, Seminars and Presentations
In this gallery we have photos from the optional three-day wine seminar as well as a number of presentations from sommelier Sebastian throughout the sailing.


Galley Market Lunch
One day at lunch, the galley of Seabourn Sojourn was opened up and Seabourn Guests went from station to station, filling plates with specialties made in each department.  A signature Seabourn event, they do this on every sailing also.
Chef Giuseppe Argentino Cooking Demonstration and Introduction To Italian 101
When the 2015 Seabourn Food and Wine Cruise began, Chef Argentino had is lovely wife Lida translate for him.  Speaking little English, I wondered if the communication barrier would be a problem. It wasn't.  Actually, about half way through the first market visit Seabourn Guests had learned how to 'read' Chef Argentino and has a pretty good idea what he was saying without translation.
Colonnade Street Food
This unique dinner event brought interesting street fare, something one might not expect to see on luxury line Seabourn's Food and Wine Cruise.  It was wonderful.
Block Party
This signature event brings Seabourn Guests out of their suites and into the hallway to meet their neighbors.  Seen here, my neighbor and former NFL football player Jesse Supolu who we sailed with not long ago for Cruising With A Cause on sister-line Princess Cruises.
Baklava Making Demonstration
It is not possible to visit Greece without a bit of Baklava, the amazing Greek pastry.  On the Seabourn Food And Wine Cruise, we learned how to make it.  Note: recipe included in this gallery
A Conversation With Adam Sachs
An afternoon conversation with SAVEUR Editor in Chief Adam Sachs dispelled much of the mystery wrapped around Mediterranean cuisine with a nice discussion that included celebrity chefs and sommelier Sebastian Pacheco
Ashore in Monemvasia, Greece
This enchanting little seaside Greek fishing village I could have stayed at all day.
Saying Goodbye To Seabourn Sojourn
The last day on any good cruise vacation is a tough one, knowing we would have to return to real life in a matter of hours. Still, considering the great memories created and the magnificent hospitality shown to us by Seabourn, it was hard not to smile our way home.  I don't believe I have ever experienced that before.  Nicely done Seabourn.
Coming Up-
We're not done with information about the Seabourn Food And Wine Cruise- stay tuned for more, including:
Details of the 2016 Seabourn Food And Wine Cruise- On Sale Now
50 Hits Of the 2015 Seabourn Food And Wine Cruise
@Exposure Photo Storybook: 2015 Seabourn Food And Wine Cruise, Day by Day
2015 Seabourn Food And Wine Cruise Pinterest Board
Interesting Events Not On The Seabourn Food And Wine Cruise Schedule
What If We Sailed Without The Seabourn Food And Wine Cruise Elements: Would We Like It?
The Amazingly Loyal Past Guests Of Seabourn