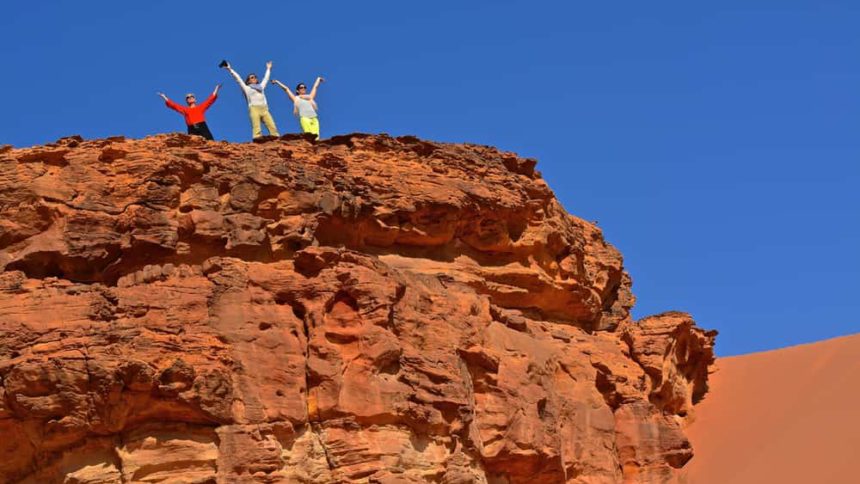 Abercrombie & Kent Luxury: Your Guide To Our Journey
I'm not quite done yet with what we experienced in Egypt and Jordan with top luxury travel company Abercrombie & Kent but wanted to provide resources to what has been published so far.  Those considering a trip to Egypt or Jordan anytime soon (Verdict: it's a good idea) will find these writings, photo albums and more of particular interest.  Travelers with future plans to visit the area too, can gain accurate insight, tips and tricks on how to make that visit a winner.
Now back in the office with our super fast Internet connection, thousands more photos are loading to the Flickr Photo Albums we have been opening up along the way.  More Facebook photo albums, a variety of reviews from a number of perspectives, an Exposure photo narrative and Pinterest boards are on the schedule to come out this weekend.  This is the plan as I write this, still in the air and on my way back home.   More will come of it all when I am totally removed from the travel part and can reflect on all of it. That might take some time.
Here is what we have for you so far:
At ChrisCruises.com via these previous posts:
Facebook Photo Albums:
Flickr Members see ChrisCruises Photo Albums
(Not a Flickr member? sign up here for free and get 1T free photo storage-must be signed in to see)
Exposure Photo Narratives – Big photos that tell the story.  View on largest screen you have for best experience.
The Enchanting Land Of Jordan (coming soon)
Check These Other Social Sources From Us As Well
On Twitter – @OrlandoChris –  Search for #AKEgypt and #AKJordan and other tags noted below
On Instagram- ChrisCruises as well
Want To Go Deeper Socially?  
Check these tags and accounts from the sources used during our Abercrombie & Kent Egypt and Jordan Small Group Travel Experience
Abercrombie & Kent
Twitter: @AKTravel_USA
Instagram: aktravel_usa
Facebook: facebook.com/abercrombiekent
Hashtags: #AKEgypt and #AKJordan and for Instagram: #abercrombiekent
Egypt Tourism
Twitter: @ExperienceEgypt
Instagram: experienceegypt
Facebook: facebook.com/experienceegypt
Jordan Tourism
North America Twitter – @JordanNorthAm
World Twitter – @VisitJordan
Instagram – visitjordan
North America Facebook –facebook.com/MyJordanJourney
Worldwide Facebook –facebook.com/VisitJordan
Hashtags: #GoJordan and #MyJordanJourney and for Instagram: #ShareYourJordan 
Royal Jordanian
Twitter: @RoyalJordanian
Instagram: royaljordanianairlines
Mena House Hotel
Facebook: facebook.com/menahousehotel
Twitter: @MenaHouseHotel
Instagram: menahousehotel
Sanctuary 'Sun Boat IV'
Twitter: @SanctuaryRet
Instagram: menahousehotel
Facebook: facebook.com/SanctuaryRetreats
Four Seasons Cairo at Nile Plaza
Twitter: @FSCairoNP
Instagram: fscaironp
Facebook: facebook.com/FourSeasonsHotelCairoNilePlaza
Grand Hyatt Amman
Twitter: @randhyattamm
Instagram: grandhyattamman
Facebook: facebook.com/GrandHyattAmman
Mövenpick Resort Petra & Mövenpick Resort Dead Sea
Twitter:@ movenpickjo
Instagram: movenpickjo
Facebook: facebook.com/moevenpickhotel