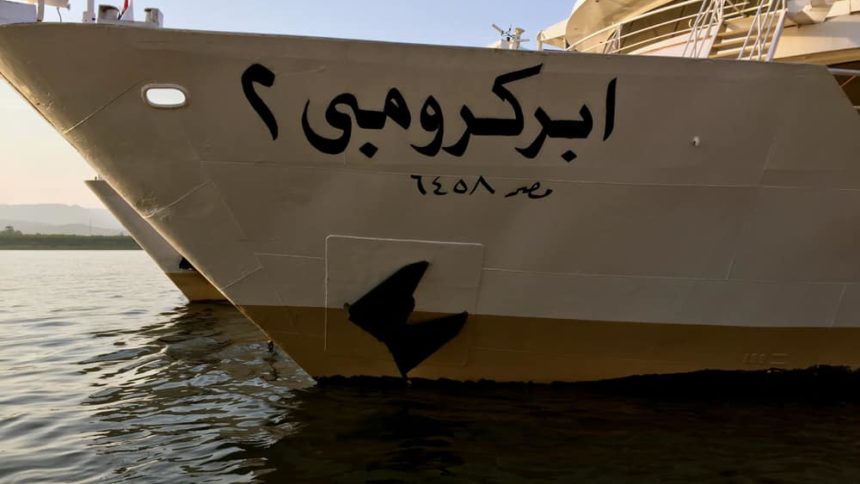 Abercrombie & Kent Luxury: Speaking Of Kings And Queens
Continuing our journey through Egypt with luxury travel company Abercrombie & Kent, we said goodbye to Cairo and hello to the Sun Boat IV to begin our cruise of the Nile. Of particular interest to me (since this space is all about cruise travel), I was reminded just how important people and service are in the mix of what makes for a good cruise travel experience. Both on the ship and on land, we experienced a number of examples that illustrate the solid lock A&K has in both areas.
The day started early with a 3AM wakeup call for guests of the Mena House Hotel, necessary to make the early morning flight to Luxor where we would continue our Egyptian adventure. The logistics of moving four different small groups of A&K travelers and staff along with their luggage is a rather complicated process. Arranging breakfast at 4AM, separate transfer of luggage, pre-checking us on to the Egypt Air flight, distributing boarding passes and more was handled without a hitch, again highlighting the advantage of traveling with A&K.
Once on the ground in Luxor, it was off to Karnak Temple, a sprawling complex covering 50,000 square feet with 134 great columns that once supported a giant roof over the space. Egyptologist Ibrahim made sense of it all, escorting our group through the place then allowing ample free time to explore on our own. This is a process we are seeing resolve as standard practice, noteworthy in that 'free time' is a part of river cruising that travelers tend to get greedy about rather quickly.
Not understanding that travelers want to explore on their own a bit, to me, would be a fatal blow to any river cruise experience. On European river cruises, we have come to the point where we tell tour guides right up front "We may wander off from the group but don't be concerned, we know our way back". That gives time to enjoy the orientation tour provided but customize the experience our way.   In Egypt, this is a bit different situation. Cairo, for example, was not a place where it would be safe to wander off on our own and missing part of our Egyptologist's interesting narration of what we are seeing would be a mistake.   In Luxor though, it is an entirely different scene that seems much safer, igniting the desire to explore.
Abercrombie & Kent Advantage #8: They Get It About Free Time
The East Bank tour of Karnak Temple provided the perfect opportunity to make the experience personal, armed with the knowledge given us by our Egyptologist. Of particular importance to me were the Obelisks of Queen Hatsepsut and Thutmosis I, structured I had been required to draw by hand in a 7th grade Social Studies class more than a few years ago.
Interestingly, as we continue to get deeper into the history of Egypt, I find myself wondering why that 7th grade teacher had chosen the obelisks as one of a half dozen structures we were required to draw. There is so much more to this country than I had imagined and Egyptian history is much more a part of the experience than I had anticipated.   This is a topic we will continue to visit from time to time throughout our adventure, which continued into the afternoon after checking in on the Sun Boat IV, a surprisingly easy process.
Arriving at the pier, Egyptian dancers greeted our group and a quick signature on an embarkation form brought access to our cabins. Here is when I began to be reminded of the importance of people and service.   Sun Boat IV is not a new ship with all the bells and whistles of today's new builds; I might as well get that out of the way right now.
Still, this is a vessel that looks to be the right tool for the job.
Carrying a maximum of just 80 passengers, Sun Boat IV has an intimate ambiance that should prove to be the perfect environment for our four small groups that are starting to come together during the shared experience. Multi-lingual crewmembers are eager to please and a first glance at the culinary operation brought some exciting anticipation of the cuisine on board.   Signed, sealed, delivered; this ship should do just fine.
The afternoon brought a short small boat ride to the West Bank of the Nile then on to the Valley of the Kings, a stop by the Valley of the Queens and more…that I can't show you because photos are strictly not allowed. Noteworthy: a special visit to the Tomb of Nefertari, normally closed to the public, brought another advantage of traveling with Abercrombie & Kent.
Abercrombie & Kent Advantage #9: Access To Restricted Areas
The evening brought a welcome aboard party, an explanation of how things worked on Sun Boat IV and an introduction to the staff on board. Testing their claim of 24-hour room service, I asked for coffee to be delivered at 4AM, just before we were scheduled to sail away. It was there on time and wonderful.   I was assured that it would be there every day at 4AM too. Impressive.  Ending our day?  A lovely first sunset on the Nile.
Follow Along On Our Abercrombie & Kent Journey: