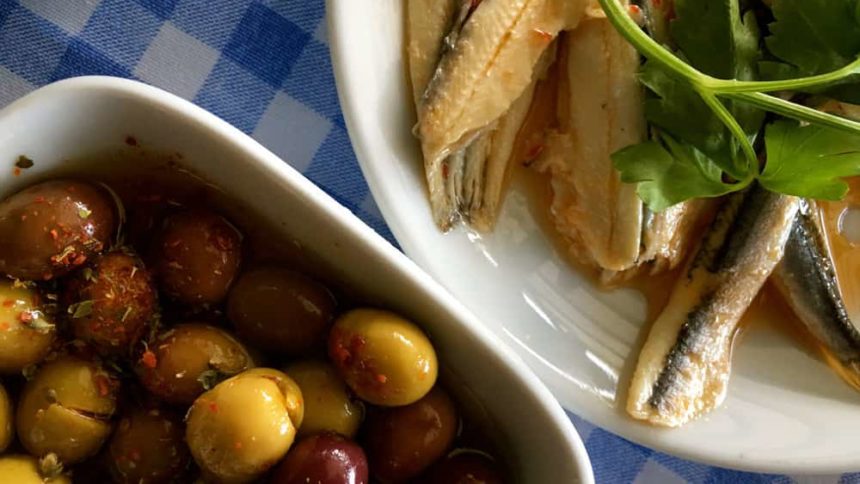 A Ride On The Rocket: Fueled By Viking Ocean Cruises
Connecting Locally In Turkey With Viking Ocean Cruises
It's interesting to think what one might come up with if asked to create a cruise line.  Those with families would probably have some great ideas, tagging features specific to their needs with high priority.  Solo travelers might see the empty hull of a cruise ship as a place to address their unique travel concerns too. Couples could choose from a buffet of features that would resonate with them as well.  When Viking River Cruises went to the drawing board for the design of their first ocean cruise ship, they too could have chosen just about any imaginable features.  But for Vikings, the choice was clear: to design a ship that would connect their culturally curious travelers with the destinations those ships would visit. The result was the stunningly well fit Viking Star and now new sister ship Viking Sea.
Aimed directly at mature adults, Viking ships were designed big enough for the numbers to work out nicely for both sides, launching Viking ocean cruises off to a good start.  Still, it's a bit of a leap of faith for most who have not sailed with Viking in the ocean before, perhaps lured by the seriously amazing time they had on a Viking river cruise.  It is not until the first port of call, the first included tour, that it really sinks in: this ship was designed for me.
We saw that first hand visiting the ruins of Troy, lured by the fable of the Trojan Horse that most of us had grown up with and drawn important life lessons from.  On the scene, led by degreed professional Turkish guides we learned far more than details of the huge wooden horse that gave ancient Greeks entry to the city during the Trojan war.  In fact, our guides barely mentioned it, instead focusing on the huge chunk of history that has occurred at the location.
In a way, traveling with Viking Ocean cruises has been much like that.  We might have come to the Viking Ocean product because we were impressed with what they do on the rivers of the world.  But once here, we find so much more that we might have on other ocean cruising ships, even though the onboard feature list is comparatively short.   There's no casino, no top deck attractions, a short list of accommodations all of which have balconies that allow us to connect with the places we visit from sunrise to sunset.
In Troy, we enjoyed the archeological ruins and interesting commentary of our guide.  Walking through the town center on the way back to Viking Sea, we chose to stop for lunch at a local seaside restaurant as many generations of travelers before us might have.  Just stopping there would have been the stuff of the other cruise lines who check that box off and call it a connected day.
Going a step further, our guide explained that it is customary to first stop at a display case to select what we want, then sit down to a meal that will take hours. Not hours of drudgery but hours of camaraderie between light courses that spawn conversation.  There is a huge difference between the two.  And that my friends is where Viking excels, skyrocketing us into a universe of its own;  a place few other cruise lines know even exists.
There are times when I start to think I care about these things perhaps a bit too much.  I seem to run up against a brick wall about what should be an easy fix on one cruise line.  On another I start to get excited that they are really trying hard, only to get let down by something they should have done right the first time.  I start to lower the bar to be happy with something they used to nail but have obviously decided not to do anymore, just to say they hit it. Many of you reading this know exactly what I am talking about or have been involved in the resolution of some odd thing with me.  We shake our heads in disbelief about this or that but for the most part, cruise vacations are still a wonderful, safe, value-oriented way to see the world.
Then every once in a while someone clicks together their ruby slippers and off we go to an amazing land of travel wonder.  It might not last.  We know its not forever.  But we've been through enough together on the way there to appreciate the magic moments that can indeed still happen.
This is Viking Ocean Cruises right now.
This is exactly where they are and with a bunch more ships in the building pipeline, where they are likely to stay.
This is the real deal. Right now.
As we continue to sail along on Viking Sea's maiden voyage, we'll break down the elements that go into enabling those ruby slippers to click so effectively.  For now, more scenes from our enchanting day at the ancient city of Troy, modern Canakkale and what I will remember as one of the very best parts, the Viking-fueled seaside lunch.
[URIS id=58889]
Follow Along With Us
Bookmark our In Progress page for a complete listing of all posts related to our Viking Sea sailing.
Better yet, subscribe to ChrisCruises and get notified every time a new post goes up, usually once a day.
Or check at the bottom of each post like this one for a complete list of what we experienced, in blog form
Pre-Cruise
Posted Live From Viking Sea's Inaugural Voyage
A Ride On The Rocket: Fueled By Viking Ocean Cruises
Follow along socially too:
Instagram
ChrisCruises will have a post each day
Whitney brings a new perspective to our photo efforts
Facebook
Whitney is focusing on a number of interesting ways to share our experience.  You'll find them here.
Chris has Photo Albums created along the way

Twitter
ChrisCruises will have posts along the way as well as refreshed links to previous posts
Whitney Cruises brings an interesting new perspective
Google+ users will find similar information as we sail
Flickr members see auto loaded photo albums