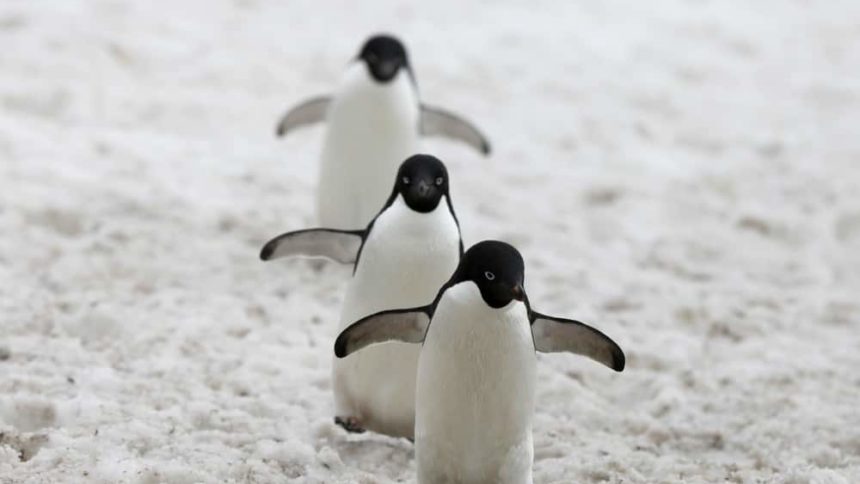 White Continent Cruising Options Include New Expedition Yachts
Sailing to Antarctica happens during a short season that runs from November to March. Abercrombie & Kent as well as Seabourn Cruises top our list of travel companies who go there, along Silversea Cruises, Holland America Line, National Geographic Explorer, Quark Expeditions, Hurtigruten and more.  A new option in the world of white continent cruising comes from the only French-owned cruise line, now with a new series of expedition yachts.
Ahead of the curve, for over 25 years the luxurious ships of Ponant have been calling in mythical ports and little-known anchorages only accessible to smaller ships. Focusing on high-end expedition cruises, the French cruise line also offers sunny short breaks in the heart of the Mediterranean, cruises along the Celtic shores, and stunning trips to the faraway islands of the Pacific. Now, Ponant is back with a new series of yachts aptly named Ponant Explorers.
Interesting Fact: Ponant is technically the safest cruise line in the world according to the Paris MoU ranking for flags in 2013 and 2014. Ponant is the only cruise ship operator flying this flag, a guarantee of environmental quality, ship safety and good working conditions.
On an expedited building schedule, the first two will arrive in time for the Summer 2018 season and the other two for Summer 2019.  To be named Le Lapérouse, Le Champlain, Le Bougainville, Le Kerguelen, the 4 ships in the series Ponant Explorers pay tribute to great French explorers who set sail to discover new continents.
Reviewing other Antarctica options as well, Abercrombie & Kent will host another exciting season of Luxury Expedition Cruises to Antarctica during the 2017-18 season. The A&K version of Antarctica adventures feature an exclusively chartered, all-balcony expedition ship.  Along for the ride,  an award-winning Expedition Team with an unparalleled level of luxury and expertise.
Travelers can choose from two extraordinary voyages, each limited to just 199 guests and featuring unique themed departures and family holidays, the guidance of real experts in the field and itineraries that showcase the very best of  magical White Continent cruising.
LEARN MORE about Abercrombie & Kent Antarctica Expedition Cruises
Also popular, favorite ultra-luxury cruise line Seabourn.  Recently, we highlighted Seabourn's new video series, detailing much of the Seabourn Antarctica experience.
"Though you are at the ends of the Earth, you'll never feel more at home" says Seabourn, and rightfully so. The signature Seabourn touches that make them one of the world's highest-rated small-ship cruise lines will all be within reach: gracious service, innovative cuisine that warms the body and soul, inviting amenities, and refined, all-suite accommodations with space to unwind or entertain. Book early and receive complimentary veranda upgrades on select voyages.
LEARN MORE about Seabourn Antarctica sailings