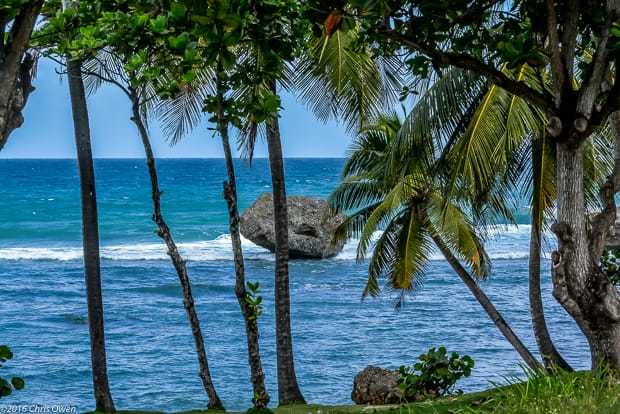 Warm Weather Travel Gear: Another Fashionable Bag, This One Actually Cool
So, we're about halfway through Wave Season, traditionally one of the most popular times of the year to buy a cruise.  This is also a popular time for the makers and promoters of travel gear to share their products for our consideration.   At a time when much of the United States is covered in snow, considering warm weather travel gear for a quick mental warm up.
CoolBag ($130) is a functional, fashionable travel bag. Elegant enough to tote around all day, CoolBag is designed to keep valuables secure and safe but easily accessible for only you. Equipped with two padded handles, one is reinforced with a detachable steel cable that can be wrapped around the arm of a beach chair and then reattached to the inside of the bag.
Wait
What?
Yes, you read that right "a detachable steel cable that can be wrapped around the arm of a beach chair"  Oh my goodness: so this bag can be used to stake claim on lounge chairs?  No no no, that's not what this post is about.  Mind out of the gutter please.  Let's move along.
First, the features
Sturdy padded cable handle
Cut resistant lining
Puncture resistant zipper for added security
Combination zipper lock keeps valuables safe
Separate cooler compartment on bottom
Padded storage pocket for tablet devices or small laptops
Built-in RFID pocket keeps multiple passports and credit cards safe from roaming hackers
Key holder, magazine pockets, expandable bottle holders, and a wine sleeve
Converts to a backpack for picnics and hikes
Rubber feet keeps it clean and off the ground
TSA-friendly
Made with 100% UV-resistant polyester fabric with a durable water and stain resistant coating
Available in 7 vibrant colors including new Paradise Island Pink and Barbados Blue
Now, the product in action
Bags, bags, bags: We have a whole closet full of them and not one is the perfect bag for every use.  We find them in our cruise ship stateroom as perks for past guests and buy them at destinations. We receive and give them as gifts.  We take them on flights, to the beach, on tours and more.
Big ship cruise fans may like all of the above but will LOVE this feature.  In this photo ripped from the manufacturers website we see a Coolbag being used to stake claim to lounge chairs around a pool.  Obviously not an image of a cruise ship pool, no one may have thought to use their Coolbag to save/reserve lounge chairs at sea.  This might work.