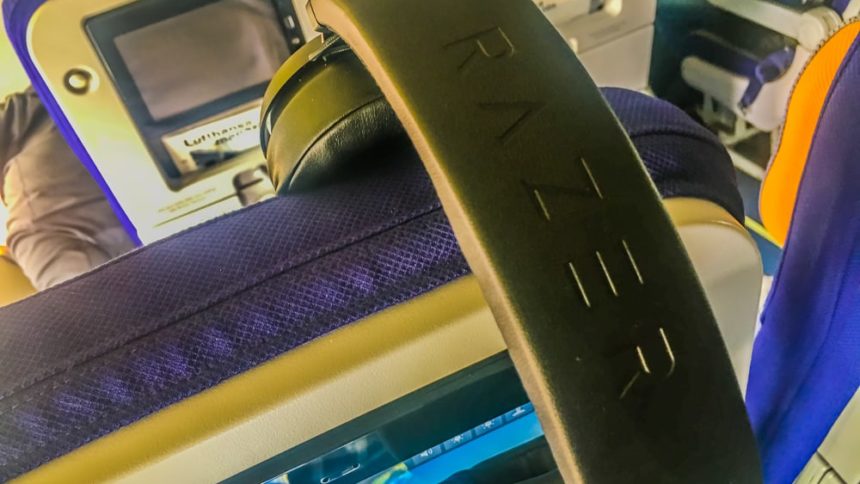 Gear Review: The Perfect Travel Headphones
Traveling to and from embarkation ports is commonly just something to get past on the way to the main attraction.  Once on the cruise ship, we have a high degree of confidence in the ability of cruise lines to take good care of travelers.  But we have to get there first and that often means flying.  The process of flying can be made easier with helpful tips from a variety of online sources focused on air travel.  JohnnyJet.com comes to mind as a good place to start and keep current on the latest in air travel information we need. Still, once in the air, we're on our own so air travel gear we are comfortable with becomes important.  After trying a number of noise-cancelling travel headphones I had all but given up; none of them really seemed to work all that well.  Then came a moment of clarity from a totally unexpected source and my entire world of travel changed.
Watching some random film about video gaming, I noticed the intense concentration of players who really got into the scene before them.  Armed with the latest computers and headsets, they waged war on others around the planet, communicating with them for some reason I really did not care about. Gaming has never been an interest of mine.  Hearing and talking on my cell phone however: very interested in that.  Earpods that came with the assorted iPhones we have had over the years seemed to be the best option on land or in the air.  Still, they were not quite what I was looking for.  Then I stumbled upon the Kraken Pro V2 ($79.99) headset.
This handy device provides rich sound to block out a noisy flight and a durable aluminum frame that makes the headset lighter, comfortable and more durable so it can just be tossed in a bag. I liked that.  Not so much fun: the Kraken Pro V2 takes up far more space than the iPhone earpods so it needed to be worth it.  It was and is, passing the test of a trip to Germany recently on a sailing with Viking River Cruises.
In addition to working flawlessly in flight, other advantages are significant
They also make pretty darn good ear warmers in cold climates.  That's due to a snug fit that completely enclosed ears.
On tour, they plug into Viking's quiet vox touring system that enables Viking travelers to hear guides while wandering around a bit.
Used in conjunction with a smartphone, I can now hear whoever is on the other end of the call as though I was using a hard wired land line.
This must-have device is worth it's weight in gold in that last respect.  In a noisy place like an airport, office or grocery store, background noise is silenced and clear communication is the order of the day.  A bonus, unadvertised feature: no one bothers you while listening to whatever you are listening to.  They may try but you can't hear them so they eventually go away.
The Kraken Pro V2 almost makes me want to try playing video games…but that would be using the product for its intended purpose and that would be boring.