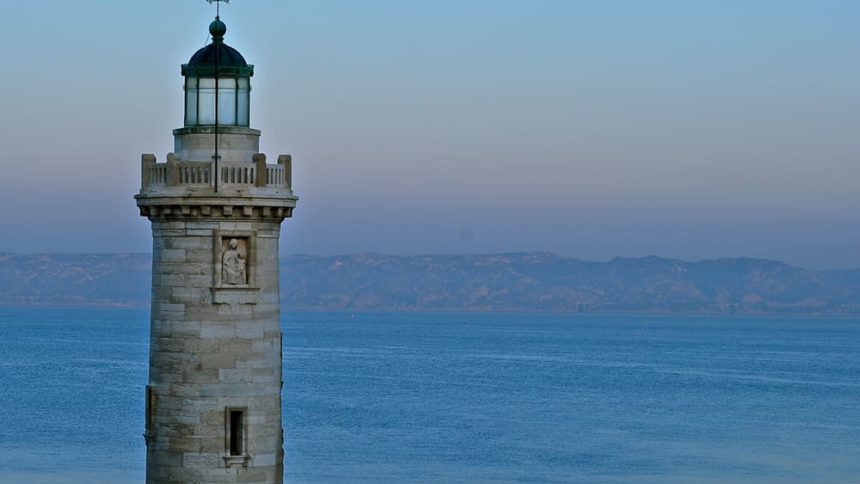 Visiting Amazing Places, Planning Pays Off
Looking forward to the upcoming Seabourn Food & Wine Cruise, I know there will be a number of interesting food- and wine-oriented events scheduled, both on and off Seabourn Sojourn.  As experienced on the first ever Seabourn Food and Wine Cruise last year, pedigreed chefs with a penchant for sharing their knowledge will be on board.   Real life engagement of Seabourn Guests via lectures, hands-on instruction, tastings and off ship events like Shopping With The Chef promise a stellar culinary experience on a cruise line already established as a unique option for luxury travelers.  Much of that content will be derived from the itinerary and interesting places visited along the way.  Booked, registration complete and planning ahead, a next logical step is to take a look at shore excursions offered by the ultra luxury line.  Visiting amazing places, what we do when we get there is a solid topic as worthy of our consideration as which cruise line, ship or sailing we choose in the first place.
Like most cruise lines, once booked and registered online, Seabourn Guests can plan shore excursions in advance of sailing.  Easy navigation of the Seabourn website brings booked guests directly to their itinerary and a list of tours being offered at each port.
The Seabourn Food & Wine Cruise begins in Piraeus (Athens) and ends in Monte Carlo, Monaco.  In between, Seabourn Sojourn will visit a number of iconic destinations along the way, many of which are UNESCO World Heritage Sites*.   That significant distinction alone speaks volumes about the thought that goes into planning an itinerary, if not where in the world that itinerary takes Seabourn Sojourn in the first place.    That this 7-day cruise is stopping by Greece, Italy and France on the way to Monaco is pretty amazing in and of itself.  Throw in a number of UNESCO World Heritage Sites and up goes the bar on what might be experienced ashore.  Better yet, a recent partnership between Seabourn and UNESCO is bringing further enrichment in a number of ways.
In Seabourn UNESCO Partnership To Foster Appreciation, Understanding we began following along as Seabourn promised a donation to UNESCO for each Seabourn Guest who visited a site.  Not long after, the Seabourn Conversations onboard enrichment program added a host of UNESCO advisors and consultants to discuss culture, heritage, history and the importance of sustainable tourism in preserving World Heritage Sites.
Rather than simply delivering travelers to interesting places, Seabourn offers a rich roster of optional shore excursions, many including UNESCO World Heritage Sites.  Helping Seabourn Guests organize their plans, an online shore excursion booking tool allows at-a-glance listing of optional tours and onboard services.
Seabourn offers over 40 tour options on the 7-Day Taste Of The Mediterranean Food & Wine Cruise. It is tempting to jump right in, consider them all when visiting amazing places and choose tours that we like, for whatever reason.
Personally, I want tours that offer unique photo opportunities.  A friend of mine with Greek heritage has an entirely different focus.  Another who is very interested in the history of the places we will visit looks at them from yet another angle.   Still, for all of us, a good first place to visit is the port descriptions provided on the Seabourn website.  Before considering offered tours, it is extremely helpful to know something about a place not visited before.  Such is the case with me and Monemvasia, Greece.
The quick Seabourn port guide tells us:
Monemvasia was once on the Peloponnese mainland. Then an earthquake turned it into an island. It is now joined to the mainland by a narrow causeway that limits access, originally for reasons of defense. The tall, flat isle is completely honeycombed with nooks and grottoes, narrow alleys and rock-carved rooms. Clearly it was a formidable redoubt in times of attack, and earned its nickname the Gibraltar of the East. The upper town, long uninhabited, has narrow pathways leading to the Byzantine Aghia Sophia church, and remains of the medieval fortress and walls. In the lower town, look for the bell tower that leads you to Elkomenos Square, with its namesake medieval Elkomenos Christos church and a small museum.
Jumping off the page on the above description, "earthquake turned it into an island" and "the Gibraltar of the East" has photo opportunity written all over it.  Good cause to be on deck early as Seabourn Sojourn approaches Monemvasia for possible amazing photos at sunrise.
These are the moments that did not take a tour to direct me to, were not advertised in a brochure or featured in a YouTube video. Still, just this tiny bit of homework could bring a rich experience like no other, much like doing the same brought on the last Seabourn Food & Wine Cruise.  In the photos shown here, we arrived for a visit to Marseilles, France early in the morning then stayed until after dark.
That's a significant quality of small ship cruising and a variable among luxury lines worth considerable thought.  Naturally, we look at itineraries and think "Oh, those are nice places I have not been to and would like to see" without looking deeper and asking important questions like "How long is the ship in port?",  "What is there to see and do at those ports?" and other specific questions for which there should be readily available information about, directly from the cruise line.  Frankly, if the cruise line does not care enough about the places they visit to provide detailed information about the ports of call, this should be a potential red flag in any cruise travel buying decision.
In the case of Seabourn and this particular itinerary, they have all the bases covered.  From a partnership with UNESCO, a nice roster of tours to choose from and a generous amount of time in port and more as standard fare on a Seabourn cruise, adding specific Food & Wine cruise content promises a stellar experience.   I hope you will follow along. Visiting amazing places is much more fun with friends.
Let's Review
Catch up with the 2015 Seabourn Food & Wine Cruise by reviewing thoughts gathered along the way on the 2014 inaugural sailing:
Learn More
Another source of good information about Seabourn is their Seabourn Insights series of video that goes much deeper into the experience both on and off their ships.  On our sailing of Seabourn Sojourn for the first Seabourn Food & Wine Cruise, we consumed 49,712 breadsticks , a signature Seabourn menu item. Researching Seabourn in advance of sailing, I missed this video but still managed to consume what seemed like thousands of these little gems all by myself.
*A UNESCO World Heritage Site is a place (such as a forest, mountain, lake, island, desert, monument, building, complex, or city) that is listed by the United Nations Educational, Scientific and Cultural Organization (UNESCO) as of special cultural or physical significance (see list of World Heritage Sites)