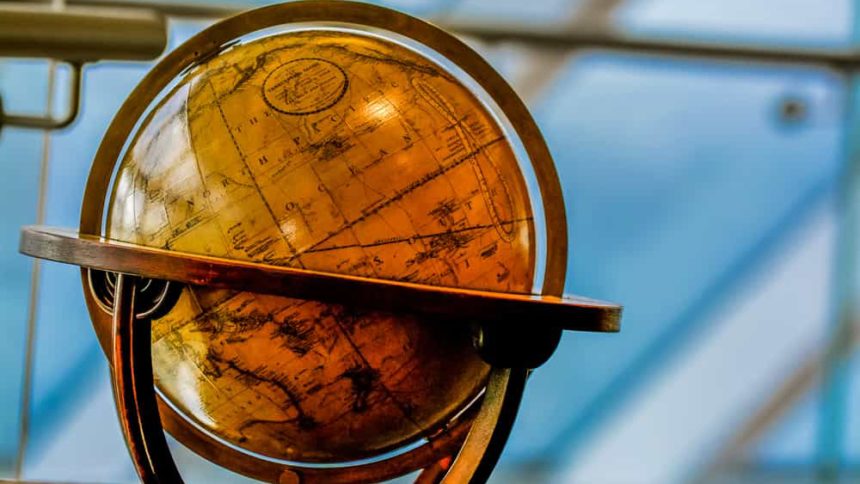 Viking World Cruise: I Could Do That
So with just a couple days to go before we board Viking Cruises new Viking Star in New York City, thought we might take a look at the voyage of a lifetime.  That would be Viking Ocean Cruises World Cruise, a 141 day sailing from Miami to London that is nearly sold out.
Viking's first-ever world cruise spans five continents and happens on a brand new ship.   Embark Viking Sun and explore the world's legendary cities, charming ports and idyllic islands on one seamless itinerary. Immerse yourself in the world's rich cultures—from Havana to Sydney, from Hong Kong to London—during included excursions that provide unmatched insight into daily life and Privileged Access visits to cultural institutions. Delve deeper with overnight stays in 12 magnificent cities. Viking's onboard Culture Curriculum of lectures, entertainment and more enriches and enlightens. Actually, the world cruise is a 120-day voyage from Los Angeles to London.  But adding on a  21-day pre-cruise from Miami adds up to a 141-day epic journey.
Behold the entire journey
Now dream your way through the photo-opportunity rich day by day itinerary:
Somehow this makes our 15-day New York to the West Indies itinerary seem short, time-wise.  We know it will be long on enjoyment and enriching travel experiences, as noted in our Countdown to the Caribbean, which is about to come to an end after over a month of daily postings.
After enjoying 11 days on Viking Star on an interesting In The Wake Of Vikings crossing, taking some time off then coming back for another 15 days, I think I could do that world cruise.  Someday.
The Countdown Continues
Facebook Photo Albums