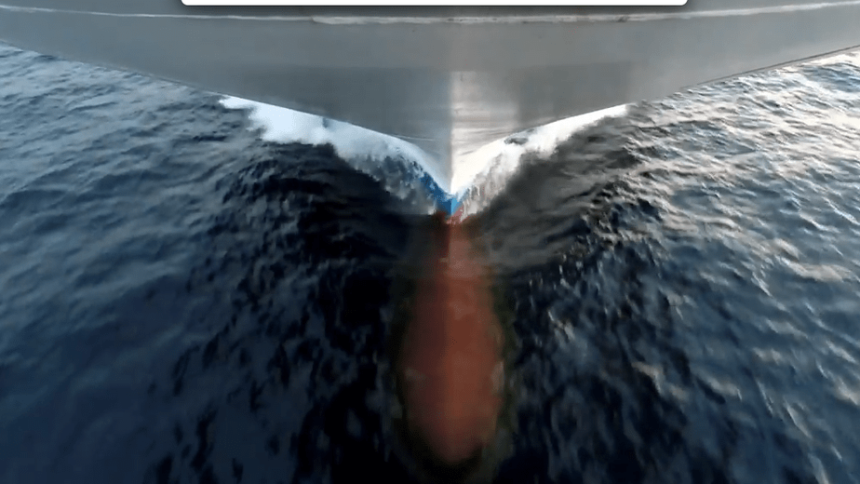 Viking Star Update: Sea Trials Complete, Bring On The Dreams
Viking River Cruises has enjoyed great success on rivers around the world, offering a unique experience to culturally curious travelers with a keen focus on quality.   The unique design of Viking Longships, supported by highly efficient and personable shoreside and maritime staff, combine to make lifelong travel dreams come true, in comfort.  It seemed only natural for fearless Vikings to explore beyond rivers, feeding a curiosity of their own that is bringing us Viking Oceans.  On track to debut this Spring, first ship Viking Star recently passed a major shipbuilding milestone, successfully completing sea trials.
On May 17, 2015, Viking Cruises will launch new Viking Star, the first in a trio of ocean-going ships from the company that revolutionized river cruising with Viking River Cruises.
In this video, we see Viking Star as she navigates the open waters of the Adriatic Sea, passing over 80 tests ranging from mechanical responsiveness to speed, agility and more.  I remember when our Whitney Owen was on assignment with Disney Cruise Line, helping launch new Disney Fantasy.  Calling me from the ship during sea trials she said "We're doing donuts in the ocean today," commenting on the strenuous testing cruise ships go through to pass sea trials.
A major shipbuilding milestone, Viking Star passed her own sea trials with flying colors.  The ship now enters the final stage of building. During her final fitting,  applied to the raw steel we see in this video will be a skin of personality and all the splendour expect to see on Viking Star.  As the Viking dream of bringing culturally curious travelers to even more amazing places in comfort expands, watch for frequent updates throughout the process.
"It is our view that in the race to build enormous ships, some cruise lines have lost sight of the destinations to which they sail. Based on the incredible response we have received, it is clear that our guests want a new experience to truly explore their destinations."- Torstein Hagan, Chairman Viking Cruises 
Right On Schedule
Viking Ocean Cruises is on track to launch May 17, promising a new and unique ocean sailing experience.  With initial itineraries that will explore Scandinavia, the Baltic and the Mediterranean, Viking Ocean Cruises will feature an inclusive travel experience inspired by what they do on the popular Viking Longships of Viking River Cruises.
The notion of a more inclusive ocean experience on new ships is resonating with cruise travelers too. Flagship Viking Star sold out for the 2015 maiden season.  For any other cruise line, that would be a huge win.  For Vikings, it's a call to action and an opportunity to set clear direction for their version of ocean cruising, what we believe will be a unique experience like no other currently available.
Learn More
Catch up with what we know about Viking Oceans and new Viking Star, beginning with the Hollywood premiere style announcement that launched the new cruise line:
See more video of Viking Oceans
Visit Our Viking Cruises , Viking Oceans and Viking Star Pinterest boards frequently, new pins are being added all the time.