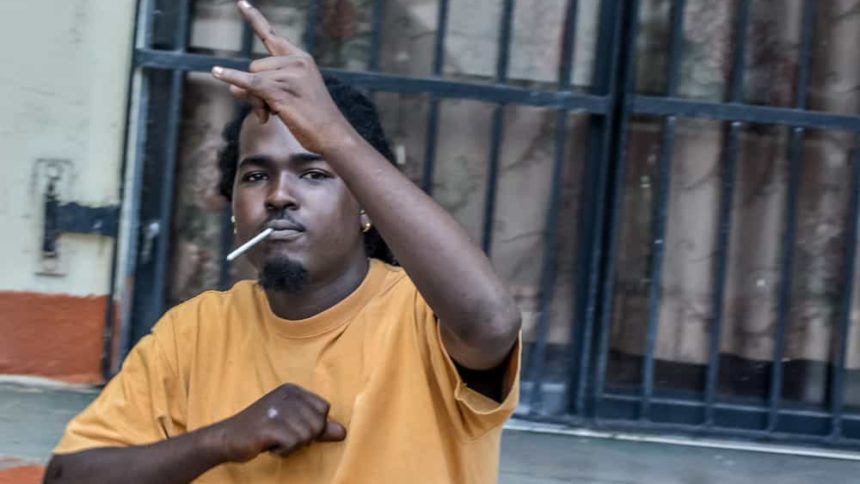 Viking In The Caribbean: There Is Truly Nothing Quite Like It
During our 15-day New York to the West Indies sailing with Viking Ocean Cruises, we have focused a lot on the destinations visited along the way.  Rightfully so, a tour of each port is included and a core element of every Viking ocean cruise.  Bringing the destinations with us, flexible Viking onboard programing reflected those places as well.  The takeaway: our experience has changed the way we will think about the Caribbean, if not cruising in general, forever.
Since long before Viking Star was launched in 2015 we have sliced, diced and taken a microscopic look at Viking Ocean Cruises.  We liked what we experienced on Viking on the rivers of Europe and found that same flavor with Viking in the Mediterranean then across the pond sailing to Canada.  Still, a major test of all time for Viking ocean cruises would come in the Caribbean, a part of the world quite familiar to North American travelers.
Viking Star offers all the elements of Caribbean cruising that we really enjoy and none of the parts we no longer care for.
From the moment I first stepped onto Viking Star during her inauguration last year it seemed clear: this unique and a cruise travel option unlike any other.  Industry experts agreed winning Viking Star the Best Ship Of 2015 ranking from the editors of Cruise Critic. Later, Viking Ocean Cruises would garner further attention with the readers of Travel + Leisure magazine voting the new line #1.
But then came the Caribbean, on Viking Star, and it would never be the same again.
A Dozen Solid Reasons To Sail Viking In The Caribbean
The Viking Experience With Easier Air-  The moment we boarded Viking Star in New York City, the revelation came:  "We have never been on a Viking cruise that did not require an international flight."  Worth the time to get there?  Absolutely.  But not having to go through the rigors of an international flight seriously improves the start of the voyage.  Yes, Viking frequently discounts that international air but the time it takes to get there they can't do much about.
Back-To-Back Included Tours Bring More Global View-  Over the decades we have been to the Caribbean too many times to count, doing a tour here and there with a variety of cruise lines.  Frankly, I thought I knew about all I wanted to know about this part of the world…until I sailed with Viking.  A tour every day brings a whole lot of continuity to the overall experience.  The down side: we know that cemeteries are places that people are "dying to get into" as narrated by three different guides on three different islands.
Actually, Casino Players Are Not Entirely Left Out-  While Viking ocean ships do not have casinos, many of the islands do.  Pre-cruise this was a line item of people who would not be a good fit for a Viking ocean cruise.  Those shoreside casinos did not beckon to me but the thought crossed my mind, briefly.
Local Flavor From The Comfort Of Your Cruise Ship– Discussed in a previous post, much of the flexible Viking hotel operation changes as the ships of Viking Ocean Cruises ply different waters around the world.  In the Caribbean, a favorite part of the experience for us was to linger as long as possible at the destination, often at a bar on the dock, just steps away from whoever's cruise ship we were on.  There, we would enjoy inexpensive local beers and chat with fellow passengers about the day.  On Viking Star?  Those local beers are on the ship, included and come as part of an onboard ambiance that is better.  That's just one example too.
Balconies Are More Important– None of them have obstructed views, they are all generously sized and have comfortable furniture on them.  Smoking is not permitted and if our experience is any indication, Viking travelers don't cheat on that.  Everyone has a view of the sunrise and sunset from their private space.  That all balconies have a good view might also play into the fact that the ship never seems crowded.
A More Inclusive, Less Exclusive Cruise Experience-  There is inclusive like on a luxury ship where it seems like they are throwing it in your face all the time and there is inclusive on Viking, an entirely different experience.  On some lines, luxury is defined in formal nights, polished silver flatware, caviar days and champagne nights.  Some of our fellow passengers on those lines appear to be extending their actual lifestyle to the sea while others are simply putting on airs, for whatever reason.  On Viking, that entire social/class/positioning factor is irrelevant.  We are Viking Travelers all.
Silver Spirits- Finally, A Reasonable Beverage Package Program– $19.99 per person per day and not everyone in the stateroom is required to take it.  That should be enough to satisfy anyone who has ever bought an inclusive beverage program on any other line that sails in the Caribbean.  To those who picked a beverage program as a perk for booking another line, take another look at overall value.  Nothing is really 'free' there.
Nickel And Diming Is Not An Option–  15 days and we never once needed to show our cruise card to buy anything.  That's mainly because most everything is already included in the price. Prior to sailing, those were all listed points in favor of a Viking Ocean Cruise and significant they are, just not the whole story.  Still, let's blow right past the concept of "nickle and dimiing" as it simply does not apply here in any way.
Included Elements Are Substantial- Nicely appointed all-balcony staterooms, stocked mini-bar replenished daily, complimentary internet, beer/wine/soft drinks with meals, a tour at each port and more stack up nicely.
Viking Clearly Defines What They Do– While the global Viking experience runs true for their 55+ guests in the ocean as it has on rivers, it is not limited to them. Other culturally curious travelers will enjoy this as well.  Still, Viking made a promise to "not try to be everything to everyone" and they have kept it. Verified in the familiar Caribbean.
One Tour A Day?  How About Two?- While everyone gets the included tour du jour, there are options for other tours as well.  Before sailing, I thought passengers choosing an option tour would do so in place of the included tours.  Not so in many cases.  I was surprised at how many hearty Viking travelers chose an optional tour as well as the included tour.  Only drawback, some parts of some tours overlap, covering the same ground.  Still, said one guest "It's interesting to hear different guides describe different things."
I Just Thought I Knew About Relaxation-  Vieing for our attention, Viking's destination focus and stellar onboard ambiance seem to be frequently at odds in the Caribbean.  We want to be off the ship, experiencing destinations as Viking travelers do. At the same time we want to be on the ship, enjoying being there.  It's not for the top deck attractions, pool games and bingo; Viking has none of that.  It's a more personally engaging experience that no one else is doing.
It's been an interesting couple of weeks for sure which is not totally unexpected.  Viking has a way of delivering more than they promise.  Changing the way we think about the Caribbean forever, the people we have sailed with don't appear to be any different than those we might have met and become friends with on other lines. But they are.
Our fellow travelers are unique not just because they were sailing with us on the first-ever Viking Ocean Cruise in the Caribbean.  They are also unique because for many of them, the Caribbean will never be the same again either.  It's going to be very difficult to sail another line in this part of the world going forward.  I know we will and we'll enjoy those sailings too but there is truly nothing quite like Viking in the Caribbean.   Get an idea of what that is like via this gallery of images captured during a tour of St Maarten:
[espro-slider id=66297]
Follow Along On Our Viking Ocean Cruises West Indies Explorer sailing:
Viking Ocean Cruises In The Caribbean
Facebook Photo Albums-
Flickr Photo Galleries
Viking Caribbean: Pre-Cruise Countdown
Facebook Photo Albums