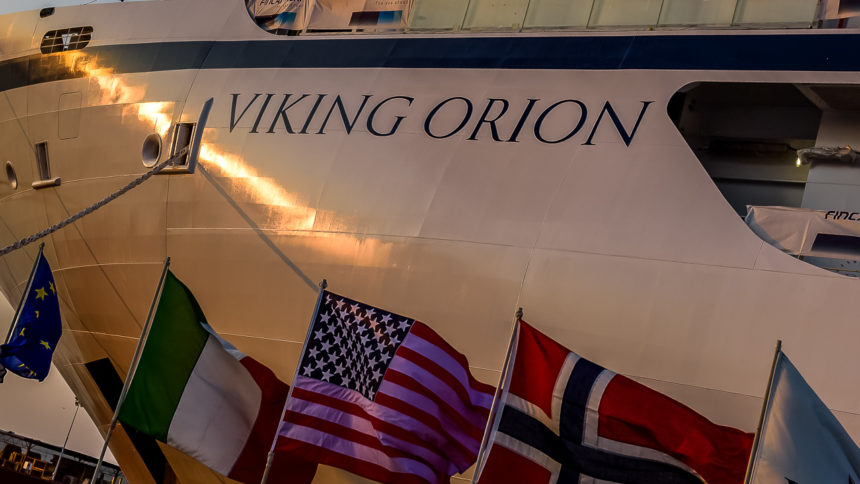 Viking Spirit Of Exploration Floats Fifth Ship
Viking Ocean Cruises announced this week that American chemist, emergency room physician and recently retired NASA astronaut Dr. Anna Fisher will be honored as godmother to its fifth ocean ship, which will debut in July 2018.  New Viking Orion is being named after the constellation and in honor of Fisher's contributions to NASA's Orion project,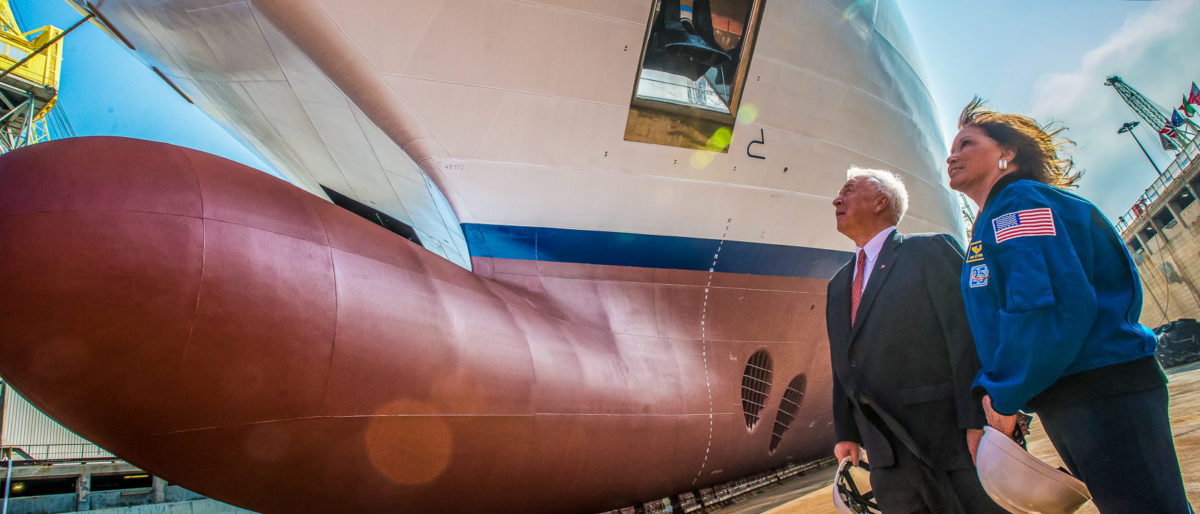 The spirit of exploration is at the heart of everything we do, and so I am especially proud that an astronaut will be honored as godmother to our new ship. Dr. Fisher is a past Viking guest, a fellow scientist and a true explorer- Viking Chairman, Torstein Hagen, during a press conference in New York City celebrating the first call in Manhattan for the company's third ship, Viking Sky®.
930-guest Viking Orion reached a major construction milestone last week, when the ship met water for the first time during her "float out" ceremony at Fincantieri's Ancona shipyard. Dr. Fisher attended the September 28 ceremony and assisted with several maritime traditions. Viking Orion will spend her maiden year sailing itineraries in the Mediterranean, before making her way to Asia, Australia and then Alaska.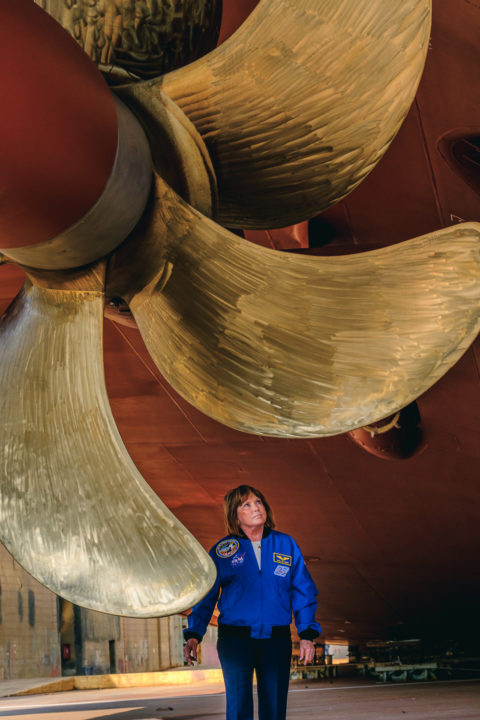 "The idea of exploring new territories has always appealed to me, whether through science or by traveling the world. I was 12 years old when I heard Alan Shepard's voice on the radio during his suborbital flight, and at that moment, I knew that I also wanted to explore beyond earth's atmosphere. I knew from that young age that I wanted to be an astronaut," said Dr. Fisher.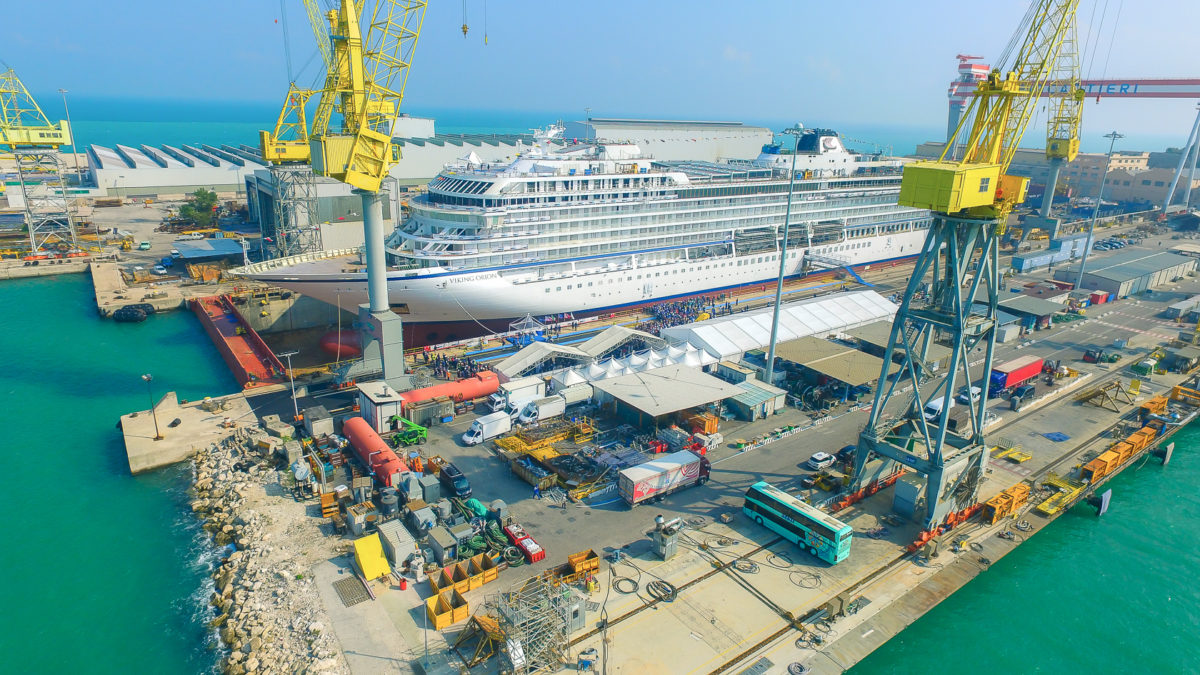 About Viking Orion
Viking's ocean ships have a gross tonnage of 47,800 tons, have 465 cabins and accommodate 930 guests. Viking Orion, formerly known as Viking Spirit, is the fifth of eight ocean cruise ships currently planned for the fleet. By 2019, Viking will welcome its sixth ship and will become the largest small ship ocean cruise line. Two additional ships are on order for delivery in 2021 and 2022. Viking's ocean fleet features understated elegance and modern Scandinavian design.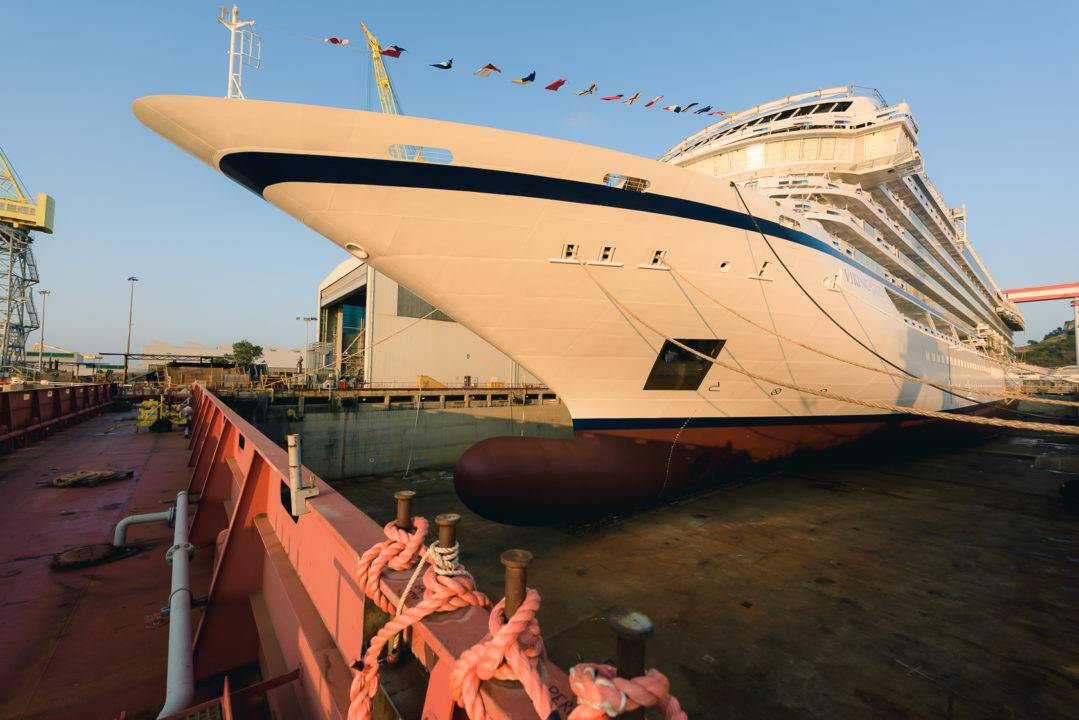 Viking Orion Highlights include:
All Veranda Staterooms: Guests can choose from five stateroom categories, starting from a 270 sq. ft. Veranda Stateroom, all with private verandas and premium amenities that include king-size beds with luxury linens, large showers, luxury toiletries, heated bathroom floors and large interactive flat-screen LCD TVs with movies-on-demand.
Explorer Suites: The ships feature 14 Explorer Suites, which are two-room suites ranging from 757 to 1,163 sq. ft. that offer sweeping views from wrap-around private verandas as well as the most amenities and privileges of any category onboard.
Two Pool Choices: In addition to the Main Pool with a retractable roof permitting any-season swimming, the ships feature a first-of-its-kind glass-backed Infinity Pool cantilevered off the stern, allowing guests to swim surrounded by their destination.
LivNordic Spa: In keeping with Viking's Nordic heritage, The Spa onboard is designed with the holistic wellness philosophy of Scandinavia in mind—from the centuries-old tradition of the sauna to a Snow Grotto where snowflakes gently descend from the ceiling through chilled air. Berlitz Cruising & Cruise Ships 2017 named it one of the "5 best cruise ship spas."
Explorers' Lounge and Mamsen's: Share a cocktail with friends. Linger over a Norwegian breakfast and a nautical history book. The Explorers' Lounge and Mamsen's gourmet deli are thoughtful spaces located at the bow and designed in the Scandinavian spirit, for complete relaxation and for marveling at sweeping views through double-height windows.
The Wintergarden: Guests looking for serenity will find it in the Wintergarden. In this elegant space under a canopy of Scandinavian trellised wood, guests can indulge in afternoon tea service.
Dining Choices: Viking's ships offer multiple restaurant locations and food choices—from fine dining in The Restaurant, which serves three full meals and the widest choice of culinary options, and the World Café, which serves international fare and regional specialties—to intimate dining experiences at The Chef's Table, which offers a multi-course tasting menu complete with wine parings, and Manfredi's, which features freshly prepared pastas and Italian favorites. Additionally, The Kitchen Table focuses on regional dishes from market to table; the Pool Grill specializes in gourmet burgers; afternoon tea and scones are available in the Wintergarden; and Mamsen's serves Norwegian deli-style fare. Furthermore, with multiple choices for outdoor seating during meals, Viking's ocean ships offer the most al fresco dining at sea.
Enriching Entertainment: Connecting guests to their destinations through authentic experiences is central to Viking in creating "the thinking person's cruise." Instead of casinos and water slides, guests are offered Viking's Culture Curriculum® including: world-class lectures on history and art; personalized opportunities for learning with the Viking Resident Historian program; tasting of vintage wines from their destinations; restaurant menus inspired by local cuisine; informative port talks; enriching Destination Performances featuring folkloric shows and musicians playing regional and classical music; an onboard cooking school allowing guests to learn how to prepare local specialties. Onboard Viking Orion, guests will also enjoy lectures on astronomy and space exploration.
Sustainable Features: Designed with the environment in mind, Viking's ships feature energy-efficient hybrid engines, hydro-dynamically optimized streamlined hull and bow for maximum fuel efficiency and equipment that minimizes exhaust pollution and meets the strictest environmental regulations.
Photos above: Viking Ocean Cruises
Here are some images collected during our Viking Ocean Cruise sailings, typical of what you might see: