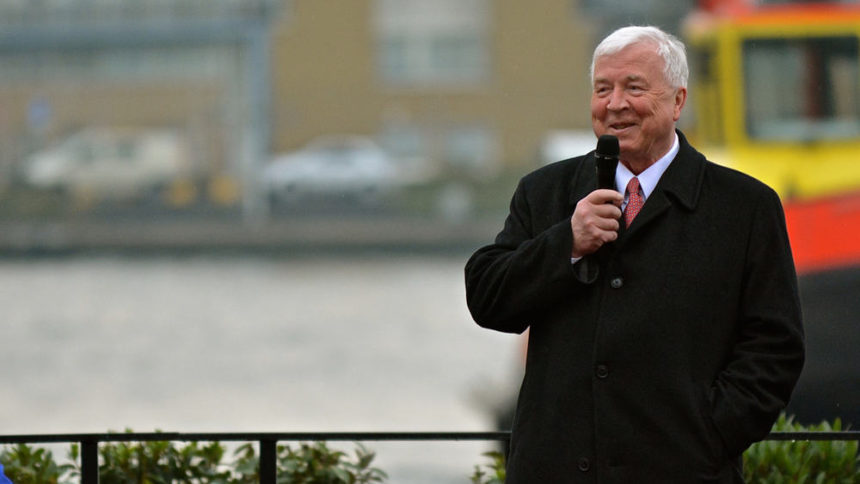 Viking Christening Highlights Source Of Company Success
Viking River Cruises today welcomed the newest additions to its fleet of river cruise vessels at a simultaneous christening ceremony in Amsterdam and Rostock, Germany, christened a total of 12 new river vessels, including 10 of its award-winning Viking Longships® and two custom vessels for the Elbe River. This event officially brings Viking's total river fleet size to 60, just one year after the company set a GUINNESS WORLD RECORD™ for the most new ships launched in a single day.
"It is always important that we recognize those who have helped us achieve success, and this year I am especially pleased to honor fellow Vikings as godmothers of our newest river vessels." –Torstein Hagen, Chairman of Viking Cruises
Good news for travelers standing in line to get on a high-demand Viking Longship,  all 10 will be deployed on Viking's itineraries in Europe, including three of the most popular itineraries – Grand European Tour, Romantic Danube and Rhine Getaway. Also, addressing high consumer demand for the Elegant Elbe itinerary, the two new specially designed ships will double the company's capacity on the Elbe River for 2015.
We'll have more on the 2015 Viking Longships shortly including just where and when travelers can sail due to the increased capacity and availability brought by the ships christened today.  Not only was having long-serving Viking employees serve as godmothers for the new ships, there were some other interesting firsts seen in Amsterdam.  Find out what part in the ceremony these girls perfomed next.