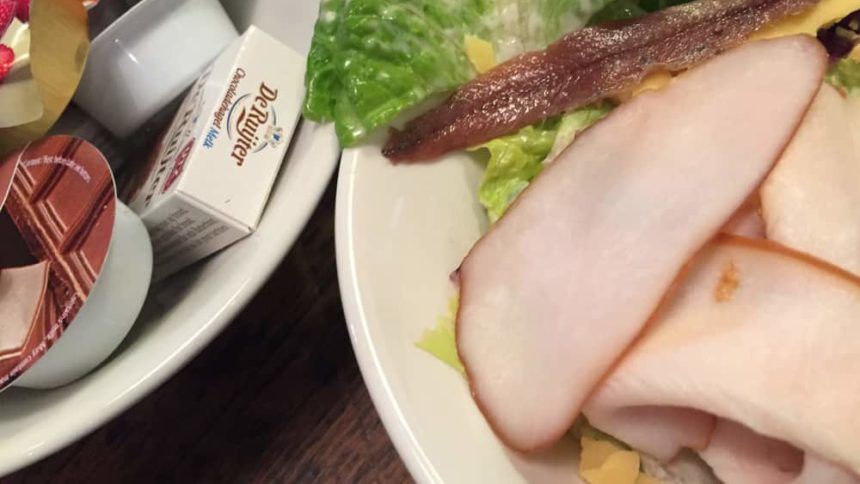 River Cities A Big Part Of Viking Experience
The Viking Experience
Before and after the 2015 Viking Longships Christening, we had some time our hands.  In Amsterdam, we visited a number of interesting places on foot and by motorcoach, toured the city a couple times with people who have called the place home and become familiar with the area.  In just a few days, we looked at Amsterdam from a number of angles, each producing a unique destination exploration.  This week it has been all about Viking Longships, as Viking River Cruises christened a dozen of them between Amsterdam and the shipyard in Rostock.  Rightfully so, that's quite an accomplishment and further proof of just how popular river cruising is in general.  Still, one good reason for Viking's success other than the revolutionary Viking Longships is the places they visit.  Amsterdam serves as a pristine example of how commanding those places are.
On the first day of just about any Viking River Cruise, there is a "stretch your legs" walk into town.  That town, regardless of itinerary, is usually a few minutes walk from where ships dock, encouraging Viking guests to explore with others or by themselves.  Amsterdam is a good example of the feel we get about places visited by Viking River Cruises because it is a large but very safe city to walk in.  And walk we did. From the ship to downtown is a mere 15 minute walk, made more interesting by local guide Caroline who made it interesting on that stretch your legs walk, providing a basic orientation of where attractions are in relationship to the ship's docking location.
Touring Amsterdam by private canal boat, being served typical Amsterdam food and beverage while floating around the marvelous city was a supreme treat.  Having done the same activity last year, seeing the same places through the eyes of a trained local Viking guide makes a big difference.  Detail provided to our small group of just 8 people, enabled a connection with the destination not possible with a larger group.
A big art school town, Amsterdam has more than its share of museums and art influences.  Stopping by Westerdock, one of the art studios, we took a lesson on the work of Vincent Van Gogh and were encouraged to try our hand at painting like a master.  Under the tutelage of a Westerdock art teacher we gave it a try, with mixed results.  Above, my contribution to the world of art, such that it is.
Lunch a bit out of the city at Restaurant Lute was an unexpected surprise with a number of familiar dishes, all with an Amsterdam twist to them.
Getting further out of the city on a different day, we stopped by Haarlem, a quaint town in the Netherlands where we toured Jopenchurch, a church converted to a brewery.   There we enjoyed a farmer-style lunch complete with micro-brew and locals in the interesting converted space.
In the Frans Hals museum, we got a taste of Tulip time with a number of fresh floral arrangements mixed in with interesting exhibits on a guided tour before the place actually opened to the public.  It's that kind of access that can often make the difference between great and astounding and Viking piles it on at nearly every itinerary stop.