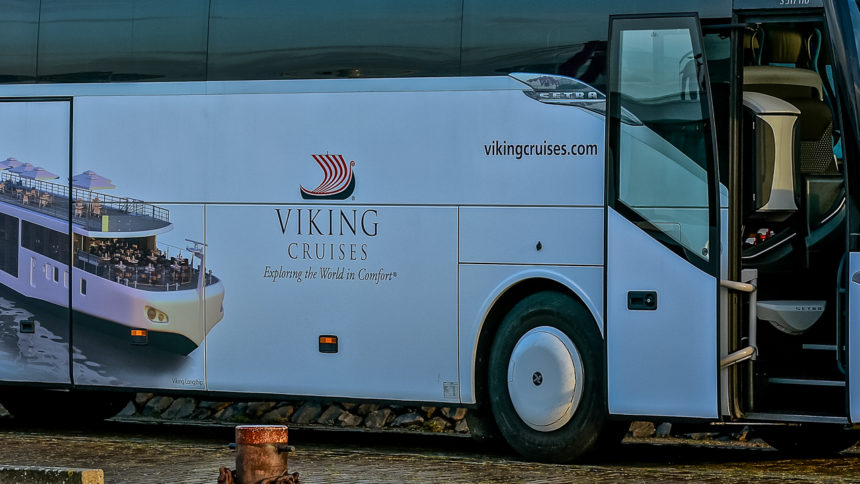 Viking Brings Back Downton Abbey
Fans of the celebrated PBS series Downton Abbey get another chance to curate content, this time in person with Downton Abbey: The Exhibition. Presented by Viking Cruises, the exhibit takes an up close and personal look at the history, fashion, and culture of post-Edwardian England.
Our guests are curious explorers who enjoy being immersed in the cultures of the world, and many of them first learned about Viking and our destination-focused small ship cruises while watching Downton Abbey," – Richard Marnell, Viking Senior Vice President of Marketing
Viking also offers Downton Abbey fans a Privileged Access experience at Highclere Castle, the setting of the popular series. Available as a pre- or post-cruise extension, Viking's Oxford & Highclere Castle package is available for guests on select river and ocean cruise itineraries. Co-created by Viking's Karine Hagen in tandem with friends the Earl and Countess of Carnarvon, the package brings an exclusive three-day experience in the rolling hills of England's countryside with a champagne welcome and tours of the estate.
The highly-anticipated multi-city tour will begin at 218 W 57th Street (between Broadway and 7th Ave) in New York City for a limited engagement before traveling throughout the U.S. Tickets are available to purchase at www.downtonexhibition.com. The exhibition will open daily between 10am and 8pm, including on holidays. VIP packages and private hire options are also available. Additional U.S. locations will be announced at a later date.
Viking's current and past partnerships include Highclere Castle, the real Downton Abbey; National Geographic and its first fully scripted global anthology series, "Genius;" the Los Angeles Philharmonic at The Hollywood Bowl; The Metropolitan Opera; the BBC; Oslo's the Munch Museum; St. Petersburg's Mariinsky Theatre; and others. The limited engagement exhibition opens in Manhattan on November 18 and will run through April 9, 2018.