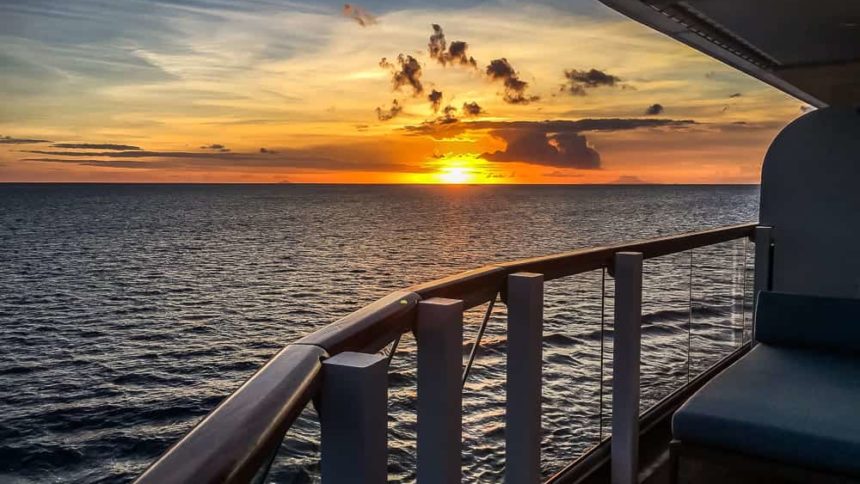 Viking 2017 Growth: Good News For Cruise Travelers
Viking Cruises continues dynamic growth and will soon be the largest small ship cruise line on the planet.  As the Viking fleet of 930-passenger ocean cruise ships continue to expand, more ships are bringing the ability to visit more possible destinations around the world.  Solidly on the way to attaining their goal of redefining ocean cruising, we now have details on an exciting book of upcoming Viking ocean cruise itineraries that will roll out in 2017, 2018 and beyond.  But as exciting as that growth is, that's not the whole story.  The already-massive fleet of Viking Longships is also expanding on the rivers of the world as well. Sit back, relax and consider the impressive Viking 2017 growth: It's good news for cruise travelers.

 "Viking will mark major milestones in 2017. We celebrate our 20th anniversary; we will welcome two new Longships on the rivers in Europe; and we will double our ocean fleet to four sister ships by the end of the year," said Torstein Hagen, Chairman of Viking Cruises. "Our destination-focused ocean itineraries are built on the same successful principles as our river itineraries – we offer our guests more time in port, enriching cultural experiences, the best-designed ships at sea, and we do not nickel-and-dime. Starting later this year, our guests will have even more choices to explore around the world in 'the Viking way.'"

Viking's new ocean itineraries will bring guests to a growing number of iconic destinations around the world, providing behind-the-scenes insights and opportunities in each port of call. With new sailings embarking in Miami, Mumbai, Bangkok, Beijing, Bali, Sydney, Hong Kong, Tokyo and Vancouver, guests can choose base itineraries ranging from eight to 23 days, with additional combination cruise options. Highlights of the new itineraries include:
Ships Designed for Destination Cruising
Classified by Cruise Critic as "small ships," Viking's ocean ships have a gross tonnage of 47,800 tons, boast 465 cabins and accommodate 930 passengers. In 2017, the company will welcome Viking Sky and Viking Sun to join Viking Star and Viking Sea in its fleet. Viking's fifth ship, Viking Spirit, will be delivered in 2018, and its sixth, yet-to-be-named ship will be delivered in 2019.  
Light-filled with modern Scandinavian décor, Viking's ships were designed by experienced nautical architects and engineers, including the same interior design team responsible for the award-winning fleet of Viking Longships®. Throughout each ship, details are incorporated to pay homage to Nordic heritage and to help guests immerse themselves in local surroundings. A glass-backed infinity pool cantilevered off the stern offers unobstructed views; indoor-outdoor spaces offer more options for al fresco dining than any other vessels in their class; huge windows and skylights blur the lines between inside and out; and a wrap-around promenade deck nods to a bygone era of classic ocean liners.
Onboard Viking's ships, clean lines, woven textiles and light wood evoke the Viking spirit of discovery and connection to the natural world. A carefully curated collection of Scandinavian artwork adorns the walls of restaurants and public spaces. In the two-deck Explorers' Lounge at the bow of the ships, the décor was inspired by ancient Viking trade routes and navigation methods – imagery of star constellations and astronomical maps are complemented by antique globes, astrolabes and sofas with cozy pelts. In the LivNordic Spa, the holistic wellness philosophy of Scandinavia is in mind – from the Nordic ritual of the hydrotherapy pool and a real snow room, to materials inspired by Scandinavian nature: Swedish limestone and black slate; juniper and teak wood details; recycled and etched opaque glass; and cast iron. In the Wintergarden, guests can indulge in afternoon tea service under a canopy of Scandinavian trellised wood – an homage to Norse mythology and Yggdrasil, the Tree of Life. And in the Viking Living Room, a geometric garden was inspired by the wild lichen of Norway's Finse Mountain Plateau.
The Viking Difference
Designed for discerning travelers, Viking offers guests "the thinking person's cruise" as an alternative to mainstream cruises. The Viking Difference is providing guests with extraordinarily well-designed cruises that bring them closer to the cultures of the world. Itineraries are designed for maximum time in port, often with late evenings or overnights, so guests can experience local culture at night or evening performances. Ports include both cosmopolitan cities and "collector ports," appealing to those with an interest in history, art, music, and cuisine. And only The Viking Way brings guests itineraries that feature Local Life, Working World and Privileged Access experiences.
While onboard, guests enjoy informative talks from local experts and carefully selected lecturers in The Theater. Dining options onboard Viking's ships elevate food as a cultural experience – the World Café features global cuisine with live cooking and open kitchens; Mamsen's features Norwegian deli-style fare, according to the recipes of Hagen's mother, Ragnhild, otherwise known as "Mamsen;" The Chef's Table celebrate cuisines from around the world with multi-course tasting menus and wine pairings; and Manfredi's Italian Restaurant embraces authentic Tuscan and Roman cuisine. With the Kitchen Table experience, guests have an immersive opportunity to shop, cook and eat with the Executive Chef.
Viking Inclusive Value
Viking Inclusive Value provides a small ship experience at a big ship value onboard Viking Ocean Cruises —with every cruise fare including a veranda stateroom, shore excursions in each port of call, all onboard meals, and all port charges and government taxes. Guests also enjoy many complimentary amenities as part of their fare, including: beer and wine with lunch and dinner service; premium dining reservations; Wi-Fi; self-service laundry; access to the Thermal Suite in the LivNordic Spa; and 24-hour room service—an included value of more than $200 per person, per day for an average cruise.
Booking Details
From now through January 31, 2017, Viking is offering U.S. residents an Early Booking Discount on new 2017-2019 itineraries: 2-for-1 cruise fares, plus up to free roundtrip international air, per person. Contact a travel agent or call Viking toll free at 1-855-8-VIKING (1-855-884-5464).
Special Offer: Special Pricing with reduced air on Viking Homelands