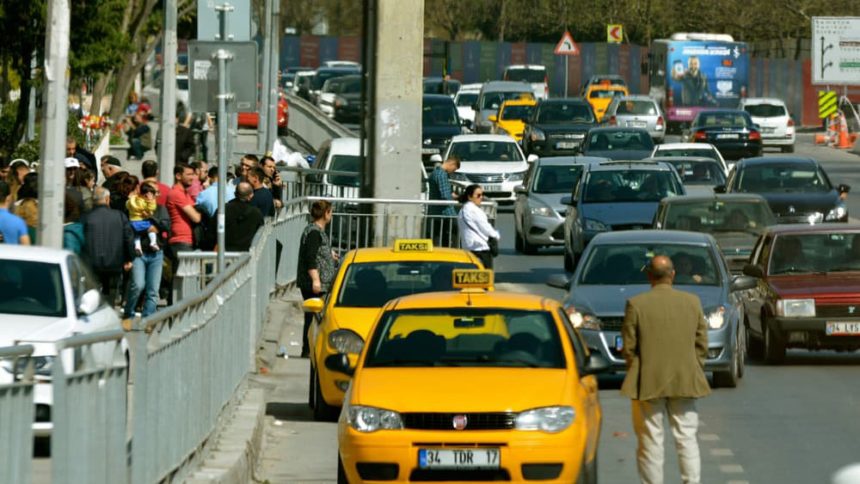 Valid Security Concerns vs Travel-Thwarting Fear
Traveling from Orlando to Istanbul we passed through three airports.  In Orlando, with Spring breakers mostly all back to school, security checkpoints were rolling along about as they always do.  At New York's JFK, the situation was about as always; one busy place.  It was Istanbul's International airport I was most concerned about, thinking a massive security presence would be noticed after recent terror related incidents.  Once again, I found a place where valid security concerns had been transformed into travel-thwarting fear.  The difference between the two is significant.
In the last year I have sailed in or out of Istanbul on five different occasions without incident. Still, it was no surprise when Viking Cruises cancelled our scheduled overnight stay at Istanbul in an abundance of caution.  They were playing it safe, just as other cruise lines had, in a nod to one of the core benefits of cruise travel shared by all cruise lines.  Cruise lines can and do move ships at will should political, social, economic or weather conditions warrant.  
Arriving at Istanbul's airport, we were met by the Viking representative, strategically positioned between air travelers and their luggage.  Passing through the airport, all looked about the same as always; business as usual.  Still, business as usual in this part of the world includes an increased security presence over most other places on the planet.  We saw much of the same in Cairo, traveling on land with Abercrombie & Kent last year.  With us all the way as a security presence that ranged from a guy with a gun on the tour bus to police/military escort and tail cars, a machine gun mounted on our river cruise ship and body guards in busy places visited on foot.
On the surface, the threat level on the ground in Istanbul is relatively low.  But kicking off our 10-day sailing of new Viking Sea was an informal press conference of sorts with local tourism and law enforcement officials on hand to answer questions and address concerns.  The takeaway from that meeting was about what I though it would be: there is more security in place and they are more visible than in the past.
Indeed, that's exactly what we found on tour, visiting busy tourist areas on a Sunday afternoon.  Closed circuit TV cameras were everywhere as were police charged with keeping the area safe.  Still, the scene reminded me of uber-safe Bordeaux seen with Viking River Cruises not long ago. There, locals gathered to fill the riverfront area, enjoying each other and the day.  This was nearly the same scene, as we see in the photo gallery below.
Valid Security Concerns vs Travel-Thwarting Fear
Here again, I've run into a situation where the press has blown the actual level of security concerns on the ground way out of proportion to gain readers, viewers or clicks on a website.  Yes, security in this part of the world is a concern.  Yes, this is more than a 'you can get in trouble anywhere by wandering into the bad side of town' situation.  Still, this is also Istanbul and the Turkish people are one of the most welcoming I have run across.  
What bothers me most here is not my personal safety. Security concerns are indeed a matter I seem to take more seriously all the time as I grow older.  The sad part here it that these some of these reports are keeping travelers from making the jump to international travel.  That's a shame. It's also bona fide reason to travel via cruise ship and/or with a travel company that has a firm grasp of the situation at the destinations they visit.  Relatively new in the ocean cruising game, this meeting on board new Viking Sea was another step in Viking smartly planned evolution from rivers to the oceans of the world.  I think that speaks volumes to the issue of Viking's commitment to their guests, their safety and providing a destination focused travel product.
Moving along, that photo gallery of our day in Istanbul which ended not with security concerns but at a local fresh seafood restaurant on the oceanfront.
[URIS id=58817]
Bookmark our In Progress page for a complete listing of all posts related to our Viking Sea sailing.
Better yet, subscribe to ChrisCruises and get notified every time a new post goes up, usually once a day.
Or check at the bottom of each post like this one for a complete list of what we experienced, in blog form
Pre-Cruise
Follow along socially too:
Instagram
ChrisCruises will have a post each day
Whitney brings a new perspective to our photo efforts
Facebook
Whitney is focusing on a number of interesting ways to share our experience.  You'll find them here.
Chris has Photo Albums created along the way
Istanbul With Viking Cruises (loading now, coming soon)

Twitter
ChrisCruises will have posts along the way as well as refreshed links to previous posts
Whitney Cruises brings an interesting new perspective
Google+ users will find similar information as we sail
Pinterest will have one board for each port of call, links posted here
Flickr members see auto loaded photo albums