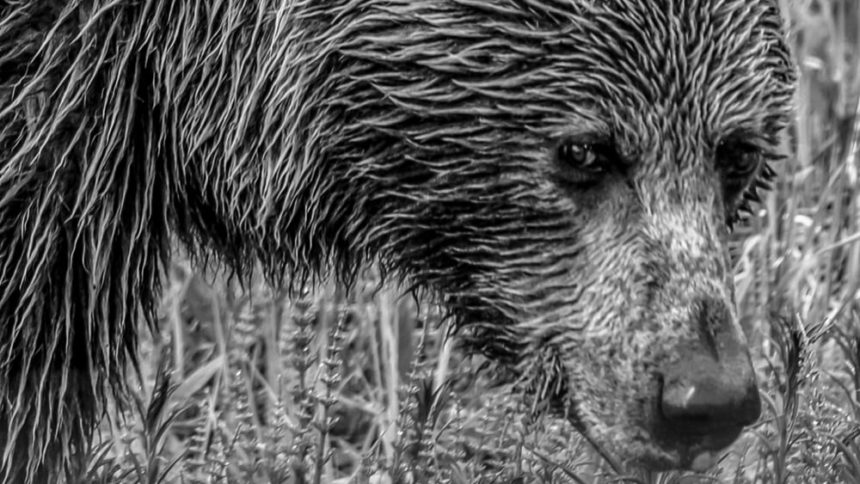 Unique New Alaska Travel Options
Alaska travel season begins in May, traditionally kicked off here by news of a Holland America Line ship being first to arrive in the land of the midnight sun.  Rightfully so, between Holland America and sister-line Princess Cruises, more travelers visit Alaska than all other cruise lines combined. We'll come back to them shortly.  First, some unique new Alaska travel options to know about and why they are being offered.
New Alaska Travel Options Include (modified) Funship Style
Carnival Cruise Line expands its longer Carnival Journeys enrichment sailings, bringing Carnival Splendor to Alaska on a  14-day adventure round-trip from Long Beach.  Good idea: the longer sailing will shoo away all but families with a generous amount of time to travel.  Also featured: unique on-board experiences where guests can enjoy local cuisine, entertainment and cultural opportunities within the various ports of call. Activities focusing topics such as photography, cooking and arts and crafts and a 1980s-themed "Throwback Sea Day" will be offered, as well.
Hairy chest contest?  Not so much.
Unique To Carnival: The Journeys Alaska voyage departs Long Beach Aug. 25 and returns Sept. 8, 2018.  The 14-day Carnival Splendor sailing makes three Carnival Cruise Line ships serving Alaska. Carnival Miracle also sails a two week long  cruise in September 2017.  The workhorse of the Carnival Alaska season though is Carnival Legend, sailing 38 seven- and eight-day voyages in summer and fall 2017-18.
Luxurious New Alaska Travel Options
The world of luxury travel is excited that Seabourn will be sailing in Alaska for the first time in 15 years,  bringing Seabourn Sojourn to The Last Frontier starting this May.  Seabourn Sojourn's 2017 cruise schedule includes a 21-Day Kuroshio Route & Alaska: Kobe, Japan to Seattle and a series of four 11-Day Ultimate Alaskan Sojourn sailings.
Whatever the itinerary, Seabourn guests in Alaska can choose from a variety of optional shore excursions.  Ventures by Seabourn bring guided kayak and Zodiac tours led by teams of scientists, scholars and naturalists. The up-close explorations will be featured on Seabourn Sojourn's full series of 11-14 day itineraries sailing from Vancouver, British Columbia, and Anchorage (Seward), Alaska. A glimpse of the Ventures by Seabourn tours in Alaska can be viewed here.   Seabourn Sojourn's season in Alaska launches with the 11-day Ultimate Alaskan Sojourn, departing from Vancouver, B.C., on Jun. 1, 2017, priced from $4,999 per person.
Unique to Seabourn: the Denali Experience is an exclusive and optional Seabourn Journey available before or after all Seabourn Ultimate Alaska voyages on Seabourn Sojourn.   The four-day Denali Experience is a fully escorted, custom-designed overland adventure promising awe-inspiring wonder with luxury accommodations and culinary options. Venturing into the Great Land, Seabourn guests will soar high above glaciers in a flightseeing plane and deep into the protected wilderness of Denali National Park during the four-day journey.
New Alaska Travel Options For Norwegians, Next Year
Norwegian Cruise Line also has three ships in the Last Frontier this year but the big story will come next year as new 4000-passenger Norwegian Bliss begins service in Alaska.  The third ship in the line's Breakaway-Plus class, Norwegian Bliss will be the first cruise ship custom-built with features and amenities for the ultimate Alaska cruise experience and the first Norwegian Cruise Line ship to make its debut in Seattle.
At approximately 167,800 gross tons, Norwegian Bliss will sail weekly seven-day Alaska cruises each Saturday from Pier 66 in Seattle.  Featuring calls in Ketchikan, Juneau, Skagway and Victoria, British Columbia, along with scenic glacier cruising, the ship's hull art prominently features a stunning image of a mother humpback whale and her calf as the centerpiece of the design, signifying the beauty of Alaska and the importance of conservation.
Unique To Norwegian: Norwegian Bliss will also come outfitted with exhaust gas scrubbers, which significantly decrease air emissions including the reduction up to 99 percent of sulfur into the atmosphere, furthering Norwegian's commitment to protecting the unique ecosystems found throughout Alaska and across the world.  I know, you don't care about this…but you should.  More ships and more people in Alaska have the perceived potential to overrun ports.
Also in 2018, New Alaska Travel Options From Windstar Cruises 
After sailing with Windstar Cruises on an enchanting 7-night Panama Canal & Costa Rica itinerary, I'm sold on the value of a tiny ocean cruising ship.  Aboard 212-passenger Star Pride we enjoyed a number of Windstar Cruises advantages just not physically possible on ships of a larger size.
Windstar Alaska itineraries will rotate between three choices:
The season begins with a repositioning cruise from Tokyo to Seward titled Japan & North Pacific Crossing.
Unique To Windstar:  212 People on a ship is a whole lot less than thousands.  That's nice.  Better: this tiny ship can go places that big ships can not go.  That unique yacht-sized ship ability could prove a considerable advantage when ports of call and tour operators are overwhelmed by multiple ships dumping many thousands of passengers ashore.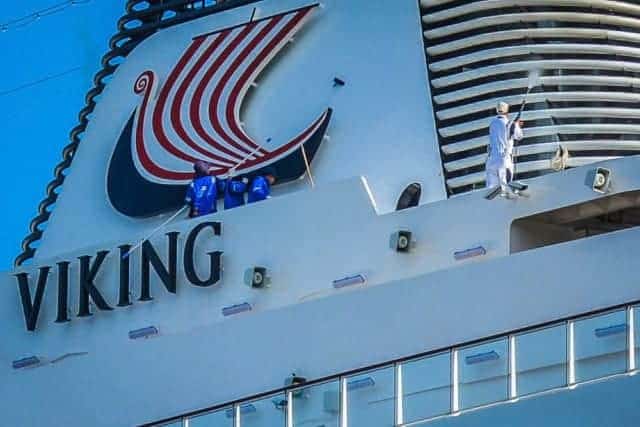 In 2019: Viking Brings Really New Alaska Travel Options
Starting in May 2019, not-yet-built Viking Spirit will sail an 11-day Alaska And The Inside Passage voyage worth waiting for. Seriously.  Applying a stroke of the Viking Advantage brush to Alaska brings an entirely different experience not offered by anyone else.  Included tours at each port of call, a seriously differentiating factor elsewhere in the world, are even more significant in Alaska. A common concern when planning any of the above Alaska travel options: Optional tours can add up to as much or more than the entire cruise fare.
Interesting, Viking's description of what they will offer.  Read this carefully:
Immerse yourself in a world of Tlingit heritage with hints of Russia, where an outpost atmosphere prevails in charming, mountain-ringed seaside towns. As you cruise this pristine wilderness of misty fjords, lush forest and gleaming walls of ice, pan for gold like prospectors of old, meet local Tlingit who have fished these waters for centuries, and hear tales both tall and true of a region where a Wild West spirit still feels very much alive.
Notice, Viking does not mention Glacier Bay once, like nearly all other cruise lines.  Following the Viking path of offering unique itineraries no one else will take the time to do, Viking Spirit will cruise into majestic Yakutat Bay to the point where it narrows to become Disenchantment Bay.
And so begins the Viking story that comes along with each carefully curated itinerary:
Disenchantment Bay was so named by its Spanish discoverer who was hoping to find the fabled Northwest Passage and instead faced the imposing icy wall of Hubbard Glacier. Today, the spectacular glacier steadily advances into the water, blocking tributary fjords and slowly pushing ice and debris down from the St. Elias Mountains.
Unique To Viking: Everything they do (see below) plus, like Windstar, a smaller sized ship that can go places that will not be overwhelmed by 10,000 passengers going ashore in a day.
Also Unique To Viking: a more inclusive experience at far from an inclusive price.
11-day cruise visiting 2 countries & 8 ports
One included shore excursion in every port of call
Culture Curriculum®: lectures on or performances of music, art, cooking, dance and history
Complimentary Wi-Fi
Beer, wine & soft drinks with onboard lunch & dinner
All onboard meals featuring regional specialties & always available American classics
Multiple dining venues including alternative restaurant dining
Most al fresco dining at sea
24/7 specialty coffees, teas & bottled water
24-hour room service
Private veranda stateroom
Room steward & twice-daily housekeeping service
Evening turndown service
King-size Viking Explorer Bed with luxury linens & pillows
Separate seating area
42″ flat-screen LCD TV, with interactive programming
Complimentary Movies On Demand
Security safe, Hair dryer, 110/220 volt outlets with ample USB ports
Direct-dial satellite phone
In-suite binoculars
Mini-bar
Luxury robes & slippers, Spacious closet & drawer storage
Heated bathroom floor & anti-fog mirrors
Oversize glass-enclosed walk-in shower, Premium Freyja™ toiletries
Access to top-rated spa & state-of-the-art fitness center
Open-air walking track & sports deck
24/7 Guest Services for special requests
Self-service launderette with iron/ironing board
Airport transfers on date of embarkation/disembarkation with Viking Air Program
Why Offer New Alaska Travel Options
Holland America Line and Princess Cruises aside, the 'other guys'  have traditionally sent a ship or two up North for the Summer, effectively satisfying the demand of loyal past guests.  This year, most cruise lines will offer more sailings than ever before making Alaskan waters a bit more crowded.  The obvious reason:  Fear of international travel that might have taken North American travelers to Europe for summer travel.  Frankly, Alaska is about as safe as it gets.   On the other hand, after recent international travel abroad I am living proof: the reality of the situation is not as dire.
That obvious reason aside, Alaska is a wonderful place for travel by land or sea.  Although seasonal by nature, Alaska is a good location for growing-again cruise lines to place hardware.   The bad news is the potential of too many ships in port at the same time, as noted above.  The good news is more Alaska options than ever before, some worth putting plans on hold until 2018 or 2019.