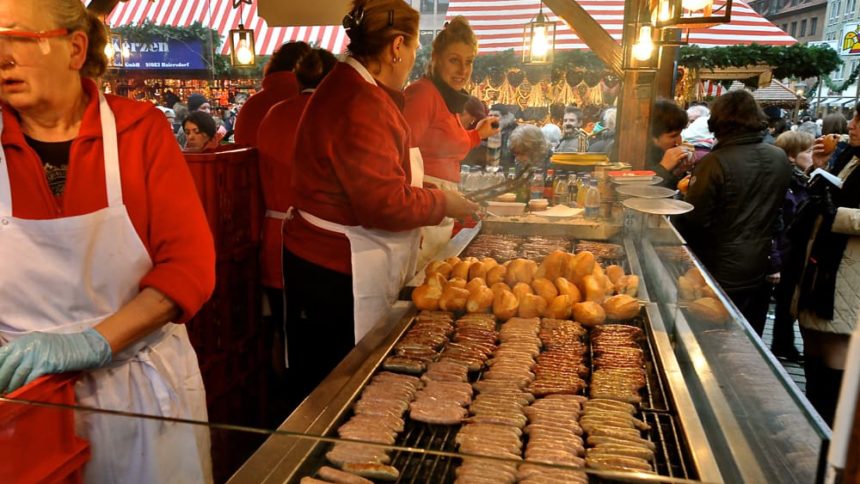 Ten Reasons To Book Your Christmas Markets River Cruise Yesterday
Sailing multiple times with Viking River Cruises for a Christmas Markets river cruise, one critical part of the overall experience that became apparent really quickly: don't wait around to book.  The first time we tried, they were sold out six months in advance.  Looking ahead to the next year brought a whole lot more availability and a great price on airfare as well.  While the Viking River Cruises fleet of Viking Longships continues to grow, the pace has slowed some as has all travel in Europe.  That makes right now a wonderful time to book for the best value we have seen.  Need more reasons?  We have ten of them:
More Than Christmas Markets- Initially, we thought these were unique itineraries only done during the holiday season.  Actually, these are the same itineraries run at other times of the year.  What changes is the temperature and what we find at the city center, already a place visited on river cruises at other times.  In the Summer we find fresh fruit and vegetables.  Those are still there during Christmas markets but not the star of the show.  That would be holiday-themed food, drink and handicrafts available for sale.
It's No Further Than Alaska– So shut up about the "Oh it's so far from home" thing. When we flew to Alaska from Orlando it took over 10 hours flying time to get there. It takes us less time than that to get to Europe and the places where Christmas markets begin and end.
You'll Get Your Christmas Spirit Back- I had seriously lost my holiday spirit until we did our first Christmas markets sailing. It's addictively back in full force now and I like it. More please.
$100 Airfare Quite Possible- book far enough ahead and $100 per person airfare, round-trip to Europe is a serious reason to go.  It costs more to fly from Chicago to New York.
READ: Six more Reasons To Book Your Christmas Markets River Cruise Yesterday at Cruise-Addicts
SEE more of our Christmas Markets experience with Viking River Cruises
[URIS id=62407]