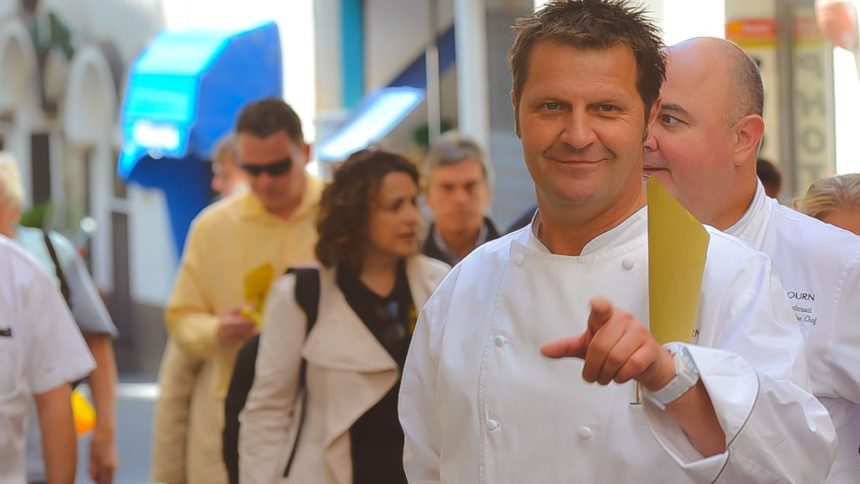 Sushi At Sea: From Fun To Luxury
Sushi continues to be a popular dining option on cruise ships sailing around the world.  Once thought to be a trending culinary choice with appeal to a limited number of travelers, sushi has withstood the test of time.  Nearly every cruise line offers the Japanese fare too, either in a dedicated dining venue or as a regularly featured menu item.  Personally?  I hate it. Still, the enduring popularity of sushi at sea brings good reason to look at offerings from the Funships of Carnival Cruise Line to ultra luxury Seabourn.  Actually, it's the Seabourn element of this story that is of particular interest and we'll get to that rather quickly.  First, some other cruise line sushi at sea efforts.
Carnival Cruise Line
Sushi At Sea
Bonzai Sushi
Bonsai Sushi is Carnival Cruise Line's onboard seafood-and-soy-sauce spot. Passengers dine amidst expertly-pruned bonsai trees while enjoying sit-down service and an affordable menu of sushi rolls & sashimi. Also offered in this venue: soups, sides, sakes and desserts.  Options range from $1 for individual sashimi pieces to sharable $15 sushi ships.  Debuting on Carnival Breeze, Bonzai Sushi has been added to Carnival Dream, Carnival Legend, Carnival Pride, Carnival Sunshine, Carnival Vista and will be on new Carnival Horizon at the ship's debut.
Viking Ocean Cruises
Sushi At Sea
World Cafe
At the World Cafe of Viking Ocean Cruises, sushi gets a daily reveal with sushi and seafood served every night. A popular option, Viking travelers often skip other restaurants to dine in The World Cafe where sushi is made fresh in front of their eyes in a variety of ways.  More than standard fare California and tuna rolls, featured are ingredients like eel, cucumber, octopus, salmon and tuna. Also offered: a vegetarian sushi option.
Seabourn
Sushi At Sea
Sushi
As mentioned, Seabourn's new Seabourn Encore has an ultra luxury spotlight on sushi in a  venue of the same name, designed by an old friend.  One of the most unique features of new Seabourn Encore is the new alternative dining venue Sushi. We'll come back to that in a moment.
First, the part of this story of particular interest to me.  The concept and execution of Sushi is the brainchild of Seabourn Culinary Consultant Chef Anton "Tony" Egger who I came to know as the guy at Seabourn who made the culinary program work.  Every organization has one: the person who may not be the boss, leader or person of autonomy over an office or company but the one who really knows what's going on and makes things happen.
Guest Focused Dining Option
"I was an executive chef on Seabourn ships and also corporate executive chef for a while, so I'm familiar with the taste and expectations of Seabourn's guests," says Egger. "I love really good sushi myself, so I was committed to developing the best sushi dining experience, not only with impeccably fresh ingredients and expert preparation, but also with the cultural aspects of the Japanese sushi tradition."
Working with  chef friends, Egger spent months developing a network of suppliers.  That effort insured  top quality ingredients including Japanese fish and seafood. Crucial elements such as the special Japanese sushi rice, vinegars and Japanese produce is supplied to the ship as it cruises the world. Menus are ingredient-specific and no substitutions are permitted. If an ingredient is unavailable, the chefs will not serve the dish.
Like A Family Operation
"The staff in Sushi, from the three specialized Asian sushi chefs to the wait-staff, all interact as one team," says Egger. "You'll see the sommelier delivering food plates, the waiters fetching drinks, it feels like a family operation. But like in a family, when it comes to the preparation, there are specialists," he continued. "Properly cooked and vinegared rice is the heart of sushi. One person is the rice master, for every meal, every day."
Designed and decorated by renowned hospitality designer Adam D. Tihany. The airy, intimate room located just off the Atrium on Deck 8. Sushi provides a change of pace for guests in the mood for something different during their voyages.