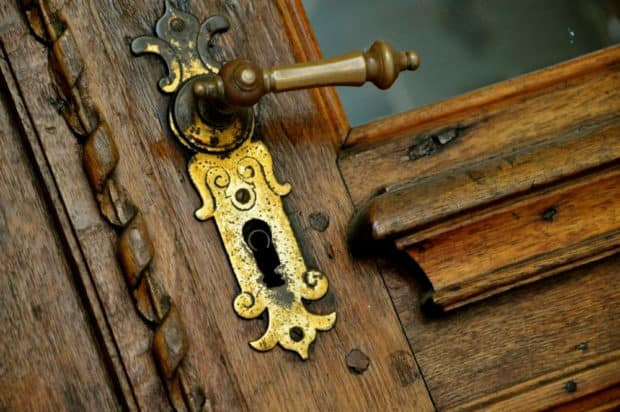 Seen While Cruising: Doors Around The World
Cruise ships come in all shapes and sizes, sailing itineraries all over the planet.  Over the last dozen years or so I have been fortunate enough to sail on a number of them in variety of locations and learned more about our big wide wonderful world on each and every one.  Along the way we made memories that have evolved over time.  Initially, it was Lisa and I along with our young family who grew up on the magnificent ships of  Carnival Cruise Lines and Princess Cruises.  While going through the natural progression of life, we branched out to sail the other Carnival Corporation brands of Holland America Line, Seabourn and Costa Cruises.  Along the way we enjoyed the ships of Royal Caribbean International including those of Celebrity Cruises.  Recent sailings opened the world up in a different way as we curiously went about exploring the world of small ships with Azamara Club Cruises, Star Clippers and Viking River Cruises, all three focusing our attention on destinations in an entirely different way; something we were ready for and now appreciated.   All along the way I captured images of doors.
Big doors, little doors, new, old and everything in-between doors from the Caribbean, France, Germany, England, Scotland, Alaska and more are featured in this photo gallery that I hope you enjoy as much as I enjoyed putting it together.
See more doors in our Facebook Doors Photo Album
Cruise lines 'get it' about travel, each in their own way.  Viking River Cruises gets it and shows it, as we see in this recent video, also featuring doors
http://youtu.be/l9qbf3hiLk4
A fan of doors?  Add yours to our Pinterest Doors Board and join in the fun!