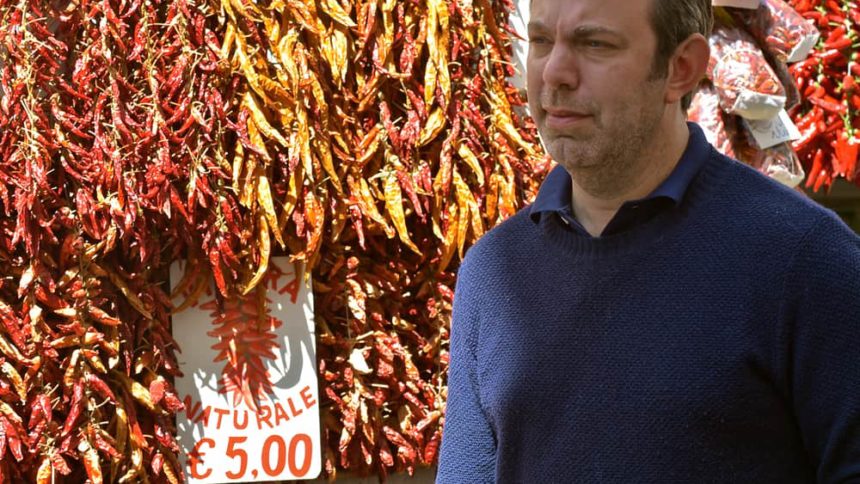 Seabourn Sense Brings The Adam Factor
This post continues our series charged with defining the Seabourn Experience, a wonderful way of doing business we believe many cruise lines would do well to emulate.  A real life example of Seabourn Sense in action, the events depicted here are not rare, one of a kind anomalies but the result of some good decisions fueled by a passenger focused operation.
Prior to sailing the 2015 Seabourn Food and Wine Cruise, we tried to be as prepared as possible.  Packing tips, port of call research, reviewing the 2014 inaugural food and wine sailing; even physical conditioning to help me keep up with the action was called for.  In The Star Studded Seabourn Food And Wine Cruise, we gave a brief profile of the two celebrity chefs along for the ride, impressed by their credentials.  We also noted a third celebrity of sorts who had been added to the program, SAVEUR magazine Editor in Chief Adam Sachs.  Dreaming the way we do that cruise lines will take the choreography of onboard programming seriously, we had high hopes that bringing along Sachs would have a positive effect.  That happened, in every way thought possible, and then some.
"If the moon and the stars align just right, Sachs could very well be the catalyst that sends this event through the stratosphere," we wrote prior to sailing.  It was one of those paragraphs I look/stare at for a long time when writing before sharing it here. We want to take you deep inside cruise vacations but not crazy-deep with irrelevant information. Still, backing that hope up with information on the rich pedigree Sachs brought to the table seemed appropriate, and it was.
All the ingredients were there for a stellar themed cruise experience.  At the time, we tagged  "highly-skilled celebrity chefs, ultra-luxury cruise line than knows no boundaries, world-class sommeliers, well-traveled Seabourn guests and an itinerary that takes all of the above to the source" as ingredients in the recipe for success.
Where the Adam Factor came into play was to provide an extra stimulus to the Seabourn culinary team, knowing his knowledgeable eyes would be watching.  The inaugural edition of the Seabourn Food and Wine Cruise had, appropriately, Food & Wine magazine along for the ride.  One of their editors sat in as an apt judge during a cooking competition, providing qualified feedback during the live event.
Nice job, ravenous Seabourn Sense wants more.
An onstage Conversation with Adam Sachs event put the award winning journalist head to head with highly skilled chefs who came with impressive credentials.  A sommelier filled with youthful passion we hope he never loses rounded out a discussion that put much of what Seabourn Guests had experienced on the nicely-planned itinerary into contemporary perspective. That was understatedly good as it would have been really easy to go off into history overload land on this itinerary.   The selection of Sachs and his influence on the culinary team sent the event flying off into uncharted territory, a huge bonus for we who watch, appreciate, enjoy and report such happenings.  That Adam is a nice guy was a bonus.
Why This Is Important To Cruise Travelers
This is the Seabourn Difference defined, at it's best and a common thread that runs through the organization, vertically.
That's important when considering differentiating factors among cruise lines.  Ruling from the top down in a service organization far more frequently results in consumers being disappointed. It has been my experience that front line employees in a horizontally structured organization generally deliver about as much effort/concern/interest of the current company focus as it takes to remain employed. So-called Superstars deliver a bit more, but probably not all they could.
Seabourn's style wipes all that mess off the table, setting up marvelous opportunities to be of glorious service in a professional proactive manner.  We consumers simply can not ask for more…probably because on Seabourn they already thought of it.