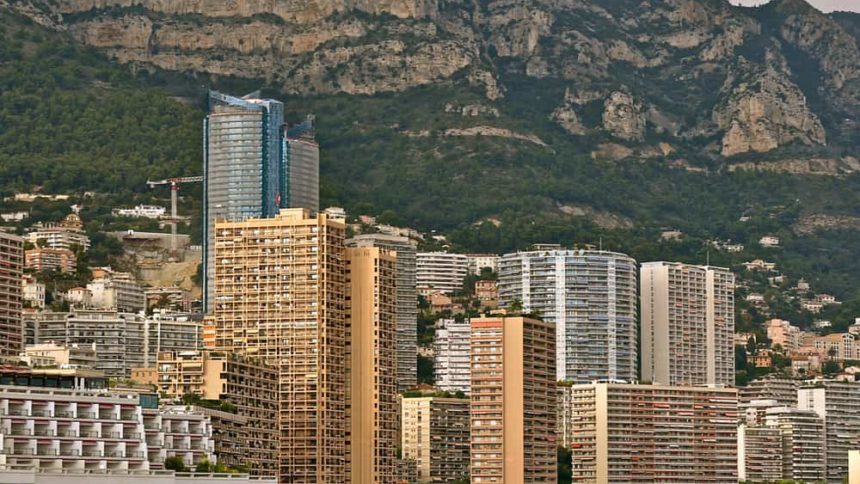 Seabourn 2016 Euro Cruise Season: Typically Trending
A focus on the destinations visited by big ships, small ships and every size in-between seems to be a trending attraction of cruise vacations.  Cruise lines are paying attention too, scheduling longer stays in port if not overnight.  Releasing their 2016 European cruise season, Seabourn serves as a good example if not a blueprint of how to get ahead of and define that trend, in a number of ways.
By The Numbers: 3+7+22+60+100= Interesting
Boasting more than 60 departures and 100 destinations, Seabourn's three award-winning ships sail impressive itineraries ranging from seven to 22 days in length.   Sailings will feature many beautiful destinations and desirable locations along the coastlines of the French, Spanish and Italian Rivieras, the Greek Isles and Norwegian fjords.
UNESCO Partnership In Action
Last year, in Seabourn UNESCO Partnership To Foster Appreciation, Understanding,  we told of the Seabourn's effort to provide their guests with a deeper appreciation of the many World Heritage sites they visit around the world.  In the Seabourn 2016 Euro cruise season, we see this partnership blossom as the trio of luxury cruise ships stop at a number of ports that are home to UNESCO World Heritage Sites.
Specifically, Seabourn offers a unique selection of tours, with two interesting concentrations. The price of each includes a donation to UNESCO
World Heritage Tours visit UNESCO historic sites.
Discovery Tours also visit UNESCO sites and feature exclusive enhanced content developed in cooperation with UNESCO World Heritage site managers and tour experts.
Seabourn Quest
Seabourn Quest starts its 2016 Euro Cruise Season in the Western Mediterranean, before a summer of cruising in Northern Europe.  Sailing a series of seven- to 14-day voyages, Seabourn guests will explore the majestic fjords of Norway, the Baltic Sea and St. Petersburg in spacious, thoughtfully appointed suites. Highlights include:
12-days, Copenhagen to Dover in July, calling on ports throughout Norway and offering scenic Fjord cruising, as well as a
16-day cruise roundtrip from Dover in August, visiting such Scottish and Irish gems as Greenock (Glasgow/Edinburgh), Liverpool, Dublin and Cobh (Cork), and an overnight in Belfast.
22-day crossing from Dover to Montreal completes the season, stopping at beautiful destinations in Ireland, Scotland, Iceland, Greenland and Canada.
Seabourn Sojourn
32,000-ton Seabourn Sojourn returns to the Western Mediterranean and offering a mix of seven-, 10- and 11-day voyages between Rome and Barcelona. Visiting towns and ports along the Spanish and French Rivieras while enjoying open bars throughout the ship with fine wines poured at lunch and dinner,  Seabourn guests will travel in luxury along the stunning Amalfi Coast in Italy.
On Seabourn Sojourn, home to the 2014 Seabourn Food And Wine Cruise,  they will visit charming and idyllic islands such as Sicily, Malta, Corsica and Sardinia.  On that recent sailing, we experienced and verified Seabourn's award-winning personalized service and a relaxed, sociable atmosphere.
Seabourn Odyssey
458-passenger Seabourn Odyssey will traverse the waters of the Eastern Mediterranean on a series of seven-day cruises departing from Athens, Istanbul, and Venice.  Combinable, these voyages can add up to as long as three-weeks exploring the beautiful Greek Isles, historic cities of Turkey and scenic ports on the Dalmatian Coast.
New for the Seabourn 2016 Euro Cruise Season,Seabourn Odyssey will sail a 12-day Moroccan Gems & Canary Islands voyage from Barcelona to Lisbon in mid-November, visiting Morocco's stylish and modern capital city of Casablanca, and the beach towns of Arrecife and Tenerife on the Canary Islands.
Further Defining The Trend
At 32,000 tons and carrying just 458 guests each, the ships of Seabourn provide one of the highest ratios of space per guest in the industry and unmatched levels of personalized service from nearly one staff member per guest. The Seabourn 2016 Euro cruise season will also offer many of the line's signature and unique experiences.
Shopping With The Chef- In various ports throughout the Mediterranean and Northern Europe, the three ships will feature the popular "Shopping with the Chef" excursion, where a small group of guests accompany the executive chef to local markets to learn about local produce and see how the freshest ingredients are selected for their dining pleasure.
Marina Day- 

Seabourn Sojourn and Seabourn Odyssey will offer the hallmark "Marina Day" experience, featuring complimentary watersports from the ships' fold-out watersports platform at some of the most scenic ports in the Mediterranean.

Evening at Ephesus- 

In addition, many of Seabourn Odyssey's itineraries will include Kusadasi, Turkey, featuring Seabourn's signature complimentary "Evening at Ephesus," a private classical concert in the ancient ruins under the stars.

More Information
Now open for booking, for additional information or reservations about Seabourn's 2016 Europe season, see your professional travel advisor, call Seabourn at 1-800-929-9391 or visit www.seabourn.com.
More Experience
This video very nicely captures the Seabourn experience: