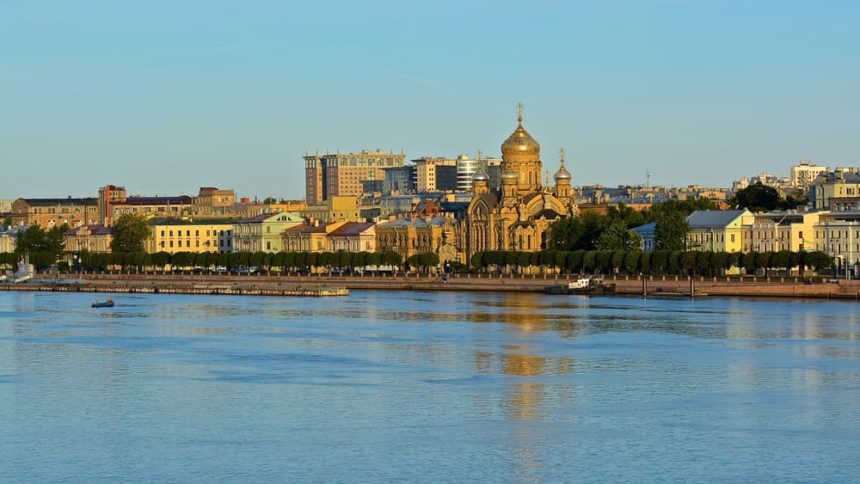 Russia On A Lucky Two-Day Stay [PHOTOS]
Sailing with Azamara Club Cruises, we visited a number of interesting places on our Summer Russia and Baltics itinerary.  Headlining the advance information provided by the cruise line, a two night stay in St Petersburg would bring all the sites, landmarks and places promised and a bit more.  It was that 'a bit more' part that set our stop in St Petersburg apart from all others.
Not to be a never-ending loop of preaching on the virtues of paying attention to detail; Azamara does.  One would think it logical for all cruise lines to do this.  Not all do.  Even travel service providers who are quite adept at nailing the details get a little help from chance/luck from time to time.  A unique diversity in the weather experienced over our two days provided such a lucky break for Azamara travelers, as we see in this Exposure Photo Narrative, the first in a series that will be released over the next few months.
For the best view, click here and view on your device with the largest screen. Preview this narrative below:

St Petersburg, Russia by CHRIS OWEN on Exposure

See more of our Azamara Club Cruises sailing to Russia, Estonia, Denmark, The Netherlands and more via these links
Complete Journal– From pre-cruise planning to after sailing reflection and every step in between, right here, updated daily as we sail in our Engaging Azamara Summer Baltics Cruise Journal
Individual Day Posts During Sailing– day by day, in the order written
Pinterest Photo Boards – one for each port and more
Flickr Photo Albums- all our photos for each place, free to use- check back frequently; we are adding more photos throughout the journey.
Facebook Photo Albums
Check These Social Sources Too