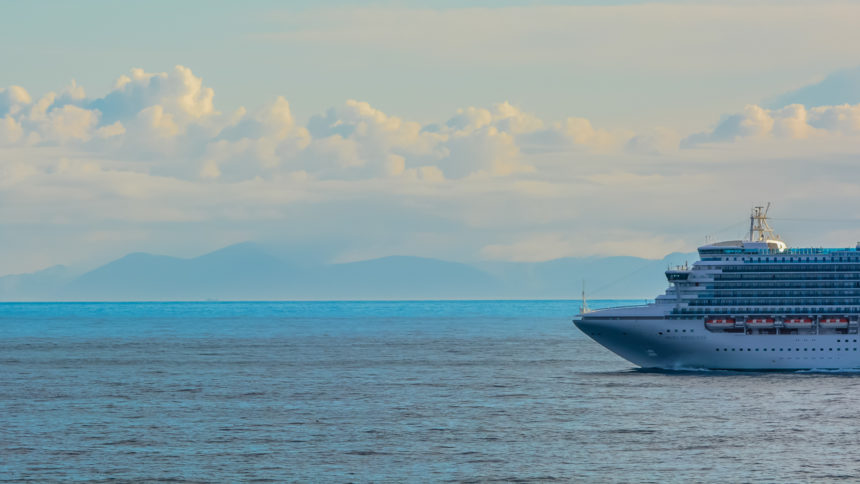 Princess Sends First Giant Ship Through New Panama Canal Locks
Caribbean Princess recently underwent a multi-million-dollar renovation that included seven new food and beverage offerings, an updated Camp Discovery youth & teen Center, more interconnecting staterooms, and updated décor.  Meanwhile, the Panama Canal completed a bit of remodeling itself. Put the two together and we have an interesting story.
Princess Cruises was the first cruise line to take guests through the Panama Canal, back in 1967.  Fifty years later, Princess Cruises sent Caribbean Princess through the newly opened Agua Clara locks on the Atlantic side of the canal.  The event marked ten years of work for the Neo-Panamax Expansion project, at a cost of over five $billion.
"Marking our50th-anniversaryy taking guests to the Panama Canal in 2017 is a huge milestone so it's equally thrilling that we will also observed the occasion by being the first cruise line to sail a mega-ship through the newly expanded locks," – Jan Swartz, Princess Cruises and Carnival Australia group president.
Previously, only vessels with a maximum width of 106 feet could enter the locks. Caribbean Princess with a width of 118 feet would not have fit.  This week, Caribbean Princess sailed through the expanded locks for the first of 13 scheduled crossings on October 26, during the ship's 2017-2018 Panama Canal schedule.
Princess Cruises has three ways to experience the Panama Canal:
Roundtrip from the East Coast on 10-day sailings,
Roundtrip from the West Coast on 19-day sailings,
Full Transit from ocean to ocean on 15-day sailings.
See More Of Princess Cruises Panama Canal Program
Learn More: Want to know more about the Panama Canal?
See these posts and photo albums from our Panama Canal & Costa Rica Cruise with Windstar Cruises:
.