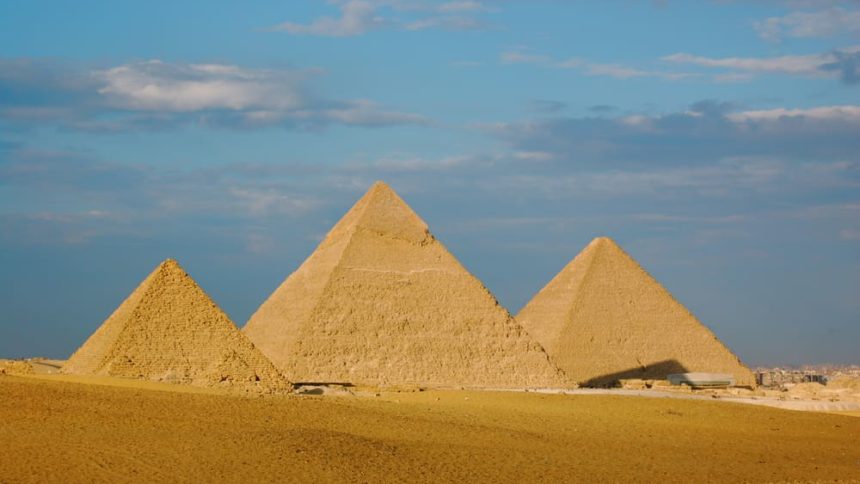 Our Luxury Small Group Journey: Detailed Itinerary
Traveling with Abercrombie & Kent, the world's leading luxury tour operator, offers distinct advantages. Each luxury small group journey is limited to 18 guests, a certified Egyptologist and a dedicated driver.  Our 4-night Nile cruise aboard Sanctuary 'Sun  Boat IV' is one part of the experience.  We will also explore a closed-to-the-public tomb, enjoy a special guest speaker to provide insight into Egypt's current state and vision for the future and more, all supported by A & K offices throughout Egypt, including Cairo, Luxor, Aswan and Abu Simbel.  We will also be travelling on a popular Abercrombie & Kent extension to Jordan as guests often do combining travel to Jordan with Egypt or Israel.  Today we have a detailed account of our travel itinerary, something that has evolved over time.
Not Just A River Cruise
Initially, travelers are attracted by the base Egypt And The Nile itinerary offered by Abercrombie & Kent. They make that booking and dream, perhaps sold on the idea of a Nile River Cruise.  They learn rather quickly that the river portion is just one part of the experience.  A&K also includes a number of pre- and post-cruise hotel stays as part of the package, one that is often extended into Jordan as we have.  This year, our 4-night Nile River cruise will happen aboard Sanctuary Resorts 40-cabin Sanctuary 'Sun  Boat IV'. Egypt & the Nile departures in 2016 are scheduled on 18-cabin Sanctuary Sun Boat III.

An A&K Advantage

Nile river water levels cause other cruise ships to stop in Luxor, eliminating the opportunity to sail north to Dendera and Abydos. Smaller sized Sun Boats allows them to reach those places throughout the year. Better yet, private docking facilities in Aswan and Luxor provide convenient and secure access, rather than docking next to other ships at a public dock.
Day By Day Itinerary
Thursday October 1- Fly to Cairo
Via Emirates Airlines
Friday October 2- Arrive Cairo, Egypt
Check in at the Mena House Hotel
Saturday October 3- Giza
The Pyramids & the Sphinx
Sunday October 4- Cairo
Legendary Pharoahs
Monday October 5- Luxor
Karnak and the Valley of the Kings
Tuesday October 6- Cruising The Nile
Temple of Hathor at Denderah
Wednesday October 7- Cruising The Nile
Edfu to Kom Ombo
Thursday October 8- Aswan
Majestic Philae
Friday October 9- Abu Simbel
Temples of Ramses II and Nefertari
Saturday October 10- Cairo
Bustling Souk
Sunday October 11- Depart Cairo
Arrive In Amman, Jordan
Monday October 12- Amman
Tuesday October 13- Petra
Wednesday October 14
Dead Sea
Thursday October 15 
Dead Sea
Depart Amman
Friday October 16
Back At The Ranch
Photos- Abercrombie & Kent