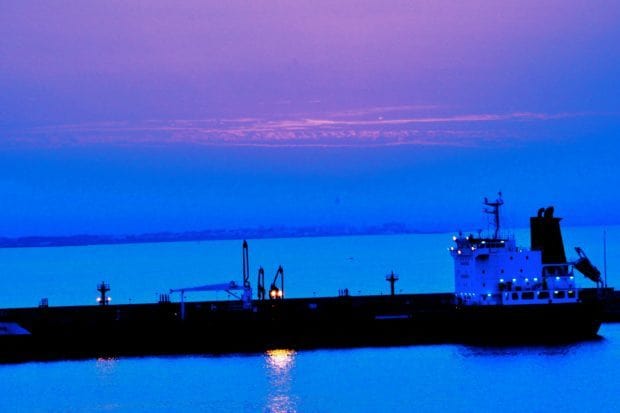 Online Travel Info Sources I Actually Read Every Day
There are a bunch of travel blogs, websites and newsletters full of tips, recommendations and inspiration.  Some I look at occasionally, others more frequently and some every day.  I like visiting places on the Internet that don't have a lot of junk to get through in order to read what they have for us.  Popup windows, sneaky links that say they go one place but take me to another will have to be headed towards pure gold or I am not interested.  While there are many other online sources I turn to frequently, these I read every day:
JohnnyJet has a daily tip newsletter that I read religiously.  Traveling over 150,000 miles a year to more than 20 countries, John DiScalia shares short travel tips daily, along with a web site rich in stories, recommended sources and links to other travel sites as well.   Interesting content like a list of Travel Instagrammers we can follow, how to earn bonus frequent-flyer miles, reviews of hotels and more can be had by subscribing to either his newsletter or daily tips. The JohnnyJet website also has an interface that allows us to buy travel, tapping TravelZoo for content.
Independent Traveler also has a frequent newsletter and often has "I wish I had thought to write that" stories in it.  Some they seem to recycle and update from time to time too which comes in handy.  I can usually count on them to feature something about 'tips for international travel', just before I fly across the pond for some event.  In addition to Travel Tips, they have sections on Deals, Destinations, Reviews and more.  Here again, I like the newsletter because it comes to me, I don't have to go to their web site to see it.
Check CruiseCritic news every day and you're not likely to miss much.  Dori Salzman does a wonderful job covering cruise and cruise-related content with no punches pulled.  Actually, it's that 'critic' element of CruiseCritic that can be the most beneficial.  Their Community Forums are a viable source of first-hand information.  You'll need to look between the lines sometimes, discarding specific community member posts about subjective elements of the cruise experience ("the food is lousy").  But general trends (lots of people say "the food is lousy") and specific events ('our ship will be late due to fog') are easy to spot.
MaritimeMatters features one of the most reliable, accurate sources of cruise travel information I know, Peter Knego.  Covering cruise travel via Knego's Ship Blogs, Peter Knego's Sea Treks and Shipping News, this is a great source of information.  Not so much for pricing but for vivid, accurate descriptions of sailing on a variety of lines.  History buffs will also like reading Maritime Matters focus on Past and Vintage ships.
SeatradeInsider provides in-depth information on everything from cruise news to finding a job on a cruise ship.  More industry than consumer-oriented there might be too much information on some topics for those simply wanting to research booking a cruise.  But for those who don't want to miss a thing happening in the cruise business, this site has it all.
AirfareWatchdog was created by travel journalist George Hobica who I had the pleasure of sailing with a few years ago on Azamara Club Cruises. Setting up price alerts is the big feature here.  For example, say we want to fly from Florida to California to visit our daughter Sydney.  When we go is not all that important but price is.  Airfarewatchdog keeps an eye on pricing 24/7 and sends me an alert when a good fare comes along.  I read AirfareWatchdog throughout the day on Twitter as they post some amazing air prices, many of which are very limited-time offers.  They don't miss much at AirfareWatchdog.
Viking River Cruises web site is full of interesting videos, recipes, photos and more.  As river cruising continues to gain popularity with mature, culturally curious travelers, this is one site to keep an eye on and I do so daily.  One of the best sections, Travel Tales, bring stories from actual travelers, telling of their experience on a variety of Viking river itineraries.  Another good reason to check this site frequently is Viking's upcoming Viking Oceans product, sailing around Europe to places their longship river ships can't go.
Here is more about Viking, via a new commercial just published on YouTube recently
http://youtu.be/xz8oxia-2eE