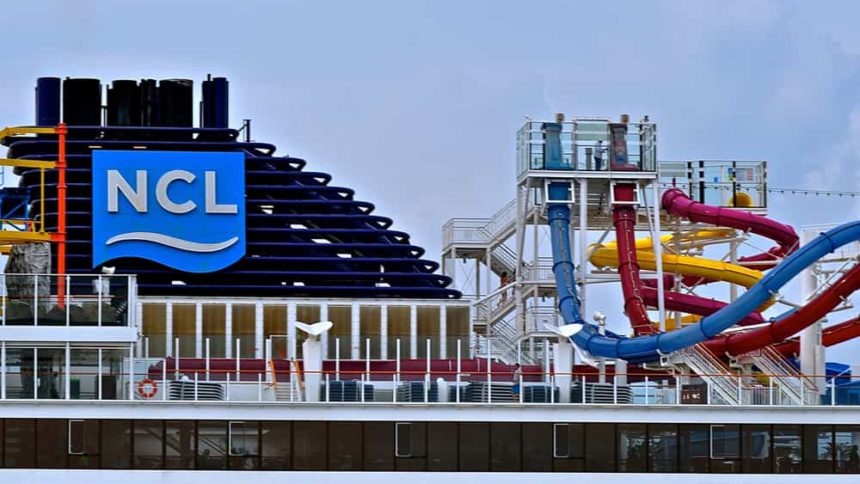 NCL 2017 Itineraries Brings Time To Plan
Norwegian Cruise Line has announced its Summer 2017 deployment for Alaska, the Bahamas and Bermuda.  Interesting here is not so much the ships and the specific itineraries they will run but that the information was released so far in advance.
The early NCL 2017 itinerary release can help cruise travelers with long term planning, budgeting and surely bring an interesting travel experience to look forward to.  We're all for that long term thinking when planning a cruise vacation.  Doing so brings abundant time to plan what we might do ashore and onboard and take advantage of special offers, values and discounts that might be made available between booking and when final payment is due.
"Guests can feel free to cruise to the best of Bermuda and the Bahamas on four beautiful ships, including the recently refurbished Norwegian Gem, or experience the scenic beauty of Alaska on some of the youngest ships in the industry."- Andy Stuart, Norwegian Cruise Line's president and chief operating officer
Cruise travelers can protect their bookings with these easy guidelines
Always use a trusted source for booking-  That might be a travel agent or a specific vacation planner at the cruise line.  Where the trusted information comes from is not nearly as important as getting it in a timely manner and feeling like that person is watching out for us.
Keep Your Trusted Source Honest- One very important question to ask whoever is helping with your booking: "If the price goes down later, can you get that for me if I qualify?"  If the answer is anything other than a resounding "Yes!", you are dealing with the wrong person.  Rely on your travel professional to keep an eye out for new deals that apply but check pricing yourself from time to time.  Put it on your calendar if needed to insure that you are communicating with that person regularly.
Consider Every Cruise Booking A Work In Progress- I said it before and I'll say it again in this space, over and over: Putting down the deposit is the start of a process that ends with us being back home after the cruise, satisfied that the cruise line delivered what we bought.
Start Over At Least Once Before Final Payment-  Just forget that you have a booking made and start a conversation with those going, as though you were just starting to consider a cruise vacation among other travel choices.  Elements of what went into the decision to buy that cruise in the first place may have changed.

Bermuda
Norwegian will continue its tradition of sailing from both New York City and Boston to the pink sand beaches of Bermuda between April and October, 2017. Norwegian Breakaway will sail from New York City to Bermuda on seven-day cruises every Sunday from April 23, 2017 through September 24, 2017. From Boston, Norwegian Dawn will sail seven-day cruises, departing every Friday, from May 5, 2017 through September 15, 2017 as well as on October 20 and27, 2017.
Canada & New England
Norwegian Gem will again offer two summer Canada & New England roundtrip cruises from New York City in 2017.  These seven-day sailings on June 10 and June 24, 2017 call in the iconic ports of Halifax, Nova Scotia; Saint John, New Brunswick; Bar Harbour and Portland, Maine.
During prime foliage season, Norwegian Gem will also offer alternating seven-day roundtrip cruises from New York City from September 2 (a bit early) to October 14, 2017 (perfect), visiting four beautiful ports of call: Halifax, Nova Scotia; Saint John, New Brunswick; Portland, Maine; and Bar Harbour, Maine or Boston, Massachusetts. Sailing from Boston,
Norwegian Dawn will offer two seven-day, one-way Canada & New England cruises on September 22 and October 6, 2017, with calls in Portland, Maine; Halifax, Nova Scotia; Charlottetown, Prince Edward Island; Gaspésie and Saguenay (La Baie), Quebec; ending in Quebec City, Quebec.
Norwegian Dawn will also offer two return seven-day cruises from Quebec City to Boston on September 29 and October 13, 2017, with an overnight in Quebec City, followed by calls in the picturesque ports of Sydney and Halifax, Nova Scotia; Saint John, Bay of Fundy, New Brunswick; and Bar Harbor, Maine.
NCL 2017 Itineraries Brings Time To Plan
The new itineraries go on sale on December 22, 2015 for Latitudes Rewards guests and travel partners and on December 23, 2015 for all bookings.
Norwegian's Summer 2017 Caribbean and European itineraries will be unveiled in early 2016.  For full itinerary details and to book these exciting new Summer 2017 itineraries, contact a travel professional, call 866-234-7350 or visitwww.ncl.com.
More About Norwegian Cruise Line
For further information on Norwegian Cruise Line visit www.ncl.com; contact NCL in the U.S. and Canada at 888-NCL-CRUISE (625-2784); or follow NCL on the following social channels for the latest company news & exclusive content:
Facebook & Youtube @NorwegianCruiseLine,
Twitter/Periscope @CruiseNorwegian,
Instagram @norwegiancruiseline
Snapchat @cruisenorwegian