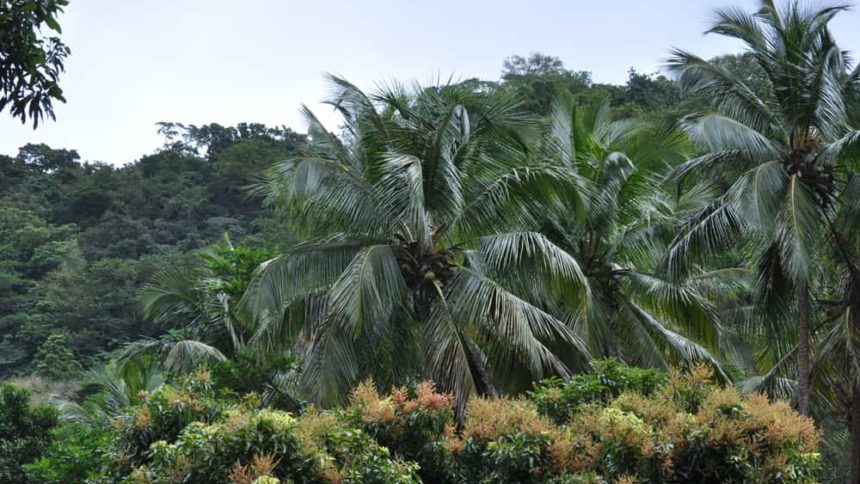 Jurassic Park To Be New Cruise Port
Coming up later this year, a partial filming location for the original Jurassic Park movie will become Amber Cove cruise port and begin welcoming cruise travelers, minus the scary dinosaur element. It's all part of a Carnival Corporation development in the Dominican Republic aimed to offer cruise passengers another exotic location to explore as part of their vacation experience.
Located on the Dominican Republic's north Amber Coast, the location has not been seen on cruise itineraries since the 1980s.  Starting in October, six of the nine Carnival Corporation brands will make regular calls at the Amber Cove cruise port  Itineraries that will probably also include a stop at the company's Grand Turk Cruise Center, 100 miles to the north.
In looking to the future, the new cruise port is strategically located to be incorporated into itineraries featuring potential stops in Cuba.  Coming with a price tag of $85 million, the Amber Cove facility represents the largest cruise industry investment ever made in the Dominican Republic.
Some interesting facts about this (for all practical purposes) new cruise port in the Caribbean:
Not A Tender Port- A two-berth port able to accommodate the largest cruise vessels in operation today.
Drones– Carnival Corporation has monitored the various stages of the port's construction progress with the use of drones, an innovative development that is being used for the first time as part of the company's port development process.
Many Travelers- The facility is expected to host more than 250,000 cruise passengers in its first year of operation and provide approximately 430 local jobs.
Inaugural Visits- The port will open with a visit from Carnival Victory  on 

October 6, 2015 then see 

Cunard's Queen Mary 2 on 

November 22

, P&O Cruises' (UK) Azura on 

December 5

, AIDA Cruises' AIDAvita on December 11, Costa Cruises' Costa Deliziosa on 

December 31

 and Holland America Line's ms Eurodam on January 19
Already Popular–  57 calls by 13 different ships across the six brands will take place between October 2015 and April 2016.
A Bit Of History- The Amber Cove port is located in the heart of the Dominican Republic's North Coast just outside the historical town of Puerto Plata, which was discovered by Christopher Columbus in the 1490s
Current Value- Puerto Plata was recently named by Travel + Leisure magazine as one of the "Best Places to Travel in 2015."
Facilities at the new cruise port include a waterfront welcome center with retail offerings, food and beverage venues.  The port will also include a recreational area featuring amenities such as a pool, splash zone and green space areas. A transportation hub will provide visitors easy access by land and sea to the surrounding destinations and attractions.
And that's where the magic is in this destination.
The new port, located not far from already-popular Puerto Plata, will host one of the most extensive shore excursion programs available in the Caribbean, offering about 40 different landside experiences including beaches, water sports and special culinary, cultural and adventure options.
Here's more about this part of the world-
  Photos- Amber Cove Cruise Port