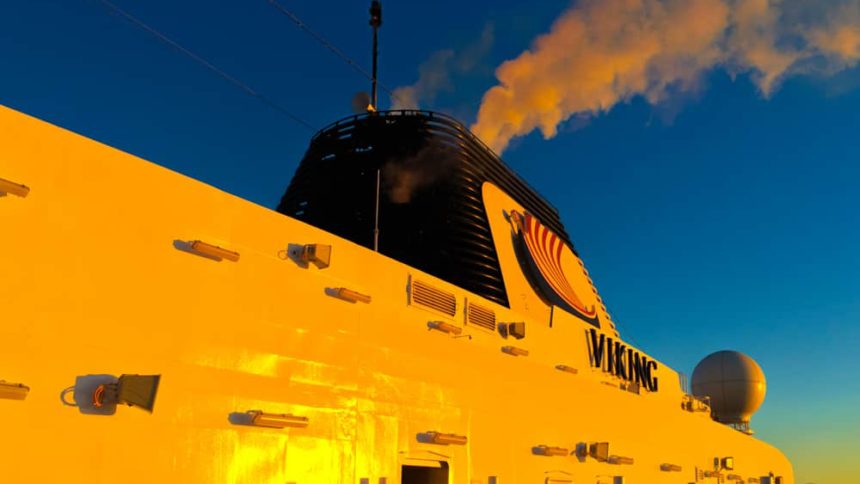 Incomparable vs. uncomparable
Two or more things that can't be compared with each other are uncomparable. Something that is so good that it is beyond comparison is incomparable.
There are two ways to look at Viking Star as the new ship created by the people of Viking River Cruises makes her way to the Caribbean: the easy way and the more appropriate way. The easy way compares this new offering to other cruise lines, stacking up features, price points and itineraries.  That's really not fair.  The more appropriate way takes a good long look at what is being offered on Viking Star and considers that effort on its own merits, ignoring the other players in the game.  Incomparable Viking Star is simply going to be a game changer.
Simply put: there is no other cruise line or ship that would be fair to compare to new Viking Ocean Cruises and new Viking Star or sister ship Viking Sea. Viking river Longships created a new and unique travel option.  Those unique ships and the onboard focus cracked open the door to international travel for those who had not experienced it before.  Along with it came a world class travel experience. Viking Star blazed the trail for Viking Ocean Cruises, doing the same the world of international ocean cruising.  Now on the way to the Caribbean, we believe Viking Star will shine brighter than ever, for a number of reasons.
Important to get out of the way right now: This is not a time for other cruise lines to react, head for cover or be scared to death of the market share Viking may steal away from them.   At first glance, the Viking Star experience looks to be everything Viking has done for the world of river cruising, applied to ocean cruising. Viking Star, Viking Sea and upcoming sister-ships will continue to bring new travelers into the world of ocean cruise vacations.  I have absolutely no reason to doubt that Viking Ocean Cruises will continue that introduction to a new ocean cruising experience in the Caribbean.
Please Note: You will not read one word here that compares this vibrant new cruise line to any other because there is simply no comparison. This is unique.  This is incomparable Viking Star.
Not all that long ago, Viking chairman Torstein Hagan tagged ocean cruising a "drinking mans cruise" while river cruising was a "thinking man's cruise". On Viking Star, books are everywhere, as are cozy nooks to read them in where pleasant crew members stop by from time to time to see if Viking guests need anything.
This is indeed an appropriate time for other cruise lines to dig in and shore up their onboard experience, further defining factors that differentiate one line over another.  We see that happening right now on a number of cruise lines, but not to compete with Viking Ocean Cruises.
All of the above is long on providing an end definition for what Viking Star is offering but short on details of how they get there.  Take a look back through this series Counting Down To The Arrival Of Viking Ocean Cruises In The Caribbean for details of what we expect to be a unique cruise travel experience like no other.
Facebook Photo Albums