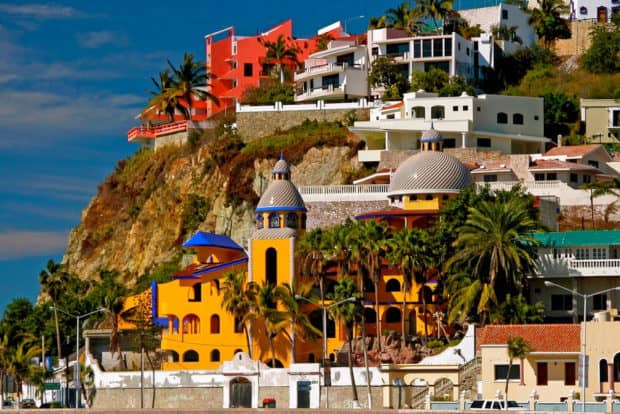 Holland America Mexico Focus Expands, We Applaud
Continuing their thoughtfully progressive evolution,  Holland America Line is adding more options for cruise travelers interested in visiting Mexico.  A bold move to a place cruise lines nearly deserted not all that long ago, the Holland America expansion plan makes sense, is timed right and brings exciting new opportunities to West coast cruise travelers.
"We're looking forward to the 2016-17 Mexico cruise season, and with increased sailings and a larger ship we'll have the opportunity to show more of our guests what makes Mexico such a vibrant destination," said Orlando Ashford, president of Holland America Line.
Holland America Mexico Focus
Indeed, Holland America Line will send larger Vista class ms Westerdam on a series of 13 seven-day sailings roundtrip from San Diego, including two special holiday departures in December.  Regular readers here will remember ms Westerdam as the ship that introduced us to the line's Sip-Savor-Sail element on an interesting Alaska sailing not long ago.
To kick off the season, the ship will depart from Vancouver, British Columbia, Oct. 18, 2016, on an 11-day itinerary on the Mexican Riviera, ideal getaway for travelers looking to explore Mexico's culture, color and cuisine.  Of particular interest to us, all the Holland America Line sailings stop in Mazatlan, a wonderful place we visited during their darkest days when stories of crime had the place nearly vacant. That's great news for a destination we have supported for quite some time, one very deserving of visits by cruise travelers.
"Mexico has it all, and with convenient roundtrip San Diego cruises, we know that these itineraries are going to attract a lot of cruisers looking for a unique warm-weather vacation." -Orlando Ashford, president of Holland America Line
Not familiar with Mazatlan?  Also known as the "Pearl of the Pacific," Mazatlan is where the Sea of Cortez and the Pacific Ocean meet, creating an incredible sport fishing environment. It's also a haven for water sports, historic sites and nature. Locals treat visitors like amigos, making it a coastal city with plenty of allure.  The annual Day of the Dead week draws thousands of visitors from all over the world too.
Here's more on what Holland America Line is offering:
An 11-Day Mexican Riviera Cruise Opens the Season
Departing Oct. 18, ms Westerdam sails from Vancouver to San Diego on an 11-day Mexican Riviera itinerary. The ship visits Santa Barbara, California, before calling at San Diego the first time, then continues on to make calls at the Mexican ports of Cabo San Lucas, Mazatlán and Puerto Vallarta before returning to San Diego at the end of the voyage. Guests who want to take a seven-day portion can embark Oct. 22 in San Diego following the call at Santa Barbara.
Seven-Day Mexican Riviera Itinerary Sails Roundtrip from San Diego
For the remainder of the season, Westerdam sails a series of 13 seven-day Mexican Riviera cruises where guests will get a great feel for the country and all that it has to offer. Sailing roundtrip from San Diego through Feb. 7, 2017, the itinerary calls at Cabo San Lucas, Mazatlán and Puerto Vallarta. Three days at sea allow plenty of time to relax and explore the abundance of amenities offered on board.
Not Advertised But Of Particular Interest
Sailing Holland America Line's Westerdam in Alaska brought the opportunity for fans of craft beers to enjoy Alaska Brewing Company  products.   Heading south of the border brings another unique tasting opportunity with Pacific Brewing Company products.  Just sayin'.
Along those lines, during our investigation of Mazatlan and the level of safety there, we 'tested' products from a tequila factory, discovering two important facts:
Mexicans are a resourceful people.  We drove through the desert which seemed to have nothing of value for mile and miles. Just cactus and dirt.  Still, these people figured out how to make something out of that.
Mexicans can drink far more tequila than punk Americans from Florida.
Also discovered during that visit, two other facts:
Chris will never be good at surfing…like with a surf board.
It is far easier to swim in the same direction as waves are going as opposed to swimming against them.
The point here is that Mexico offers some really interesting travel experiences we don't find everywhere. Yes, you can play-surf on the wave machines of Royal Caribbean…or go to Mexico and try the real thing.
Sure, any good bartender will have a tequila story or two in his back pocket, ready to share when needed…or you could go to Mexico and see how the stuff is actually made to have a story of your own.
I'll be back with more on Holland America Line's upcoming deployment and a good hard look at what they offer in the near future.