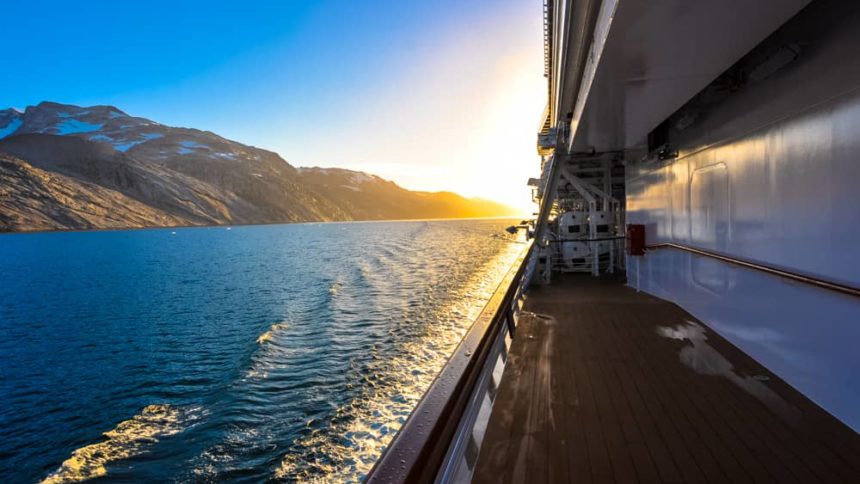 Features Not Part Of The Viking Caribbean Experience
Viking Star brings a new travel option to the Caribbean, not offered by any other cruise line.  In this countdown series, we have discussed a number of features unique to the Viking ocean cruise experience and how they have worked out in other parts of the world.  Under the microscope in the Caribbean, Viking Star will be closely scrutinized. Comparisons will be made to 'the other guys' on a number of topics, perhaps to make sense of an otherwise difficult discussion.  One topic sure to come up: this is really not a family focused travel experience.    That's just one feature that will not be part of the Viking Caribbean experience.

An Adult-Oriented View Of The Caribbean
Viking Star carries just 930 passengers very few of which are children.  The ship is simply not attractive to the family travel market. All staterooms are set up for two people and there are no family-friendly features or accommodations.
The Grand Casino– Also not a feature on Viking Ocean Cruises: the casin0.  There is not one on the ship.
The Water Slide- Nope, no water slide here.  For that matter, few top deck attractions other than a miniature golf course and some workout machines.
Inch Of Gold- While there is a first class jewelry store on board, there are never tables set up with onboard revenue-generating Inch Of Gold.
The Photo Gallery- If you find a camera in the hands of a crew member aboard a Viking ship, it is probably someone else's and that crew member is taking a photo of guests for them.
Internet Packages- It's free on Viking Ocean Cruises-  The speed ?  Not so great but at least we're not watching the clock as the satellite-based system takes a few minutes to upload a photo.  Lucky for you, by the way, we have tips on making that slow internet connection work.
Formal Nights- Not part of the experience either.  Like on Viking River Cruises, passengers come to the dining room dressed nicely.  A few men will wear sportcoats and a few of them will wear a tie and that's fine, the fashion police are not allowed on board.  Ladies?  You'll feel appropriately dressed if you don't come to dinner in swimwear or shorts.  Everyone:  A shirt with a collar would rule the dress code, if there was one.  There is not.
Not As Seen On TV- No TV celebrity chefs here.  Interestingly, Viking manages to produce wonderful menu items without the assistance of someone we might see on television.
Buckets Of Beer- No and you won't miss them because attentive crew members keep the beverages coming. Better yet, the 'value' notion of buckets of beer is irrelevant here;  beer and wine are included during generous meal times (11 to 3PM. for example)
Beverage Program You Might Come Out Ahead On- As mentioned, beer and wine are served during meal times as part of the deal, eating or not.  Upgrade that policy for $19.99 per person per day for Viking's Silver Spirits package and get practically anything you want, all the time.  Main exception: Supercall labels only available in the Torshaven nightclub
Everyone I have talked to on board Viking ocean ships agree: it is inappropriate to compare what Viking does to any other cruise line.  It's not fair to Viking or whoever we might compare them to.   Frankly, I don't miss any of the above features we might find on a ship of larger size…but I can and have enjoyed those features in that setting.  This is different.
Viking Caribbean Countdown Posts – In Progress
Features Not Part Of The Viking Caribbean Experience (this post)
Flickr photo albums
Facebook Photo Albums