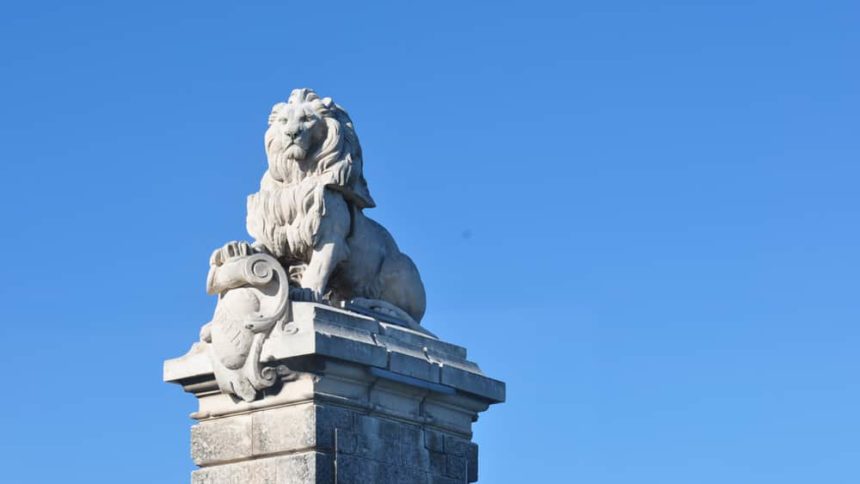 Experiencing France In Comfort: A Focus On Destinations
Preparing for our Viking River Cruise, themed Portraits of Southern France, we did a great amount of research.  In addition to the normal pre-cruise information provided by Viking, we took them up on suggested reading materials too, hoping for an even more meaningful experience.  On the first day m and the first included tour of the voyage, our efforts to focus on destinations were rewarded, many times over
We began our journey in Avignon, France in relaxed fashion, typical of any other river cruise that sails from point A to point B.  Different with this itinerary, we would return to Avignon later and continue sailing north but first sailed south to the port of Tarascon to visit Arles, a town beloved by Vincent Van Gogh.
A 20-minute bus ride from Tarascon to Arles brought our first glimpse of the French countryside. On a walking tour, we stopped by Arles' Les Arenes, a 20,000 amphitheater reminiscent of Italy's Coliseum where bullfights and other performances are still held today.   A major cultural and religious center of the Roman Empire, Arles is home to some great examples of Romanesque architecture dating back to the 12th century.
These and other landmarks along the route of our tour were interesting and the tour moved right along.  But the full magnitude of the area did not really hit home until we arrived at Espace Van Gogh, the hospital where Van Gogh was taken after he cut off a portion of his ear in 1889.  It was there, in a number of gift shops offering Van Gogh reproductions in various forms, that we could really see the influence of southern France on the artist's work.
From the rolling farmland on the way to Arles to the Van Gogh Café in the city, both of which look today very much like they did then, their influence in his work is undeniable.  Add in the background information received from Viking in advance of sailing plus our own research and everything we were seeing not only made sense but also had far more meaning.
Example: one of Van Gogh's most talked about paintings, Starry Night, is a work I first came in contact with in an art appreciation class in college. It's a signature piece associated with the Van Gogh like Water Lilies are with Monet.  Staring at the work, reproduced on a souvenir post card though, it looked entirely different after experiencing the area just a bit and walking the streets of Arles, which don't look much different today.
Truly effective destination immersion, it occurred to me, is more than a late night stay or overnight in port or the off-ship focus of small ship sailing in general.  Those factors are a good starting place but what sets the Viking River Cruises experience apart is the well-planned choreography of the included tours.  To readers who have not been on a river cruise before, I can't stress that point enough.  There is a huge difference between being led around town by someone who knows their way and becoming engaged by a destination.
That we spent the time pre-cruise to study more magnified that engaging effect at the scene.  When we talk about the undeniable value associated with a cruise vacation, thoughts commonly turn to 'things' that are included in the price, and rightfully so.  Cruise vacations offer the best travel value available today.  Still, while we may remember that a cruise was a good deal years from now, we won't remember the specific numbers of the 'things' that made up that value.  On the other hand, I know that from this day forth, whenever I see a work from Van Gogh, I will remember this day in Arles, when we each discovered the artist in our own way.
Interestingly, all that meaningful travel happened in the morning.  We returned to Tarascon and Viking Hermod for lunch then, as always, had options.  We could have taken a shuttle back to Arles for an afternoon of free time, roaming the streets.  Instead, I was drawn to an imposing castle within view and walking distance of our ship.
The castle of King Rene was built in Tarascon because of its strategic location but the claim to fame comes from the amphibious dragon said to reside there at one time.  For me, the place had the look of castles I remember doodling in elementary school when I should have been paying attention in class.  Complete with moat and drawbridge, seeing the castle of King Rene was well worth the 10-minute walk from the ship.
Spending the rest of the afternoon relaxing on board we were experiencing France in Comfort and the evening began with the A Toast To Our Guests event with Captain Sandrine Burnham and Hotel Manager Stephen Burnham welcoming us on board.  During dinner we began sailing back to Avignon, passing more of the French countryside.  As we arrived in Avignon, an after dinner a Sail-in-Party under the stars on the ship's Aquavit Terrace capped off a wonderfully long day on the river.
Interestingly, while we had been on that stretch of the river just this morning and began our journey in Avignon, the intense destination focus experienced in the hours we had been away made both appear a bit different; perhaps as were we.