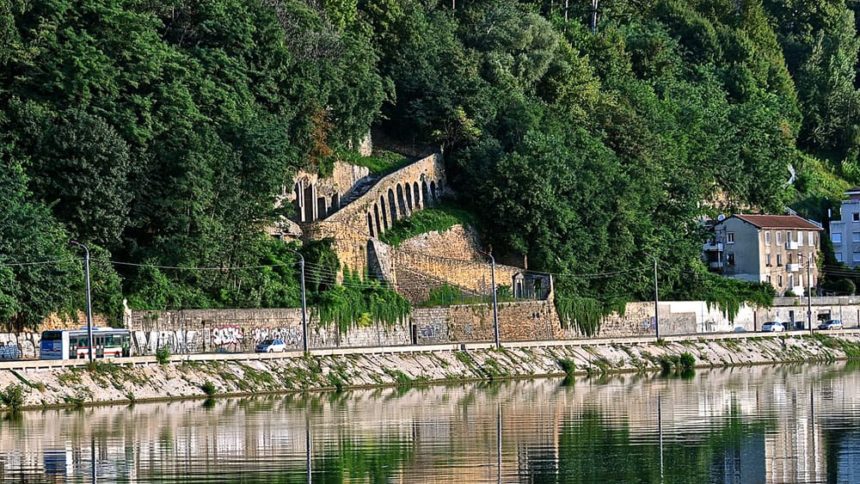 Experience France In Comfort: Vikings Come Prepared
Preparing for an 8-day sailing through Southern France with Viking River Cruises, we  started early with over a month to go until our summer adventure began.  The idea was that by spending a little time each day in focused thought about the trip (as opposed to random dreaming) we would begin with a broad base of knowledge, adding an extra measure of depth to the experience.  In other words, rather than cramming for the final on the flight over there, we would take a bite of the knowledge apple each day, resulting in a better working knowledge on the ground.  You see; Vikings come prepared.
This idea has its origins in a recommendation we have made for years to those on big ocean cruise liners: memorize the deck plans. With big ships, there many on board features. Walking on to the big ship with a good working knowledge of where venues are located can actually add a good half day of quality time, otherwise spent bumping into walls and getting lost.  On a river cruise that pre-cruise learning focus needed to be directed to where the river cruise experience gets its magic: at the destinations visited along the way.
After sailing as Vikings on a stretch of the Rhine river on multiple times, learning more about what we experienced on each voyage, the logic behind a focused learning plan seemed solid.
Early on in our experience with Viking River Cruises, Chairman Torstein Hagan said "a river cruise is a thinking man's cruise."  In advance of sailing, we took that thought a bit further, diving in deep on the thinking element.
To start, we gathered resources for our daily pre-cruise orientation and began on the Viking River Cruises web site.  At the Prepare For Your Trip page, a link to Recommended Reading took us to a partner site that featured media custom-selected for the Portraits of Southern France itinerary.  Bundled together were four resources that looked to have in-depth information about the places we will visit and Southern France in general.  In practical application, they did.
Bundled as a package,  the $69 charge was a bargain and just what we need to supplement other preparation efforts.  Ordered early, these supplemental materials arrived in advance of what Viking sends about 3 weeks before  the departure date.  At that time, we received a package containing detailed, personalized travel documents, luggage tags and other items we aimed at enabling us to experience France in comfort.   Continuing our series all about how to Experience France In Comfort, dig a little deeper into our (comfortable) accommodations aboard Viking Hermod.
On that sailing we were in a category AA Veranda Suite with these features:
Suite size: 275 sq. ft.
Hotel-style beds 79 inches x 63 inches (with optional twin-bed configuration)
Full-size veranda off the spacious living room
Floor-to-ceiling sliding glass doors, known as a French balcony, in the bedroom
Large private bathroom with shower and premium bath products
Telephone, refrigerator, safe, hair dryer & bottled water replenished daily
Bathrobe and slippers available upon request
Individual climate control
Space under bed for storing suitcases
Voltage: 220V and 110V in stateroom
Two Sony 40-inch flat-panel TVs with premium entertainment package including: BBC News, CNBC, CNN, National Geographic, TNT Series, Sky Sports, videos on demand and "View From the Bridge
I liked that this space was actually two separate rooms which allowed me to work while Lisa slept.  Here are some views of these spacious accommodations.  Sailing as Vikings, we come prepared but need to be rested for battle as well:
As  a way to Experience France In Comfort, I can't think of any better way than on a Viking Longship that often stops in the center of towns visited along the way.  One morning, we woke to this view, right outside of our window: