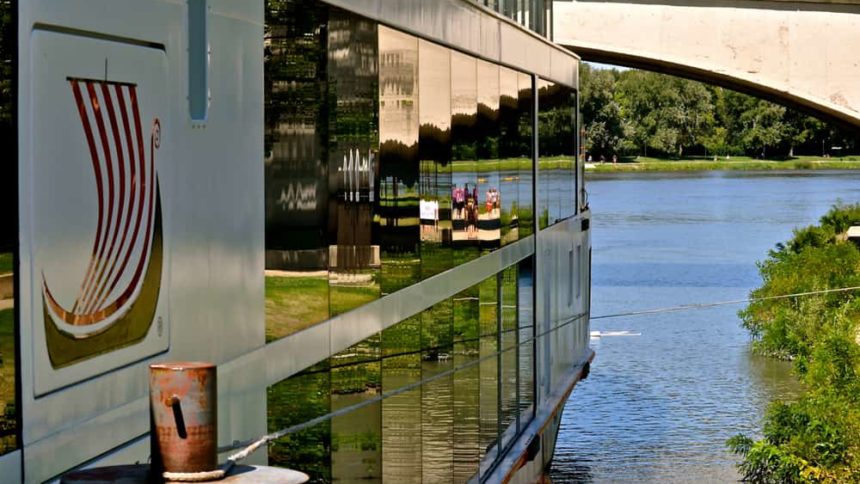 Experience France In Comfort: Preparing
Last summer, we sailed with Viking River Cruises from Avignon to Lyon, France on an 8-day river cruise.   The Portraits of Southern France itinerary took us to one of the most beautiful parts of the world, at a time of the year celebrated by a number of world-class artists in their works.   In preparation for the voyage, we went deep inside pre-cruise information and resources provided on the Viking River Cruises website.  In addition, we went a step further, opting to receive a number of suggested reading materials curated and approved by Viking.  Our thought was that being briefed with a rich background of information about the places we will would see and experience along the way should make for a more meaningful experience.  It did.  In this first of a series about how to Experience France In Comfort, we begin with a quick look at those preparation efforts and how nicely the investment of time paid off.
Already sold on the idea of buying into the experiential element of cruise travel, we walk away from most sailings feeling a bit different.
Our world is a bit bigger.
We grow a bit as people.
We get that.
Hoping to take that feeling to a new level, we studied France before our Viking River Cruise took us to that part of the world.  Our first stop on the Rhône river went a long way to defining the itinerary, themed "Portraits of Southern France".
Going Beyond The Art Appreciation Class
On the second day of our Viking Portraits journey, we sailed through the early morning arriving in Tarascon, France. Disembarking our Viking longship after breakfast a comfortable Viking motorcoach too us to Arles for a walking tour.  It was here that impressionist Vincent Van Gogh produced some of his finest works and was joined by his friend Paul Gauguin for a short time.  In 1888, Van Gogh wrote of Arles to his brother: "Nature here is extraordinarily beautiful…I can't match its beauty in my painting, but I take so much in that I can let myself go without restraint."
Our included morning tour passed right by many sites made famous by Van Gogh and included a visit to Espace van Gogh, a cultural center dedicated to his honor and the subject of some of his paintings.
It was right about here that I remembered an art history class in college decades ago, enjoyed so much that I took it twice. I can not recall many other classes that have come back to help me along the way more than that one.
A Full Day Of Cultural Immersion
After lunch on Viking Hermod, we chose an optional tour to the little village of Les Baux, famous for its beautiful location set high on a rocky spur, a castle and numerous ruins and mining of the mineral bauxite.  Of particular interest, along the way to Les Baux, we stopped at the Saint Paul de Mausole hospital near St. Remy. It was there that Van Gogh produced hundreds of paintings and drawings.
That evening, we sailed toward Avignon during dinner.
An interesting itinerary, we started in Avignon then sailed south to Tarascon to access Arles then turned around and sailed back to Avignon, arriving later that night. In the morning of the next day we left our Viking longship for an included walking tour of Avignon after breakfast.  In a way, we actually got two shots at Avignon, once when arriving "over there" and then a couple days later, after visiting Arles.  It made for a totally relaxing way to see France and truly enjoy being immersed in the destinations seen along the way.
In advance of sailing, we took another look at Van Gogh's work and found a resource that compared several paintings side by side with actual photos of the area we would be visiting.  Below are some of those comparisons, along with images we captured along the way
Do I think our study in advance of sailing paid off?  Absolutely.  In addition to having a greater appreciation for what we were seeing, there was a bonus benefit too.  Being familiar with this part of the world removed a veil of uncertainty and surprise that often dominates the experience when visiting a new place.  In a way, it was as though we had been there before and were returning to familiar ground.  We felt more comfortable, reassured that our decision to visit France was a wise one not only by the layer of familiarity applied by doing this with Viking, but by our own actions.  This was the first place on that trip when Lisa said, quite to my surprise "I could live here", a sentiment that would be repeated a number of times on our journey.
Join us as we continue this Experience France In Comfort series.  Up next, we'll take a detailed look at the preparation mentioned above; an effort that contributed greatly to our appreciation of France and the places we visited via Viking Longship.
Photo Gallery images courtesy – The Van Gogh Gallery – A great source for information about the celebrated artist
Chris is not a paid spokesperson or brand ambassador.   Not compensated by cruise lines, what you read here are his observations, thoughts and interpretations, biased only by a positive outlook and appreciation for what cruise vacations have to offer travelers.