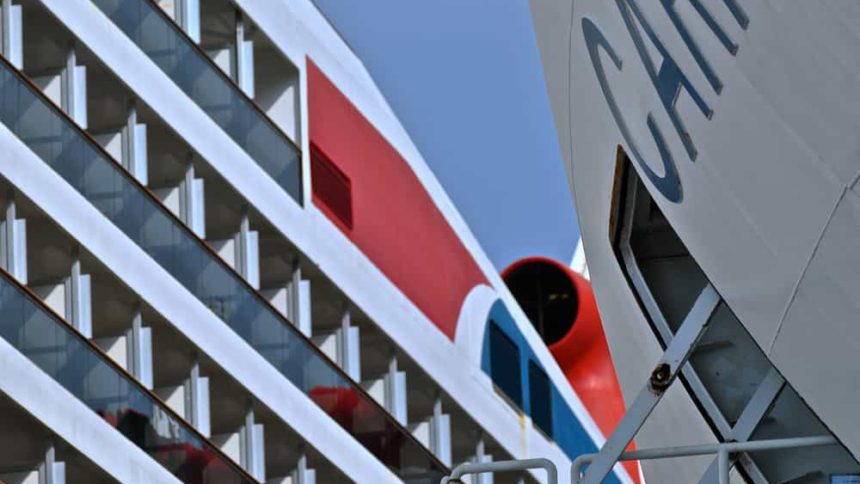 Carnival Ship Swap Brings Destination Focus, Variety
Not long ago, we sailed from Galveston to celebrate the arrival of Carnival Freedom, kicked off with a special CarnivalLIVE performance by Martina McBride.  A new offering by Carnival Cruise Line from the Texas port, adding Carnival Freedom made for a total of three ships sailing from Galveston, more than any other cruise line.  Now, Carnival is increasing its capacity in New Orleans too as part of a Carnival ship swap that results in an interesting focus on destinations.
It's all part of a move that should make Carnival Corporation shareholders, many of which sail the line and enjoy exclusive benefits, quite happy.  Leveraging the mobility of their assets, the move to increase capacity in New Orleans involves multiple ship moves.  To make sense of it all, we have to back up a step.
In Terms Of Capacity
In New Orleans, that means a 34 percent expansion in capacity on its four- and five-day short cruise program.   In Jacksonville, the Elation/Fascination swap is an even trade in capacity, both are nearly identical ships. In Galveston, Carnival Liberty replacing Carnival Triumph brings a slightly bigger ship.  Carnival Fascination's move to San Juan brings the largest gain in capacity sailing from a port that visits more places, not burning up time at sea sailing from and back to continental U.S. ports.
Far More Important: In Terms Of Destinations
New Orleans
FunShip 2.0-infused Carnival Triumph will shift New Orleans to launch year-round four- and five-day cruises to Mexico beginning April 4, 2016.
Four-day cruises characterized as "Long Weekends" depart Thursdays and call at Cozumel.
Five-day cruises depart Mondays and Saturdays and visit Cozumel and Progreso.
Of particular interest to those focused on destinations, each includes the opportunity to visit centuries-old Mayan ruins including Chichen Itza, one of the New Seven Wonders of the World.  Tired of sailing to the same old places in the Caribbean?  Get off the beach and go see something amazing.  These places have been there all along but I waited a decade to see Chichen Itza, choosing umbrella drinks and sandy beaches over world class destination immersion, right in our back yard.
Also of interest, Carnival Triumph features more than 500 balcony cabins.  Exiting Fantasy-class Carnival Elation had a 28, annoyingly driving a high price for the valuable real estate.
Carnival Triumph will also offer a special three-day cruise round-trip from New Orleans April 8-11, 2016.
In Jacksonville
When Carnival Elation takes over for Carnival Fascination on April 23, 2016 the move will bring a newer ship to this highly attractive cruise program.  Carnival remains the only cruise line operating year-round from Jaxport.
Four-day cruises depart Thursdays and visit (now something to see) Freeport and Nassau in the Bahamas
Five-day voyages depart Mondays and Thursdays and visit (arguably the best) private Bahamian island of Half Moon Cay and Nassau.
Actually, if there is a slap in anyone's face in all of this, it's here.  Departing Carnival Fascination is an upgraded Fantasy class ship that has had additional balconies added.  While New Orleans is excited about replacing Elation with comparatively balcony-rich Triumph, the flip side of the move has Jacksonville coming up short in the same category.  On the other hand, Carnival Elation out of New Orleans has historically been priced lower than all other ships in the fleet, largely for this very reason.  If that holds, the price of sailing from Jacksonville could go down, making the rather iffy port more attractive.
In San Juan
Carnival Fascination's move to San Juan to operate year-round seven-day southern Caribbean cruises beginning April 24, 2016 is the destination win out of all this.  Yes, those based in the continental United States or elsewhere will have to fly to get to the embarkation port, but the gain in ports of call is tremendous.
St. Thomas and St Maarten are common on many cruise itineraries from a number of lines.  Not so common Barbados, St. Lucia and St. Kitts will be included, squarely addressing the concerns of those who want more in the way of destinations.  In addition to some of the world's best beaches, these tropical seaside destinations are known for their exceptional snorkeling, scuba diving and water sports.
Extra Bonus Sailings
In addition to the positive gains brought by all of the above, these moves position Carnival to offer some other, really unique sailings.
11-Days From New Orleans- An 11-day cruise will depart New Orleans

April 2

and arrive in San Juan

April 13, 2016

, with port calls at Aruba, Curacao, Grenada, Barbados, Antigua, and St. Thomas, while
10-Days From San Juan- 

A 10-day cruise will sail from San Juan to Jacksonville

April 13-23, 2016

, featuring Barbados, Grenada, Tobago, St. Lucia, St. Kitts and St. Thomas.

Fascination Repositioning Cruise– 

Sure to be a bargain, Carnival Fascination's repositioning will bring a special one way, six-day cruise departing Jacksonville April 18 and arriving in San Juan

April 24, 2016

.  Featured ports on this one-time voyage will include St. Thomas, St. Kitts and St. Maarten.
Not a fan of destinations other than a walk on the beach, umbrella drink in hand? That's also available on every one of these.
Related Information
Port of Galveston
Port of Jacksonville
Chris is not a paid spokesperson or brand ambassador.   Not compensated by cruise lines, what you read here are his observations, thoughts and interpretations, biased only by a positive outlook and appreciation for what cruise vacations have to offer travelers.