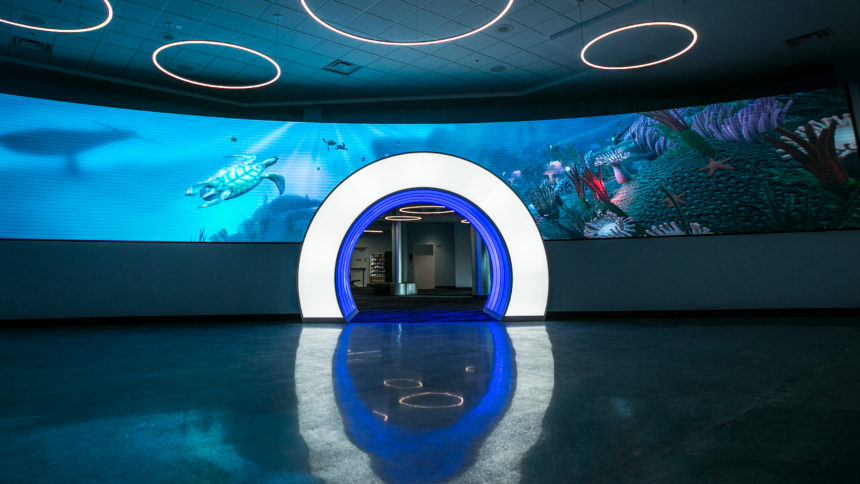 Everglades Cruise Terminal Overhaul Promises Personal Embarkation Experience
Carnival Corporation has completed a multi-million-dollar redesign and upgrade of Cruise Terminal 2 at Port Everglades in Fort Lauderdale. Tagged for use by the company's Princess Cruises brand, the upgraded terminal now features a more streamlined departure design, interactive experiences, movie theater and more comfortable pre-boarding areas transforming guests' experience as they prepare to depart for their cruise vacation.
When our guests arrive at the terminal excited about their cruise, that's a great opportunity for us to begin immersing them in a more personalized and hassle-free vacation experience – John Padgett, Carnival Corporation Chief Experience And Innovation Officer
The cruise terminal overhaul includes the addition of Carnival Corporation's xIoT (Experiential Internet of Things) network, activated by Ocean Medallion technology. As a result, guests sailing on Princess Cruises Medallion Class ships should see expedited boarding and a more personalized arrival experience as soon as they enter the terminal.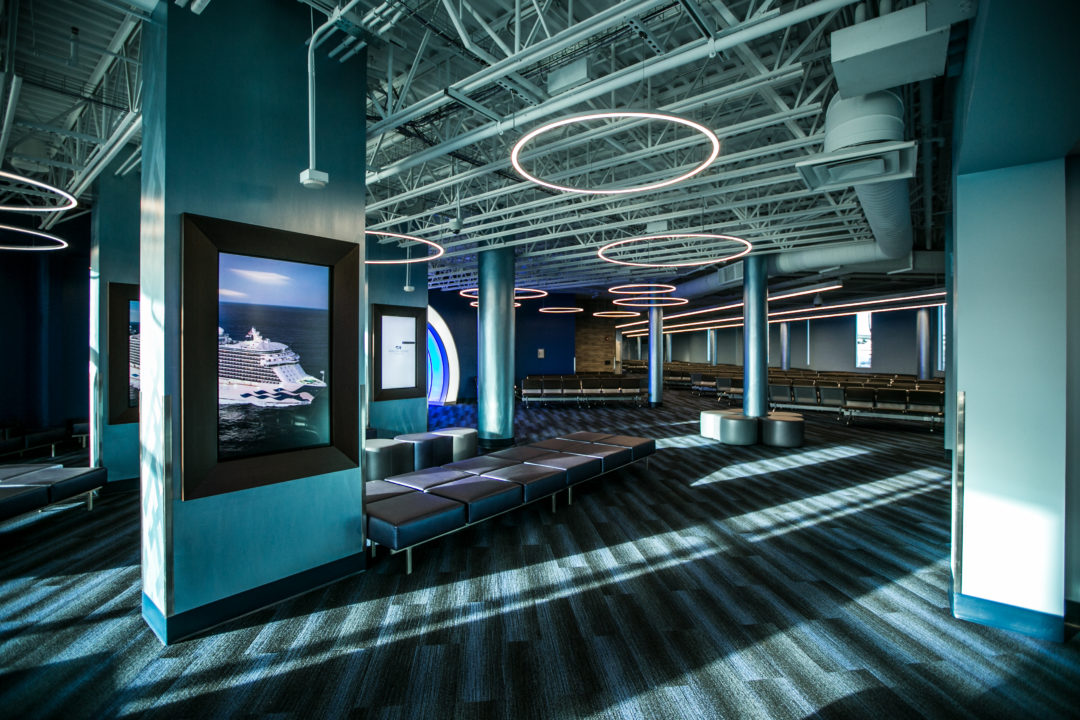 Ocean Tagalong™
That pre-boarding interaction includes connecting with their Ocean Tagalong™ on a gigantic LED screen that surrounds the Ocean Portal area where guests enter after clearing the security and check-in area. Ocean Tagalongs are digital companions that guests create and personalize using the SocialOcean™ app – available for download through the Apple App Store and GooglePlay. Guests can select from among three sea creatures (Sea Turtle, Seahorse or Butterfly Fish) that reflect their personality or mood. Guests' Ocean Tagalongs take center stage on the Ocean Portal screen in the heart of the terminal as the avatars of guests in the immediate area appear in a vibrantly-animated ocean setting that creates an excellent photo moment.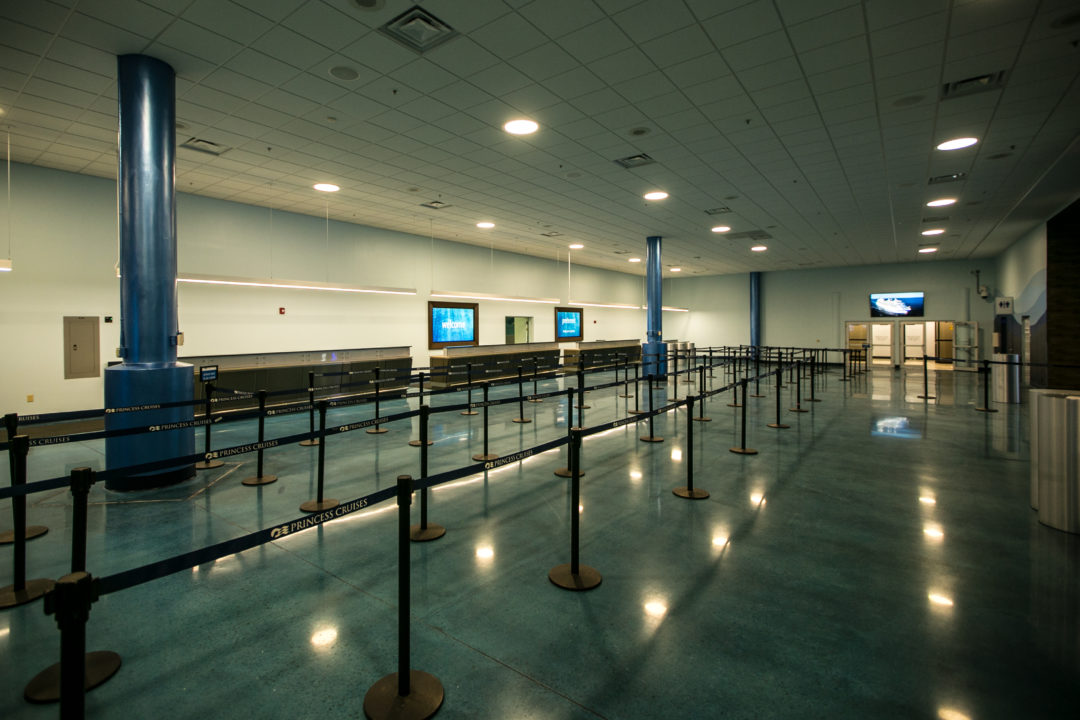 MedallionNet™
For guests wanting to stay connected prior to boarding their cruise, Terminal 2 now features Carnival Corporation's new MedallionNet™, a game-changing connectivity service that delivers the best Wi-Fi experience in the cruise industry. MedallionNet provides cruise guests in the terminal and onboard Medallion Class ships with easy-to-access Wi-Fi that features exceptional speeds and bandwidth, pervasive stateroom signal strength and unprecedented service consistency.

PlayOcean Everywhere™
That unprecedented connectivity also lets guests enjoy the company's portfolio of original mobile games before and after boarding. PlayOcean Everywhere™ features four social casino games that can be played anywhere at any time with virtual currency, in addition to in-app purchases to boost gameplay for even more fun.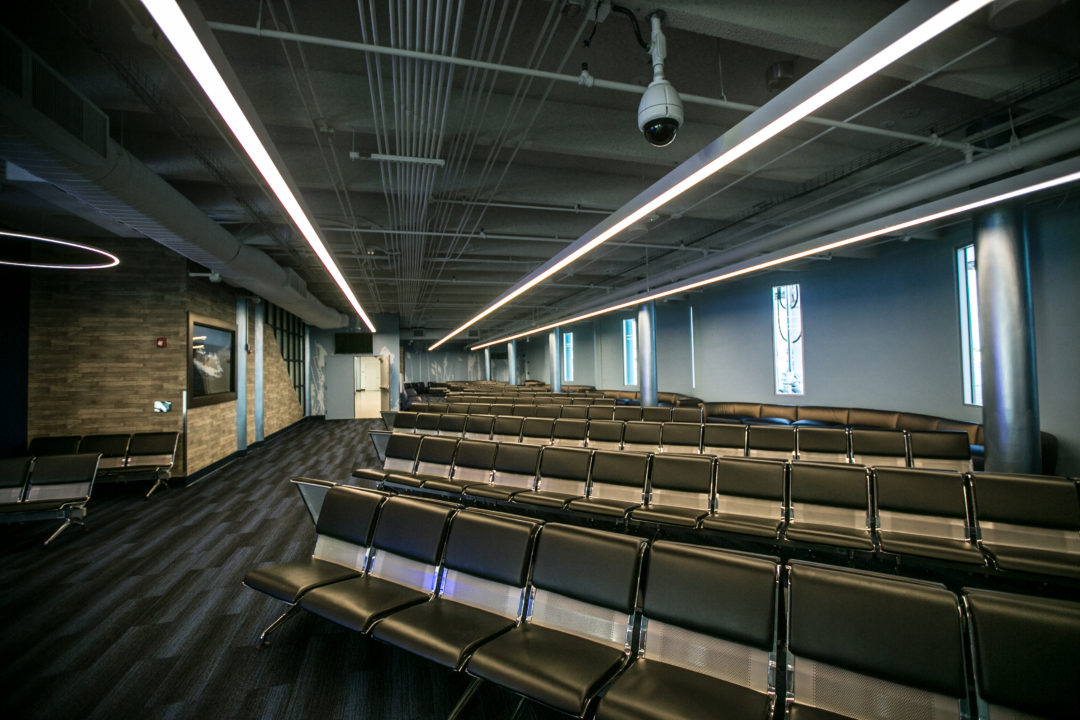 OceanView Theater
On the first floor, guests also can relax in the OceanView Theater – a comfortable cinema that features the award-winning originally produced Ocean Original travel series that transports viewers to new and exotic places introduces them to extraordinary people who live there and provides inspiration for near and far ocean travel.
Regal Princess will be the first ship to depart from the newly redesigned terminal, as she begins a series of preview cruises introducing Ocean Medallion Vacations.
LEARN MORE about Ocean Medallion