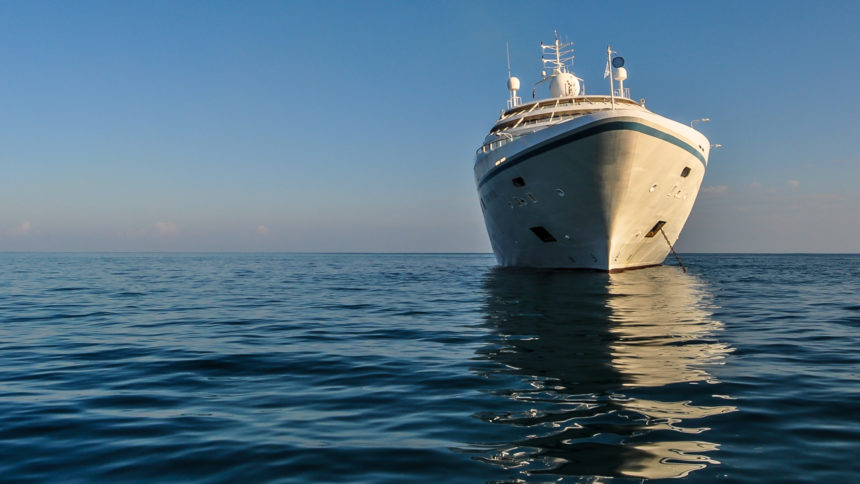 Energized And Enabled Windstar Spotlights Locavore Fare Multiple Ways
Windstar Cruises culinary mission continues to evolve in its own unique way:
Fact:
Windstar yachts, tiny compared to mega-sized ships, are some of the most intimate of luxury travel options.
Nice to know but old news and a fact that, in and of itself, would not propel the six-ship fleet of small sailing and all-suite ships into the future.  Today, luxury cruise travelers have more options than ever. Abundant luxury small ship experiences are available but nearly all on larger ships.  Still, while small-er ship cruising is becoming a more popular option than ever before, new builds are larger still; taking a cue from the business model of big ship cruising. Windstar needed to remain and cultivate being different while staying true to a legacy that dates back through multiple ownerships over decades..which is a lot like solving a rubrics cube with your feet.  A monumental task…or a series of smart decisions that make sense to everyone involved.  Yes, that should work.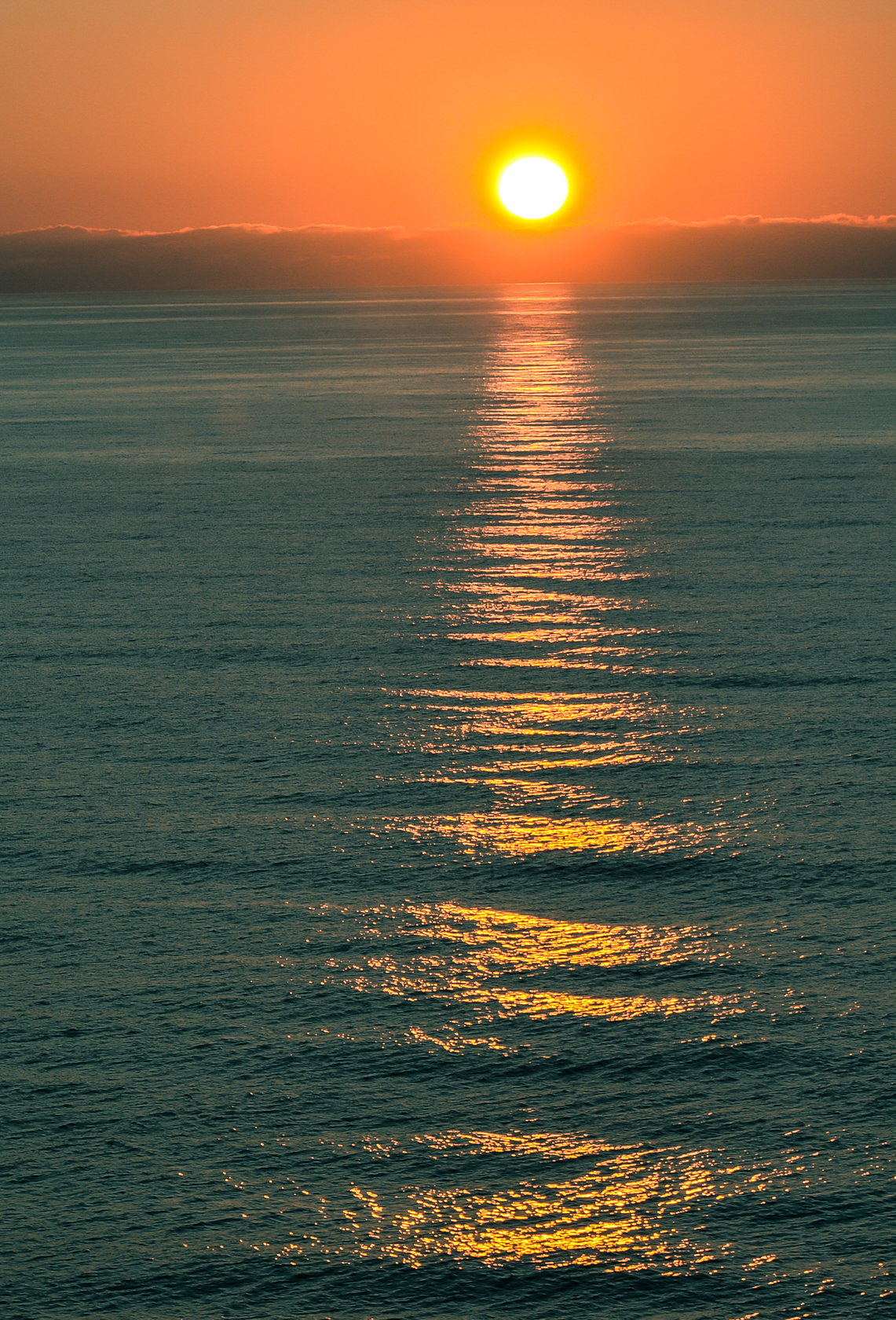 To stand out in the marketplace, Windstar Cruises sailed off in a different direction, even for a cruise line known for being 180° From Ordinary. New leadership brought a variety of interesting perspectives and decades of experience, energized and enabled to build on existing brand strong points.  On the first Windstar President's Cruise, we noted:
"This could have easily been the story of a cruise line that sailed aimlessly through time.   The reason for surviving at all: the will of hearty past guests and hardcore staff members who would not give up.   Indeed concern of both groups are an obvious top priority of new President John Delaney. "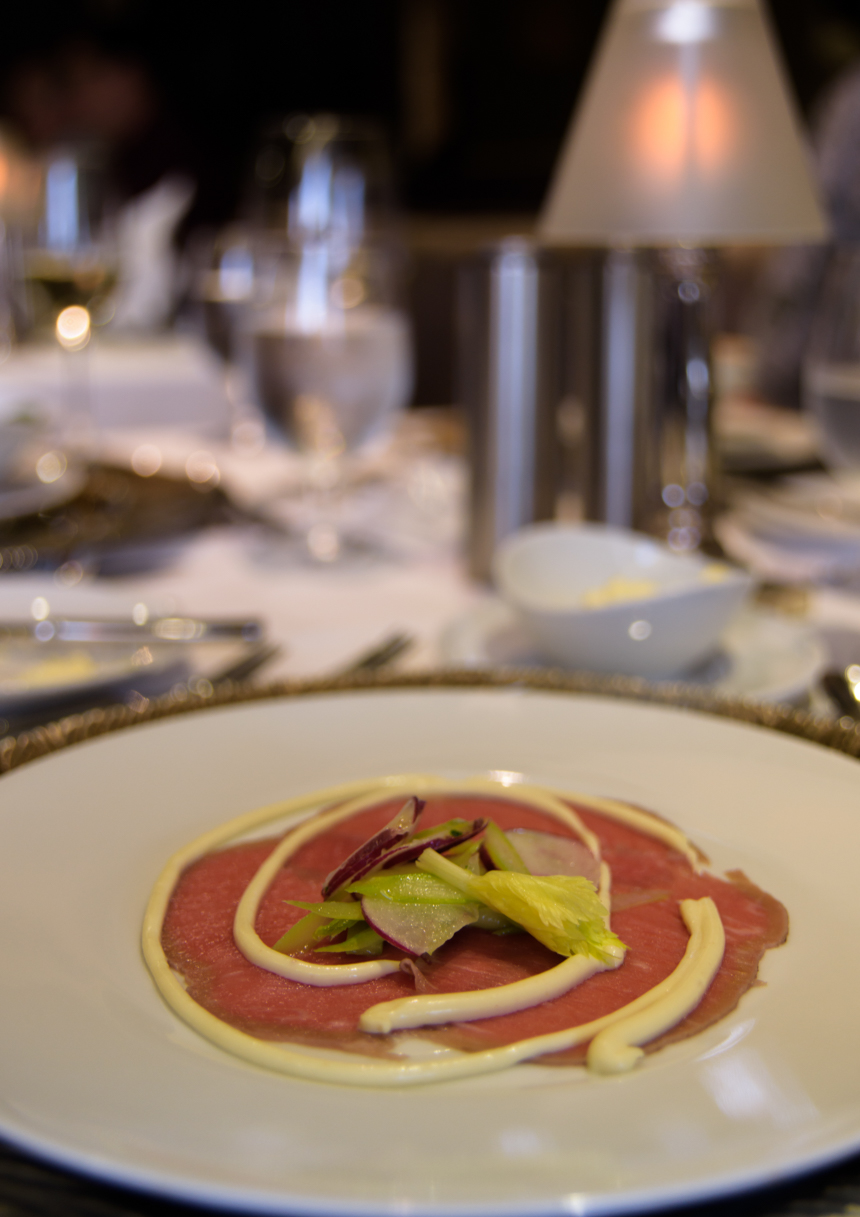 At the time, that thought was an impression of what might be possible based on what I experienced while sailing. Existing loyalty club members and long-time crew onboard, it was time to innovate with vision, a concept which is often easier to talk about than actually do.  Now we enter the world of reality to see good intentions resolve on tabletops. The quality and consistency of what hits those tabletops is one area of particular interest to Windstar.  Again the size of Windstar ships makes them the right tool for the job in dining as well.  In the galley, they can do things for 200 people that simply can not be done for 2000.
Frankly, my mom could cook for 200 people and get the job done though.  Still, there are far better choices that can deliver the product and keep the intimacy of dinner at mom's house or that of a friend.  By day two on a Windstar cruise, it's like that.
In addition to being a huge win for passengers (that shines a brilliant light on fresh bakery products at a time when bread baskets often sit untouched in other settings. just sayin' – personal observation), there's more.
Delaney's dream for Windstar focused new energy, resources, and talent; enabling the entire organization to be more than it ever dreamed.  Now, the result of that direction is taking form,  building into the Windstar experience one of the most important parts to most luxury travelers: the local connection.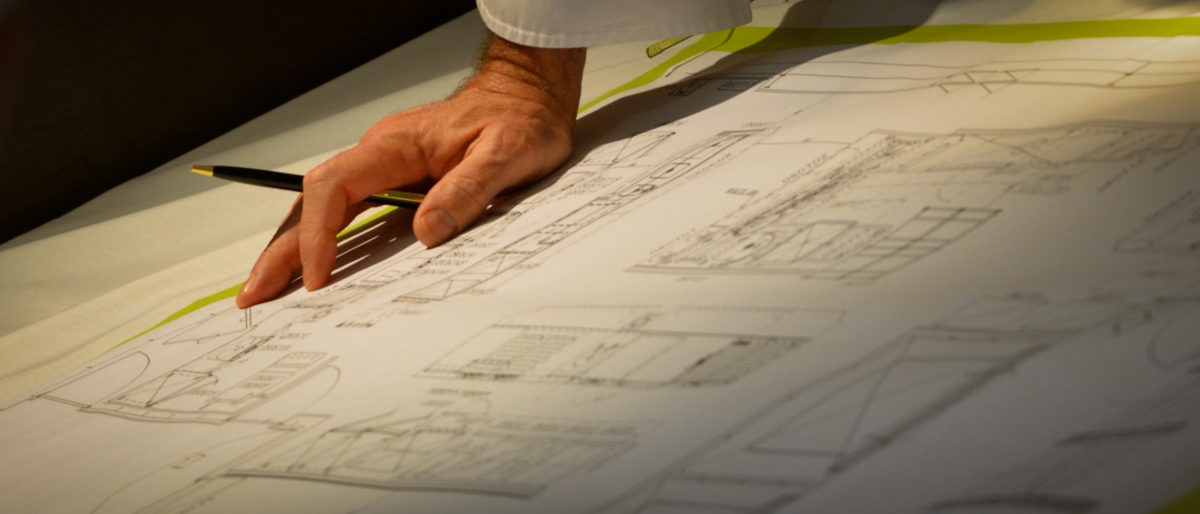 Leave It All On The Table
Windstar Cruises seamless infusion of new destination-inspired locavore fare is fueled by chefs passionate about their craft. Their intuitive creations that promised to enhance and elevate guest dining are on the menu now.
James Beard Foundation Partnership In Action
Unique to Windstar is a partnership with the James Beard Foundation that extends far beyond an onboard lecture by a culinary icon or even a trip to the market to shop with chefs. Windstar cruise travelers can do that too.  That's not what this is about.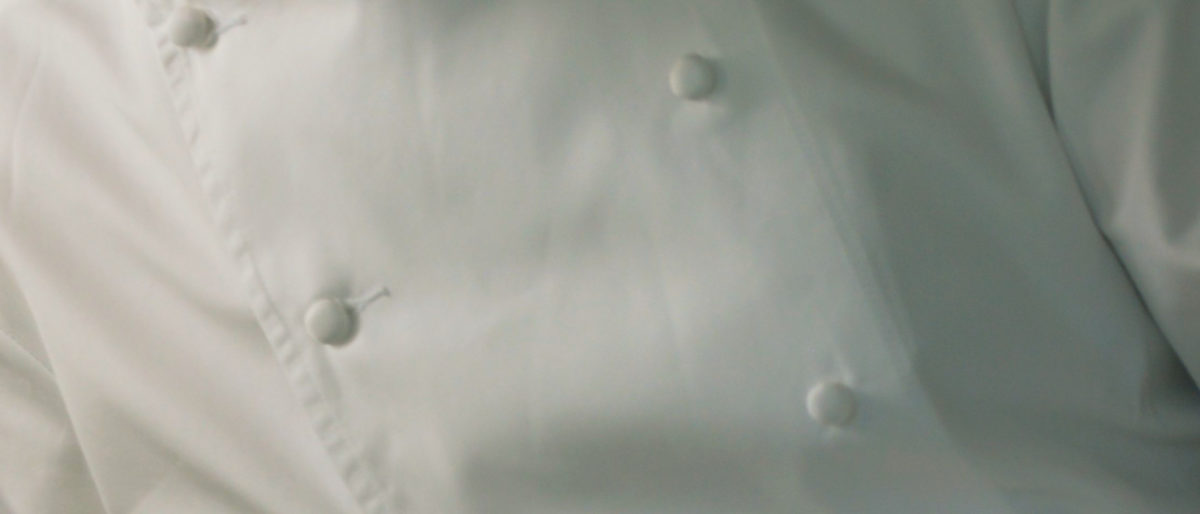 Simply put: Here we begin to see what an energized Windstar organization can actually produce.
"…we have an entire arsenal of chefs who give us the ability to focus on regional cuisine that's aligned with each chef's specialty, " – John Delaney, Windstar President.
In the process of taking small ship cruising in a different direction that arsenal includes a diverse group of culinary professionals.
"At Windstar we believe it takes talent to create talent."- Chris Prelog, Windstar Vice President of Operations
And talent they found for newly energized and enabled Windstar Cruises.  Let's take a look: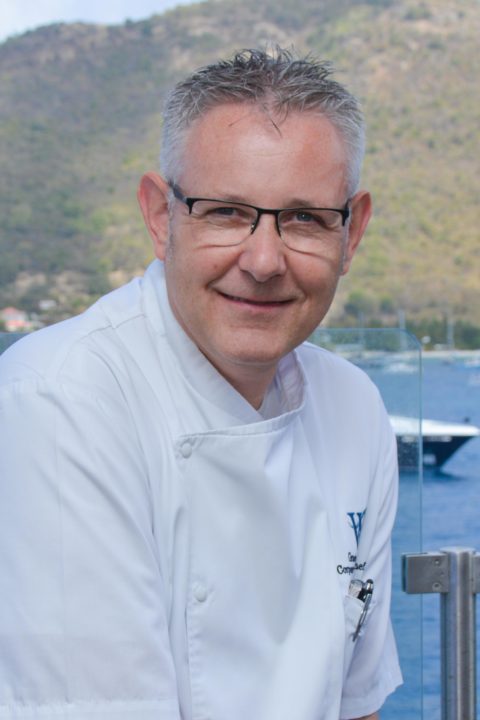 Windstar Executive Chef Graeme Cockburn
Windstar Executive Chef Graeme Cockburn has links to top-shelf travel brands like Glen Eagles Hotel and Royal Scotsman train, London's exclusive Boodles club, and the Pompadour Restaurant Edinburgh.
Recruited by the venerable Cunard line to introduce the Queen Mary II as well as Princess Cruises, and Seabourn. The celebrated chef trained with Michelin-awarded chefs Michel Guerard and Michel Roux.
Featured on board the Windstar, a Culinary Collection of eight themed sailings, all with their own interesting chef. While sailing to amazing places around the planet, Windstar passengers will have a chance to interact and taste creations from James Beard award-winning and nominated chefs. Guest chefs will host an exclusive cooking demonstration on board then serve up a nightly signature item each ship's main dining room.  The reality of this program is that interaction between chefs and guests, culinary demonstrations and more again tap the small size of Windstar ships to bring more quality time ashore or onboard.

We will see the result of these efforts firsthand in January on the next Windstar President's Cruise, an engaging 14-night voyage from Singapore to Hong Kong.  That sailing, titled The Best Of The Philippines and Borneo features another string in the energized Windstar bow: the crew.
A wonderful example of what another organization might call thinking outside of the box has Windstar crew from the Philippines as local guides at the place they know best.  Personally?  I think that might be just about as authentic as going to Disney World with a Disney cast member who works there.  You have not been to Disney World until that happens.
Being shown the Philippines by crew from there?  What a wonderful idea that fits in the "Why didn't someone think of this before?" file.  Huge win for both passengers and crew.  There will be none of this (most often imagined) feeling sorry for the crew that is so far from home. Not on this one by golly: they're going home and taking you with them. Still, this is not where an energized and enabled Windstar stops.
Seeing the Philippines with crew is a great idea but how about if we get to know them first?  Six days of the itinerary are in the Philippines, after five full days on 212-passenger Star Legend. The critical element of this experience that is locked in with this itinerary detail: we want to go ashore with friends showing us their home.  At that point, we're truly breaking bonus destination immersion ground. I smell gold here. Maybe rubies and diamonds.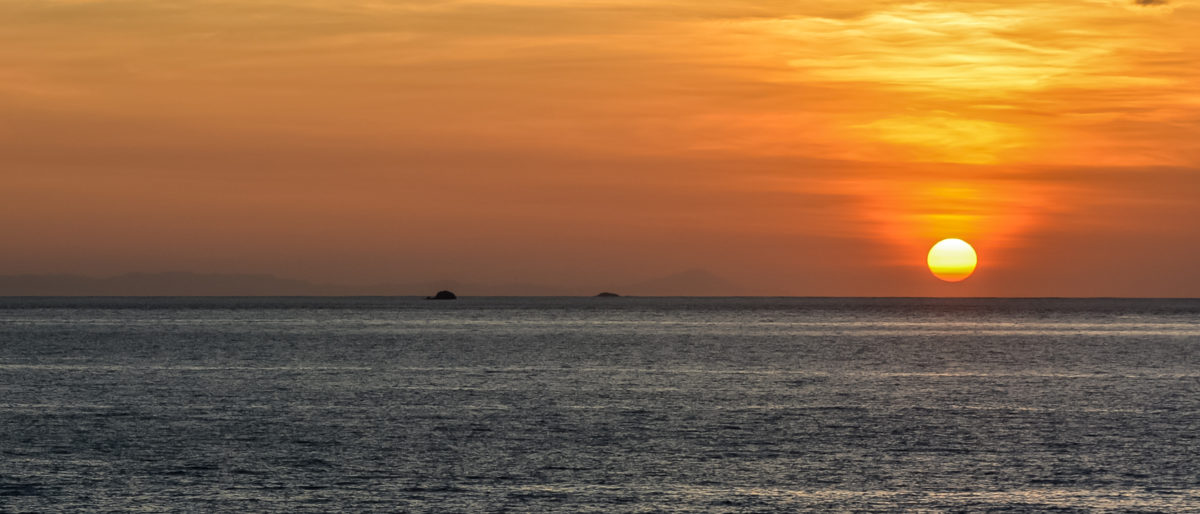 Fans of sunsets and sunrises at sea know there is a point at which both look remarkably similar.  Such seemed to be a realization for Windstar Cruises, not long ago on a course more suited for riding off into the sunset. New energy introduced systemwide promised a positive outlook for a new day ahead.  Now, we're seeing the next chapter in the evolution of Windstar Cruises as those promises become reality.  Correction: Make that as similar to reality as they choose to create and still be truly 180° from ordinary.  Because that's just how Windstar rolls.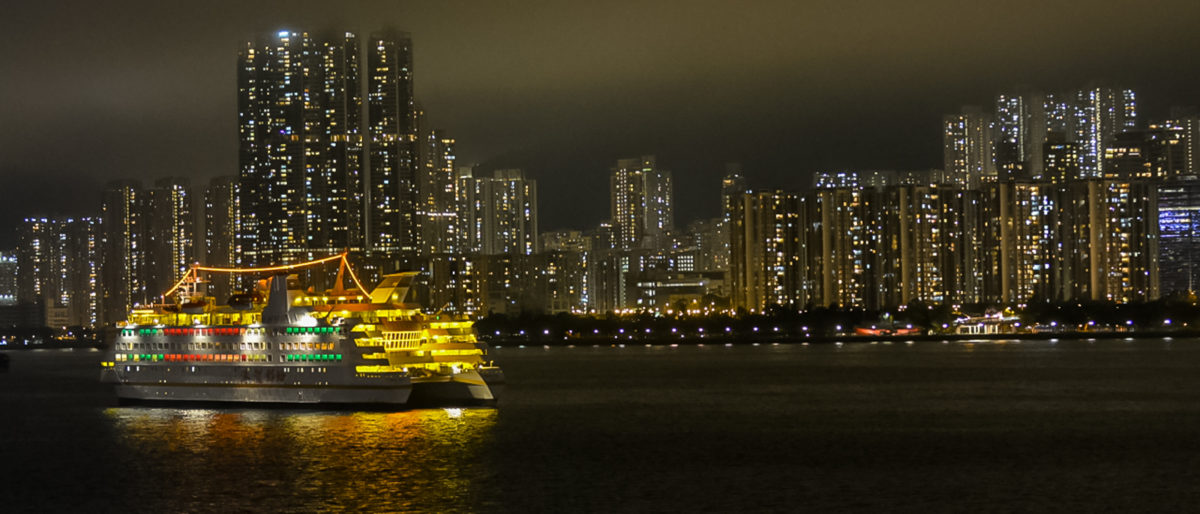 Coming Up-
With a January Windstar sailing from Singapore to Hong Kong on the books, we have the opportunity to take a fresh and detailed look at a number of topics.  We'll start with Windstar's current focus as word spreads about something wonderful that one usually has to experience to understand.  #CruiseUnexpected is the tag and unexpected delights encountered on a Windstar Cruise is the topic, next.