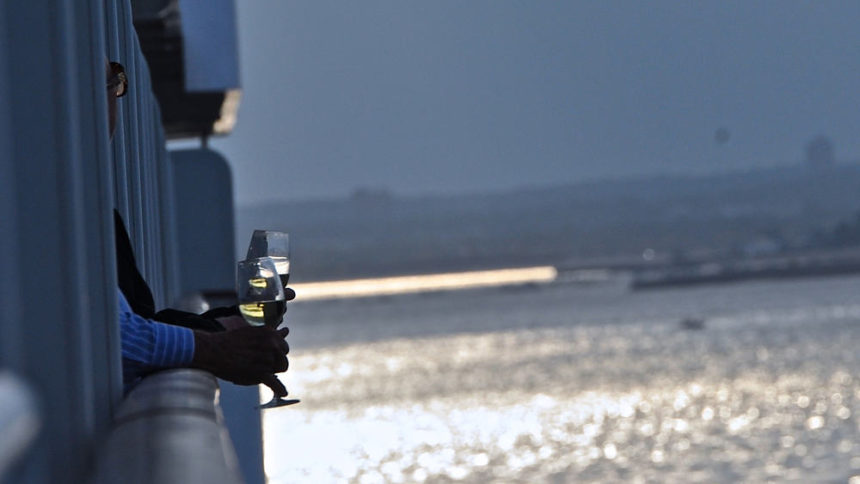 Dream For Crystal Cruises Brings New Ship, Owner, Promise
Crystal Cruises has been a two-ship cruise line for quite some time.  Considered an ultra-luxury cruise experience, Crystal Serenity and Crystal Symphony have offered upscale travelers services and accommodations consistent the best at sea, if not on land. Now, it looks like the Crystal experience has gained enough momentum to warrant building a third ship, promising to exceed all current and forthcoming luxury offerings on the planet.
Being sold to a new owner, a more than half $billion cash infusion will position the line nicely toward the future and move the line one step closer to the dream for Crystal Cruises sought by new President and COO Edie Rodriguez,
The New Promise
Rodriguez, a former driving force with Azamara Club Cruises, confirmed details of her dream for Crystal Cruises, promising "more itinerary options, accommodation choices and exceptional vacation experiences, as we continue to position Crystal as the innovative leader in global luxury cruising."   It's a dream for Crystal Cruises that Rodriguez has had since her tenure began less than two years ago, brought to fruition at a rather rapid pace.
The New Owner
Interestingly, current owner Nippon Yusen Kabushiki Kaisha (NYK) is one of the largest and most successful shipping companies in the world, operating nearly 900 ships.  New owner GHK is part of the Genting Group, a global hospitality and leisure company that wholly owns Asia's leading cruise line, Star Cruises, and is a major shareholder of Norwegian Cruise Line.
The New Ship
Good news for Crystal fans and those tempted to sail with the luxury cruise line, based on their reputation for quality, came from Tan Sri Lim Kok Thay, Chairman, CEO and Acting President of GHK.
"The current management team and crew will continue to lead Crystal Cruises. Genting will provide financial resources and proven expertise in innovative ship design to build a new ship that will set the highest standard in luxury cruise ships.," said Thay, adding "This new ship, together with Crystal's legendary six-star service, will reinforce Crystal Cruises' reputation as the world's leading luxury cruise line for decades to come."
The Crystal Experience
We were impressed with Crystal Cruises on a 10-day Fall foliage sailing with Crystal Cruises, going from Boston, Massachusetts to Quebec City in Canada.  This is a line that deserves to expand, at a reasonable pace that will protect their high standards and not stretch their resources too thin.  I cringe a bit reading that their experience will "exceed all current and on-order luxury offerings in the global cruise industry", which sets the bar rather high, not only for their new ship but for the existing fleet as well. Still, as luxury cruise offerings continue to expand, that's one great talking point
See more of our Crystal Cruises experience in Porthole Cruise Magazine and these posts, made live during our epic voyage:
Crystal Cruises Facebook Photo Albums: