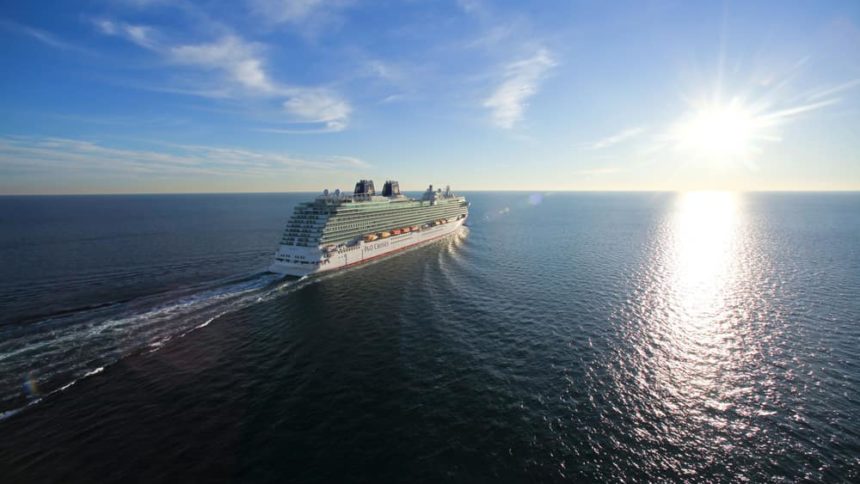 Britannia To Get Rare, Royal Launch
P&O Cruises has a fleet of seven ships offering a cruising experience tailored to British tastes.   The P&O cruise experience combines genuine service, a sense of occasion and attention to detail, ensuring passengers have the holiday of a lifetime, every time.  Steeped in tradition it comes as no surprise that when Britannia, the largest ship ever built for the British cruise market, will be named by Her Majesty The Queen, accompanied by His Royal Highness The Duke of Edinburgh in a Southampton ceremony on Tuesday March 10, 2015.
"We are honoured and proud that Her Majesty will name Britannia almost 20 years after she named the P&O Cruises ship Oriana," said Carnival UK chairman David Dingle of the third ship to be named Britannia in P&O's history.
The first Britannia entered service in 1835 , the second in 1887; both were tiny compared to the latest rendition.
Special features of the new Britannia include
The Cookery Club, a 24 person state-of-the-art cookery school developed in association with James Martin
A Three-Tier Feature Atrium with Eric Lanlard patisserie, a charcuterie and gelateria as well as spectacular Star Burst sculpture
Sindhu Restaurant by Atul Kochhar and Olly Smith's The Glass House
Gala Menus created by Marco Pierre White
The Limelight Club, a combined entertainment and dining venue in the great tradition of the supper club.
"Britannia, a ship for the nation, will be the embodiment of contemporary Britain," added Dingle, "and with her Union Jack livery she will fly the flag for Britain across the Globe."
P&O Cruises will also uphold its celebration of all things British by selecting sparkling wine from the Wiston Estate Winery in Sussex for the bottle smash moment at the naming ceremony.
Here's more about this new ship