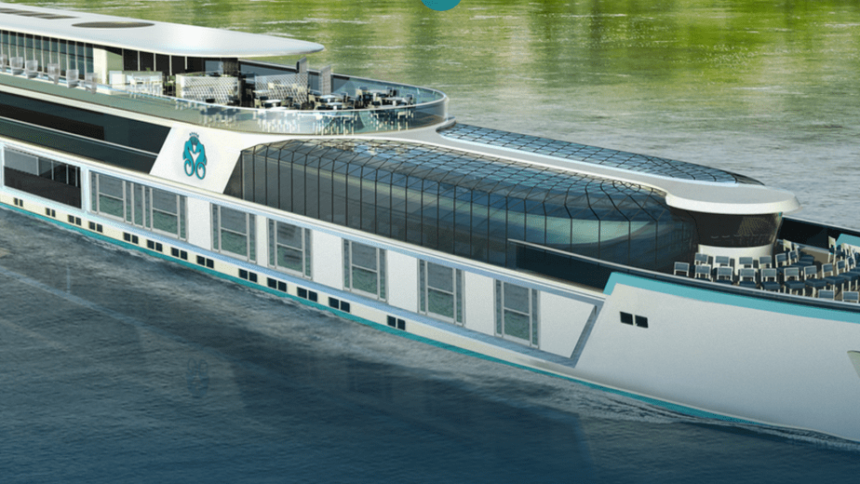 Crystal River Yacht Options Detailed Through 2018.
Crystal Cruises' historic expansion includes a yacht product, private jet tours and selling 144 multi-million dollar residences aboard three new build cruise ships.  Of particular interest here, Crystal River Cruises are now open for sale.
Crystal River Cruises is promoting "a front-row seat to renowned cities and scenic landscapes aboard the most spacious, state-of-the-art, all-suite river yachts, and Crystal's legendary six-star service and unrivaled all-inclusive amenities are perfectly paired with the nuanced luxuries of river cruising."
Designed to incorporate the hallmarks of the Crystal Experience (exceptional service, space, quality and choices) remodeled Crystal Mozart™ sails in 2016 on the River Danube and Rhine River is indeed breathtaking. Cruise the scenic Wachau Valley, an Austrian wonderland and UNESCO World Heritage Site of terraced vineyards and picturesque castle towns.
Four New Crystal River Yachts
In 2017, four new luxury river yachts will explore Europe on itineraries that showcase the intimate cultural, geographical and historical treasures of each destination you visit. From the Danube and Wachau Valley to the quaint cobblestone streets of Rouen…from classic Rhine voyages to beautiful Bordeaux, the panoramic rivers of Europe have never been more inviting or accessible.  Let's take a look at those river yachts and what they will be offering cruise travelers.
CRYSTAL DEBUSSY
™

A magical itinerary along the beautiful Seine River boasting four spectacular days in the City of Light to savor both its legendary Parisian cuisine and world-renowned landmarks, enhanced even further by three days in Honfleur and an overnight in Rouen. Steeped in art and history, here is a voyage of cultured sophistication.  See Itineraries Here
CRYSTAL BACH
With its castles, historic towns and terraced vineyards, so beautiful is the Upper Middle Rhine Valley the entire region is a treasured UNESCO site, notable for its breathtaking Rhine Gorge and iconic Lorelei Rock. Follow the Rhine and Moselle rivers to explore world-class cities and scenic villages in Belgium, Germany, Netherlands and Switzerland.
CRYSTAL RAVEL
From Bordeaux, cruise the Garonne and Dordogne rivers into the heart of Aquitaine to explore some of the world's most famous vineyards, home to wines with names like Saint-Émilion, Médoc and Sauternes. Witness spectacular scenery, ancient castles and gothic cathedrals on a voyage of refined elegance.
CRYSTAL MAHLER
Inspired by the dreams of Charlemagne, Crystal Mahler embarks on the grandest of voyages along Europe's mightiest rivers – the Rhine, Main and Danube. Traveling between Amsterdam and Budapest, prepare to explore the capital cities and quaint villages of Netherlands, Germany, Austria, Slovakia and Hungary.
These spectacular journeys await you aboard A Crystal River Yacht:
2016 Crystal River Cruises

Crystal River Cruises debuts with the beautiful Crystal Mozart in Summer 2016 on voyages along the scenic Danube River with visits to picturesque Vienna, mysterious Budapest, quaint Passau and many more. Book your river cruise vacation today and discover Europe in a whole new light.

2017 Crystal River Cruises

Be wined and dined aboard luxurious Crystal river yachts on voyages that sail through the Seine, Garonne, & Dordogne rivers–taking you into the heart of France's wine country. Or why not savor the fairy tale villages of Germany and the captivating Wachau Valley resplendent with castles, palaces and fortresses alike? Book now and explore Europe aboard Crystal River Cruises.

2018 Crystal River Cruises

Along waterways that have inspired painters, poets, composers and other artists, the magic of Europe continues to capture travelers of all ages—drawn to its classic and timeless splendor in this ultra-modern world. Discover the best of Europe on river voyages that include scenic Rhine River, captivating Amsterdam and alluring Basel among others.