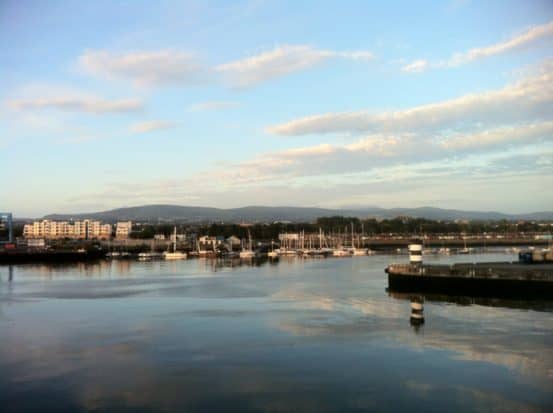 Crystal Cruises New Adventures Take Us Behind The Scenes
Crystal Cruises is known for some amazing off-ship adventures that allow guests to do everything from pilot a fighter jet to being up close and personal with Formula One Grand Prix race cars.  Now, Crystal Cruises is taking guests backstage, behind the ropes, under the hard hat, and into the luxury kitchens, homes, and cars of local European experts with six new Boutique Adventures.
"These excursions go beyond a traditional tourist experience and allow for deeper understanding of people and places that can only be gleaned from the perspectives of local, expert insiders."
These extremely limited-availability shore-side excursions are not offered by any other cruise line and will allow travelers to forge deeper, personal connections with local cultures and destinations in the UK, Spain, Italy, and Sweden.  In all, guests can choose from 15 different "Boutique Adventures" during Crystal's 2014 luxury European cruise season.
New excursions include:
Hard-hat tour of Santa Maria Cathedral, for a behind-the-scaffolding view of the 13th-century church's delicate renovation currently underway, personally guided by one of the project's architects or technical advisors. (from Bilbao, Spain)
Special, "backstage" access to Bilbao's Guggenheim Museum, whose Frank Gehry-designed architecture houses not only some of the world's greatest art, but also Michelin-starred restaurant Nerua, where guests will dine on innovative cuisine rivaling the museum's other masterpieces—and visit the kitchen to learn how it's all made. (from Santander, Spain)
Seafood Master Class at the Cliff Townhouse restaurant, with resident chef Sean Smith, who will instruct on the traditional Irish preparation of the area's most popular catches, before treating participants to a delectable three-course feast. (from Dublin, Ireland)
VIP Edinburgh Military Tattoo experience, with a multi-course dinner in Edinburgh Castle's Gatehouse, pre-and post-show champagne, and VIP seats in the "Royal Gallery" for the annual Tattoo—a a 1000+-person showcase of international military music, drums, and pageantry, concluding with a haunting tune from a lone Scottish bagpiper. (from Greenock, Scotland)
Exclusive exploration of Italian national monument Casa Cuseni in Taormina, which boasts extravagantly designed gardens and spectacular views of Mt. Etna, plus an elegant Sicilian lunch in the property's private villa (from Sicily, Italy).
Stockholm's must-see sites, vintage VIP style, first by chauffeured classic car – such as a 1938 Cadillac Fleetwood Limo – then by early 20th-century tram, though historical locales such as the Vasa Museum, enjoying traditional Swedish "Fika" (coffee and local delicacies) en route. (from Stockholm)
"Since launching last year, our guests have loved the intimate and exclusive access Boutique Adventures offer, and asked for more," says John Stoll, vice president of land programs.  " The Boutique Adventures add tremendous variety to our collection of shore experiences, affording guests diverse choices for a wide range of interests."
Other 2014 European "Boutique" experiences include private artist sessions in Corfu and Lisbon, opera in Lucca, private mass at Barcelona's Sagrada Família, a Michelin Star-level cooking class in Sorrento, and a VIP F1 party at the Monaco Grand Prix.  Fares for the half- and full-day excursions range from $109 to $2,259 per person.
In 2014, 25 Crystal cruises of seven to 14 days will sail through the Mediterranean, Northern and Western Europe and the British Isles.  Until April 30, all-inclusive "Book Now" cruise fares start at $2,640 per person.