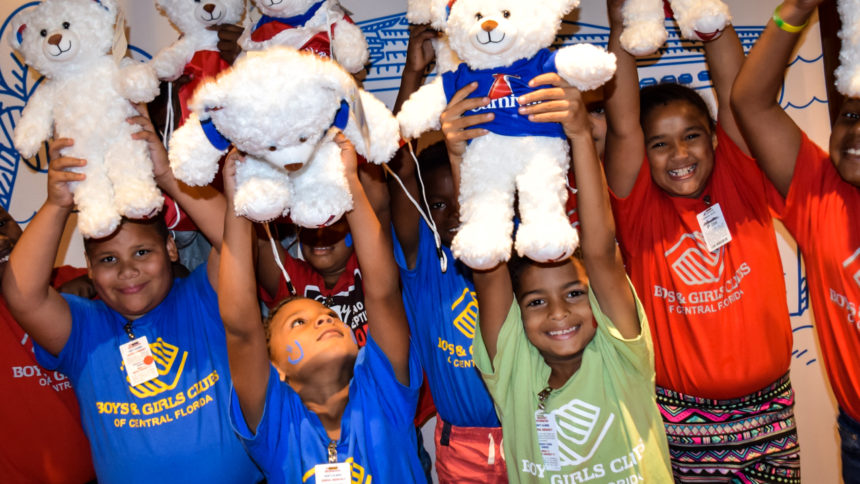 Cruise News Rodeo Roundup: Viking 5 Update, Seattle AK Win & Cuddly Bears
A collection of stories from around the world of cruise travel.
Norwegian Breakaway Sails From New Orleans
Norwegian Cruise Line announced an update to the line's 2018/2019 deployment, offering guests an exciting new opportunity to set sail from the Port of New Orleans to their dream Caribbean destinations on one of the line's newest and largest ships. After returning from her summer  2018 season in the Baltic, the 4,000 passenger Norwegian Breakaway will reposition from the Big Apple to the Big Easy for her winter 2018/19 season and cruise to the Caribbean, visiting  ports of call including Cozumel and Costa Maya, Mexico; Ocho Rios, Jamaica; George Town, Grand Cayman; Roatán, Bay Islands, Honduras; and the beautiful island destination of Harvest Caye, Belize.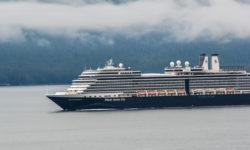 Port Of Seattle Sees Record Alaska Season
Two cruisers on Holland America Line's ms Eurodam found themselves at the center of an impromptu party this Saturday as the Port of Seattle celebrated its one-millionth passenger to pass through Seattle's cruise terminals during the 2017 season.
This is the first year the Port of Seattle reached the million-passenger milestone.  Port of Seattle Commissioner John Creighton and Holland America Line CEO Orlando Ashford greeted the couple and presented a gift basket stuffed with goodies to mark the day.
Emerald Liberté Christened
Emerald Waterways held its final christening of 2017 for the Emerald Liberté—the third in the trio of new Star Ships to launch this year—on Sunday, October 1 in Lyon, France. Australian travel industry veteran and long-standing cruise and tour director Maxine Collins took the honors as Godmother during the official ceremony.
Viking To Launch Seven More River Ships In 2019
Viking River Cruises announced it has placed an order for seven new river ships that will debut in 2019. The newbuild order includes six additional Viking Longships®, which will sail the company's most popular itineraries on the Rhine, Main and Danube Rivers, and one additional vessel, inspired by the Longships and specifically designed for Portugal's Douro River. With the addition of the new river ships, Viking will operate a fleet of 69 river vessels around the world in 2019. Also by 2019, Viking will welcome its sixth ocean ship and will become the largest small ship ocean cruise line.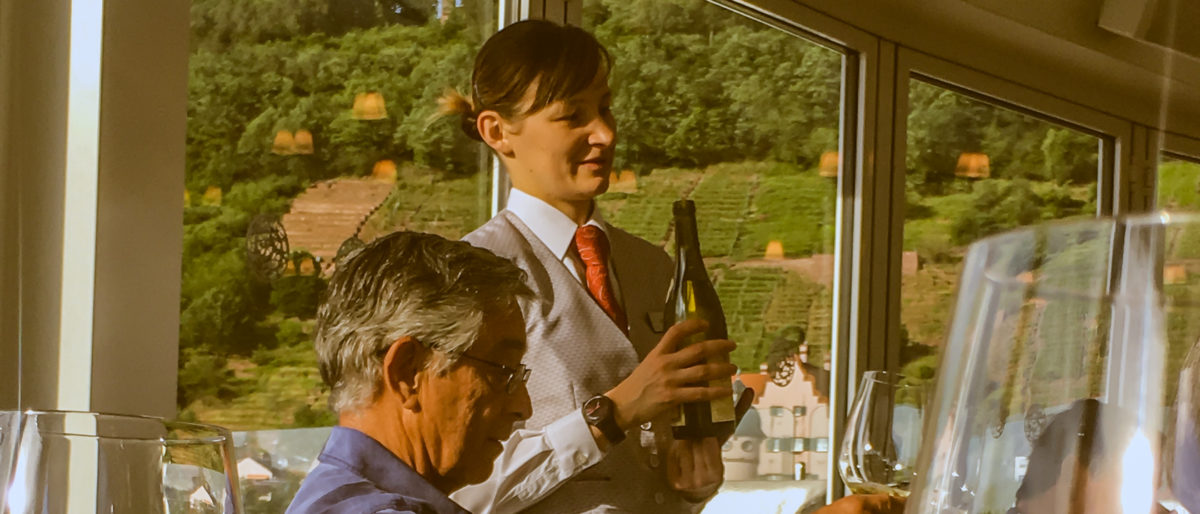 Princess World Cruise
A World Cruise with Princess Cruises is an adventure had by few —but a journey that is, simply put, incredible. Visit five continents and experience countless only-seen-from-a-cruise moments. Along the way, you'll discover corners of the globe you only dreamed of visiting… so that you can truly come back new.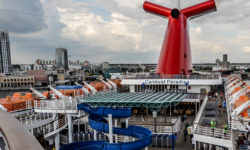 Carnival Cruise Line, Brees Dream Foundation Team Up for Fun Sweepstakes
Carnival Cruise Line – the Official Cruise Line of the New Orleans Saints – and the Brees Dream Foundation have teamed up for Fun sweepstakes awarding a different lucky fan a free cruise each time the Saints pass for more than 300 yards in a game during the 2017 season. A 17-year veteran and the MVP of Super Bowl XLIV, Drew Brees is one of the most prolific passers in NFL history with an NFL record 113 career 300-yard passing games, including the playoffs. Fans who register at www.carnival.com/saints are automatically entered into the promotion which runs for the entire 2017 regular season.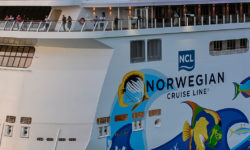 Norwegian Cruise Line Moves Green
Norwegian Cruise Line announced today the successful completion of the retrofitting of a new Exhaust Gas Cleaning system on two of its ships, Norwegian Sun and Norwegian Jade. In conjunction with the line's Sail & Sustain environmental program, the new systems are aimed at significantly reducing air emissions and, subsequently, the ships' environmental footprints. Early in 2014, Norwegian Cruise Line was the first cruise line to commit to retrofitting six vessels and has exceeded that commitment with now eight total ships.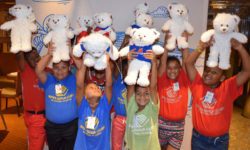 Carnival Build-A-Bear Benefits Boys & Girls Clubs
Carnival Cruise Line hosted a Build-A-Bear Workshop event that provided more than 100 kids from Brevard, Fla.-area Boys & Girls Clubs with a day of fun aboard the Carnival Magic in Port Canaveral, Fla. Coinciding with Build-A-Bear's 20th Birthday, the event offered kids a chance to make their own cuddly bears that could be customized with a colorful Carnival T-shirt and other accessories. Each bear came with its own "birth certificate" and a special logoed drawstring bag for safe keeping.  Kids also enjoyed delicious bear-themed sweets and a pizza party along with tours of the massive 130,000-ton Carnival Magic.  The day culminated with a $10,000 donation from Carnival Cruise Line to the Boys & Girls Clubs.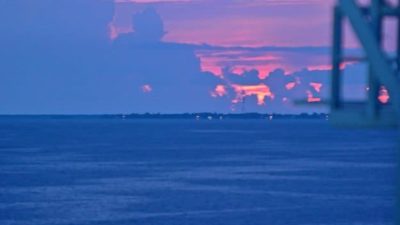 The Florida Keys Are Open
The Florida Keys have a message for us: "Here in The Florida Keys, we're always in awe of the power and beauty of Mother Nature, but Hurricane Irma truly tested what we were made of. Thanks to the resilience of our people and the kindness of strangers, we've gotten back on our feet, and we're getting back to business. The power's on. The drinks are flowing. And The Keys are open. So come on down. We'll bend over backwards for you."  Sounds good!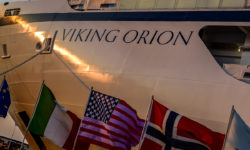 Viking 5 Gets New Name
Viking Cruises announced that American chemist, emergency room physician and recently retired NASA astronaut Dr. Anna Fisher will be honored as godmother to its fifth ocean ship, which will debut in July 2018. The new ship has been named Viking Orion® after the prominent constellation and in honor of Dr. Fisher's contributions to NASA's Orion exploration vehicle project. The announcement was first made by Viking Chairman, Torstein Hagen, during a press conference in New York City celebrating the first call in Manhattan for the company's third ship, Viking Sky®.