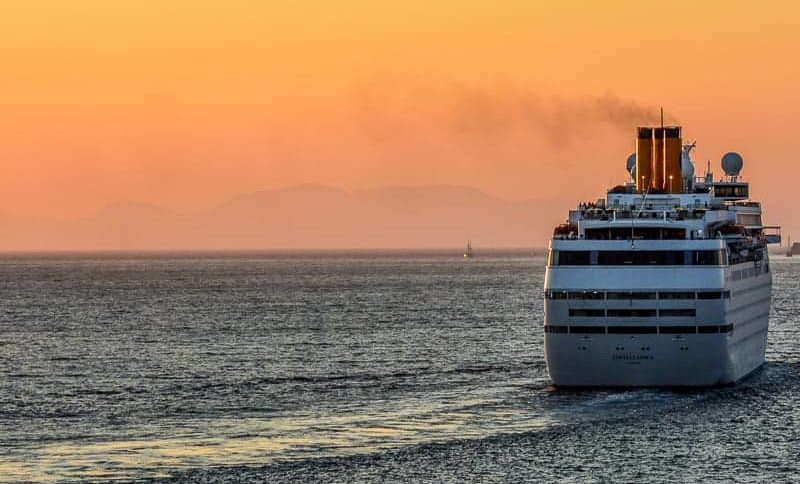 Bold Ways To Extend Your Travel Budget
Sail one time and odds are travelers will want to do it again.  Those with unlimited travel funds and no concern for price simply book again, focusing on places they might want to go in the time they have available.  I don't know very many of those travelers.  Those we help with travel planning are commonly looking for their best value, regardless of the cruise line they sail. They know that booking far in advance and/or during a special promotion often brings greater value.  Building a long term relationship with a travel agent who has your best interests in mind is a good idea that adds value as well.  But at some point, after all other avenues are exhausted, those savvy travelers look for other ways to travel more. The result?  BoldBold ways to extend your travel budget.
Take Advantage Of Onboard Booking Promotions– Most cruise lines allow passengers to book again as they sail.  An onboard cruise consultant is on duty to help pick specific sailings and/or make an undecided open booking, allowing us to choose a ship and sailing date later.  Advantages of booking onboard include:
Bonus Value- Onboard Credit available only by booking while sailing is part of the deal and commonly combinable with other promotions. Not all are. Case in point: Royal Caribbean's policy of "one deal per booking", does not apply to onboard credit gained by booking onboard.
Reduced Deposit– Regardless of the ship, sailing date or stateroom category, onboard booking also brings a reduced deposit.  Our thought: booking far in advance, there's no reason to tie up any more of your travel funds than necessary.
Meaningful Stateroom Location: If you like the class of ship currently being sailed, would like to book it again,  but might prefer a different stateroom category or location you can go look.  The difference between physically walking to the location and choosing from a deck plan is substantial.
A Good Deal Your Travel Agent Can Verify– Your travel agent will receive a copy of that onboard booking before you return home.  While the onboard cruise consultant might not be familiar with or understand the importance of your personal preferences, your travel agent is.
Refundable- For the most part, onboard bookings for specific ships and sailing dates can be changed without penalty.  Open bookings bring a long period of time in which to decide too. Still, if for some reason the best move is to cancel and never sail again, that onboard booking is usually refundable.
Cure For Post-Cruise Depression- If we bought into the onboard programming offered by most cruise lines, odds are we came back refreshed with a bit different view of the world if not life itself.  The downside of that happiness occurs when post-cruise depression sets in.  The best cure for this common travel malady: booking another cruise.
Cut The Cable- I grew up anticipating the arrival of the Fall Preview Edition Of TV Guide.  Over the years, while many aspects of life has changed, television provided a window to the world. Fact: many travelers choose a cruise itinerary to visit interesting places they may have only seen on television, on films or read about in books. Today, a great amount of that same content can be had via only a fast internet connection.  Inexpensive subscriptions to services that provide current series television as well as movies, documentaries, sports and more are available.
One of the best parts: We know exactly what it will cost to view whatever it is we watch without sneaky introductory pricing that is good for the first initial period then increases when that time is over.  If we can do this, you can too.
Another cut the cable option: An Amazon Prime account brings a variety of series television both that we might have seen on network television and unique choices custom produced for online services. In many cases, entire seasons are released at once too, enabling a new term to add to your viewing habits: binge watching.
Some good choices to consider:
Hulu brings premium original series, full seasons of hit shows, current episodes, movies and more. Plans start at $7.99/month with SHOWTIME® available for an additional $8.99/month. Try this one with a free one month trial.
Netflix enables us to watch movies and TV shows online or stream right to your smart TV, game console, PC, Mac, mobile, tablet and more. Netflix also offers a free trial.
Amazon Prime brings included movies and TV shows we can download on our devices in advance of travel then watch free.  That's especially thrifty when sailing with a cruise line or flying with an airline that charges for movies.  Those downloads are accessible for 45 days from the time they are downloaded. Amazon Prime also brings comparatively low prices on nearly everything and free two-day shipping.
Apple TV brings a variety of included entertainment options using your high speed internet access after purchasing the Apple TV device
Chromecast taps the power of google to bring similar options, at a lower initial cost.  With this option we "cast" what we see on our computer or device to the television. Bonus: this gives your big screen television the option of being a big screen computer monitor.
Direct From Networks – if that internet connection comes via a cable TV service provider (but without the expensive TV option) you may be able to connect to otherwise-subscribable news and entertainment service directly at no additional charge.
Want to try this idea of cutting the cable before getting out the scissors?
In our case, I did not think life could go on without CNN live news. An online source is offered but logging on (free) using my existing service provider revealed CNN was not a option.   That made a 7-day free trial of SlingTV a good choice.  Interestingly, before that trial was over, we found other sources to view news online free on all major networks including FoxNews, MSNBC, CNN and more.  See Live News Cloud  for more or simply type your favorite news channel with the word "international" before it into a google search.
Lose The Land Line- As cellular telephone service continues to get better, so does the ability to transfer your landline hard-wired phone service to your cellular service provider.  But not all are created equal.  A few guidelines can help identify the best value for cellular phone service.  Thrifty online source, MoneyCrashers lists additional reasons to lose the land line
Unified calling. Going mobile only simplifies your contact information, since you just have one number to give out to friends and business contacts.
Accessibility. Going mobile only means no more confusion about who should call which phone and when. You won't have to call your home voicemail every half hour just to find out if someone called your other number.
Flexibility. If you're comfortable with technology, giving up your landline can be very liberating. Instead of having a cell phone as a backup or extra phone, you're carrying your primary line with you. You can relax while traveling and worry less about unexpected delays and emergencies.
No double spending. Cell phone packages and landline plans both come with basic monthly charges just to get started, so by cutting one out, you can stop throwing money away.
In our case, staying connected when traveling internationally was a priority as well as having a good connection for data anywhere in the world.  That made T-Mobile's unlimited data with no overage charges the obvious choice.  Our plan includes four lines but we really only needed three to replace the three we had with a different provider who seemed to enjoy hitting us with huge overage fees if we did not play by the rules.  That fourth line?  We transferred our home phone number to it, enjoying the same service, now anywhere we are.  Also nice: T-mobile's price now includes all taxes, fees and government charges.
Travel Agents Now Bring In-Your-Face Bonus Value- Fact: there are booking promotions available only by booking through a travel agent.  Oddly, many travelers still think bypassing the agent is bypassing the middleman and will reduce price.  This is absolutely never the case.  Travel agents are paid a commision on the booking.  That commission has absolutely no effect on the price paid. Any promotion, offer or deal consumers can see online, agents can too and they can almost always increase the value at no cost to consumers.
Case in point: Those that are members of the Travel Leaders network of agent currently offer up to $100 additional onboard credit on Norwegian Cruise Line's Free At Sea promotion.  Consumers can not click-to-buy and get this offer.  On select voyages, in addition to that best price and bonus value, those sailing with a Travel Leaders network agency may also enjoy the services of an onboard Distinctive Voyages Host who sails with you as well as a Private Cocktail Reception and Exclusive Shore Event.
A Couple More Easy Ways To Extend Your Travel Budget
Skip Easy, Cruise More- Back when we first started cruising as a family, we would skip going out to eat, spending on birthdays, anniversaries, holidays and more, putting that cash aside. That added up to a rather "free" family cruise.  A little more effort by cooking at home, for example, brought a whole lot more nutrition too.
Use The Right Credit Card, For Everything– Credit Card points can add up quickly to pay for the most of the cost of airfare needed to get us to the cruise ship embarkation port.