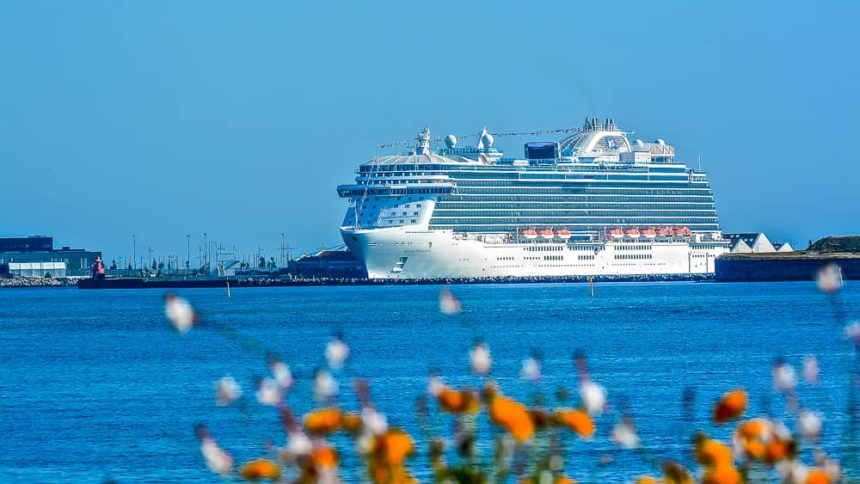 Big Ship Travel Security Takes Quantum Leap Forward
A little talked about but rather significant benefit of sailing on cruise ships that hold as many passengers as a small town is security, on a number of fronts.  Guests punch on and off ships with coded identification cards that also serve to securely open stateroom doors.  In port, a security perimeter is maintained around ships, allowing only authorized people anywhere close.  At sea, cruise lines can and do alter itineraries to avoid potential danger to passengers and crew.  All in all, there is simply no safer way to travel around the world than on a cruise ship.  Still, recent acts of terror have caused travelers to pause plans, choosing to stay home rather than risk their safety.  In a unique move to bolster onboard security, the Carnival Corporation family of brands has taken an unprecedented step on their own to bump up big ship travel security.
In a first for the maritime industry, Carnival Corporation has been granted approval to screen passenger travel documents against INTERPOL's I-Checkit global security system, further enhancing security across its 10 brands and fleet of 101 ships to more than 700 ports around the world.
If you are not familiar with INTERPOL'S I-Checkit system, this is a secure method for screening travel document information against INTERPOL's Stolen and Lost Travel Documents (SLTD) database. Containing over 69 million records from 175 countries, INTERPOL'S I-Checkit system was tested on four of Carnival Corporation's Princess Cruises brand ships. The trial included 34,000 travel documents that were successfully checked against the SLTD database to demonstrate the system's ability to enhance security for the global cruise industry.
The full results of the pilot program were presented to INTERPOL's General Assembly who passed an official resolution that enables Carnival Corporation to expand its I-Checkit deployment among its 10 cruise brands in North America, Europe, Australia and Asia. Its brands include Carnival Cruise Line, Fathom, Holland America Line, Princess Cruises, Seabourn, AIDA Cruises, Costa Cruises, Cunard Line, P&O Cruises (Australia) and P&O Cruises (UK).
Carnival Corporation and INTERPOL can now work together on an expanded partnership agreement to cover a phased rollout of the I-Checkit system across its brands. By partnering with INTERPOL on a global integration of I-Checkit technology, Carnival Corporation will further strengthen its leading safety and security protocols by creating a single global standard for security screening used throughout its ports of call.
As Carnival Corporation expands I-Checkit globally, the company's brands will be able to automatically query the SLTD database before and during the boarding process to see if any passenger travel documents have been reported lost or stolen. To ensure privacy and security, no personal data is accessed or transmitted in this process.