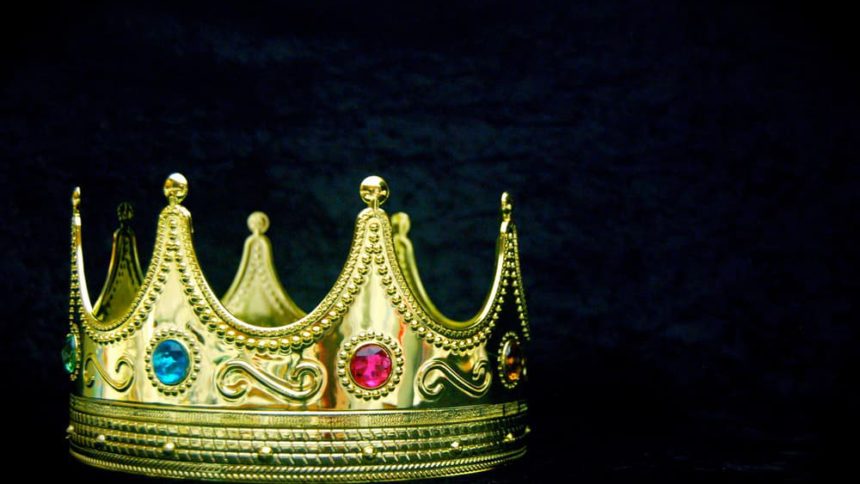 Battle Begins For Port Canaveral Cruise Line King
Carnival Magic has been sailing from Galveston for right at five years, alternating week-long itineraries to the eastern and western Caribbean.  Kicking off her U.S. debut with a performance by GRAMMY Award-winning band Maroon 5, it was a big deal at the time to launch the then new Carnival Cruise Line ship from somewhere other than Florida.  Now, after a good long run at the popular Texas port, Carnival Magic is moving along, repositioning to Port Canaveral after a $multi-million remodeling.  On the surface, this might have simply been a story about moving hardware from one place to another.  Looking a little deeper, there's a bit more to this story.
Texas says goodbye to Carnival Magic on April 10 before a ten day dry dock remodeling that will add a number of new features to the 130, 000 ton ship before launching its new seven-day schedule from Port Canaveral.  A special one time three-day sailing April 20-23 runs to Nassau and back then it's off on alternating eastern and western Caribbean sailings going forward.  In preparation for its Space Coast debut Carnival Magic will add a variety of dining and bar innovations.  Let's run those down:
Guy's Burger Joint: a free-of-charge poolside venue developed in partnership with Food Network personality Guy Fieri serving hand-crafted burgers and fresh-cut fries in an atmosphere that celebrates the chef's California roots and love of car culture
RedFrog Rum Bar: a poolside  bar offering the quintessential Caribbean vacation vibe with refreshing Caribbean rum-based frozen drinks and beers, including Carnival's own ThirstyFrog Red
BlueIguana Tequila Bar: a fun and festive outdoor watering hole offering a laid-back Mexican-themed atmosphere and tequila-based frozen drinks and beers, perfect for chillin' by the pool
Pizzeria del Capitano: an expansion of the line's Cucina del Capitano family-style Italian eatery offering five varieties of hand-tossed artisanal-style pizza, all available free of charge 24 hours a day
Alchemy Bar: a vintage-themed cocktail "pharmacy" that's the go-to spot for guests seeking a unique experience with mixologists who "prescribe" concoctions from different elixirs and ingredients or guests' own custom-created cocktails
Already A Star
Not that Carnival Magic was a boring ship by any means prior to the upcoming dry dock remodeling.  Quite the contrary,  Carnival Magic debuted many features now considered synonymous with Carnival Cruise Line, including this A-list of popular onboard options, all included in the price:
RedFrog Pub – offering a laid-back Caribbean vibe with island-inspired snacks and drinks, including ThirstyFrog Red, a private-label draught beer brewed especially for Carnival Magic. RedFrog Pub will also offer tastings of top-rated rums of the Caribbean and a collection of the regional beers.
Cucina del Capitano ("The Captain's Kitchen") — Honoring Carnival's rich Italian lineage  (all of the line's captains are Italian and many Carnival ships, including Carnival Magic, are built in Italy) Cucina del Capitano is a delicious dinner-time option with made-to-order Italian favorites in comfortable, relaxed surroundings. No charge for this during the day when the space is used for a made-to-order pasta bar. At night a surcharge will apply.
SportsSquare – Taking Carnival's popular outdoor recreation areas to an entirely new level is SportsSquare, which features the cruise industry's first ropes course where guests can traverse across nets suspended above Spa Deck 12 and offering spectacular views to the sea nearly 150 feet below.
Expansive Family-Friendly Spaces – more than 19,000 square feet of space catering to kids and families, including dedicated spaces for children (Camp Carnival), 'tweens (Circle "C") and teens (Club O2), with organized activities and counselors for each group.
Serenity – a popular adult-only area on existing ships, Serenity offers comfortable chaise lounges and chairs, hammocks, colorful umbrellas and two whirlpools, along with full bar service.
Cloud 9 Spa – Guests in the mood for a workout or some personal pampering can visit this stunning and sophisticated facility. At the Cloud 9 Spa, troubles melt away as guests soak in the soothing thalassotherapy pool, unwind in the elaborate thermal suite or just take in the elegant, serene surroundings.
Stateroom Innovations – With 1,845 staterooms, Carnival Magic offers a wide array of accommodation types, including two-bathroom/five-berth cabins and connecting staterooms, cove balcony cabins closer to the water line; and spa staterooms providing special access and benefits.
Carnival's Seaside Theatre – This 270-square-foot LED screen and poolside seating is the perfect spot for guests to sit back, relax and watch classic and first-run movies, sporting events, news, concerts and other programming, either during the day or night.
Ocean Plaza – an indoor/outdoor cafe and live entertainment venue where guests can dance to live music and enjoy specialty coffees and sweets – even freshly made milkshakes. Full bar service, specializing in martinis and mojitos, is also available.
The Lanai – Taking the traditional cruise-ship promenade to new heights, The Lanai is a half-mile, open-air promenade encircling Promenade Deck 5. Here, guests can stroll while enjoying spectacular ocean vistas, curl up with a good book, soak up some sun in a comfortable deck chair, or relax in one of four cantilevered whirlpools that extend out over the ship's sides.
Fun Hub – Available on any guests' Internet-connected laptop or at dozens of convenient locations throughout the ship is the Fun Hub, a social network and comprehensive shipboard intranet portal that provides access to a variety of information on Carnival Magic's services, facilities and daily activities. Carnival Magic will also offer bow-to-stern Wi-Fi and cell phone service.
Dr. Seuss Takes On Mickey, With A Plan
Carnival Magic also offers a variety of family-friendly options, including expansive modern spaces for kids in three age groups:  Camp Ocean (ages 2-11), Circle "C" (12-14) and Club O2 (15-17), along with Seuss at Sea, part of the line's exclusive partnership with Dr. Seuss Enterprises.  Appropriately so, Carnival Magic will be competing head on with family travel icon Disney Cruise line's Disney Magic and Disney Dream also offering a variety of sailings from Port Canaveral as well.
Really Interesting Itineraries
Apparently, Texas-raised Carnival Magic picked up a few tricks from her Galveston cousins Carnival Freedom and Carnival Liberty that may prove useful taking a bite out of the Disney family apple.  A step or two away from the standard fare,  Carnival Magic will offer two distinctly different week-long itineraries from the Space Coast.  A western Caribbean route features Cozumel, Belize, Mahogany Bay (Isla Roatan) and Costa Maya. The eastern Caribbean option takes cruise travelers to St. Thomas, San Juan, Grand Turk and Nassau or the new Amber Cove cruise destination.
On The Horizon
When all's said and done,  Carnival Cruise Line and Disney Cruise Line may have to play nice and divvy up the existing pool of cruise travelers in an effort to prepare for what comes next. Royal Caribbean's giant Oasis of the Seas comes to town November 5, 2016 taking up to 6,296 passengers to the Caribbean each and every week.  One clear winner in the mix: transportation companies that transfer cruise travelers back and forth from Orlando International Airport as well as Orlando's new $1.8 billion International terminal, set to open by summer 2017.
If I have the timing right, just after our national Presidential elections is when all this should really start to heat up.  Already predicted to come out victorious: cruise travelers as Win! Win! Win! resolves to Discount! Discount! Discount!, the big ship cruise line weapon of choice.