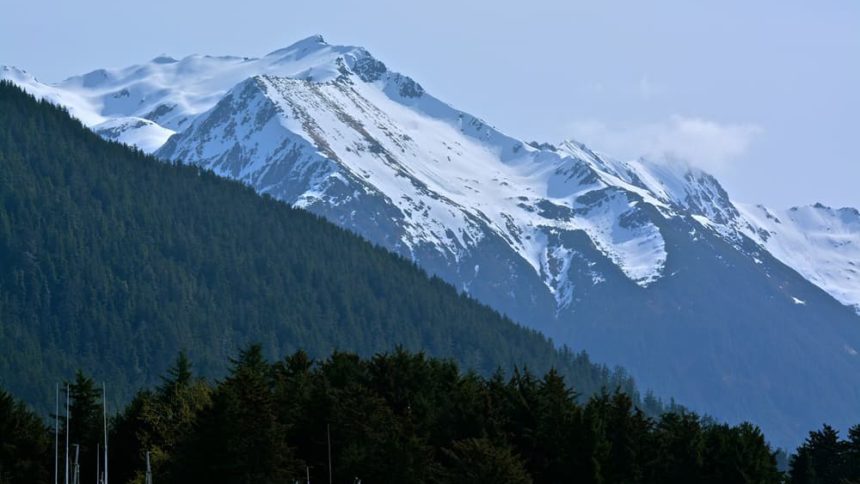 Alaska 2016? It's Not Too Early To Dream [VIDEO]
Well, Summer is over and up next is Fall travel, holidays, cooler weather and…well…thinking about last Summer and the memories made.  Alaska stands out as one of the stellar experiences of Summer 2015 for us, mainly because of Holland America Line's Sip-Savor-Sail cruise to Alaska.  Sailing roundtrip from Seattle, we enjoyed Alaska for a third time, begging the question: Have you been there yet?   If not and if Alaska is a place y0u want to see in 2016, right now is a great time to start planning.  This video from sister cruise line Princess Cruises gives a good overview of what they have to offer next year.
This is a great place to start but what's next?
First, it is important to know that there are a number of ways to see Alaska that include using a cruise ship to take us from place to place.
Defining CruiseTour
You'll hear the word "CruiseTour" thrown around a lot in the arena of booking Alaska.  The definition is exactly what it sound line, the combination of a cruise with a land tour.  They are available all over the planet as an add-on either before or after the scheduled cruise itinerary.  Alaska is commonly the first place cruise travelers experience a Cruisetour because it makes so much sense.  Alaska is a huge state and while cruise ships visit amazing places on whatever their itinerary might be, there is a limited amount of time that they can stay in port and make it from place to place.  While in port, passengers have a limited amount of time to get to places and back before the ship leaves.
Inclusive Has It's Price
The Escorted Cruisetour I like has meals included in the price as are some unique experiences like flight-seeing via float plane and/or helicopter, landing on a glacier, visiting a sled dog camp and/or riding a dog-driven sled…all of which can be customized for any activity level.
The land part of the experience might start in Fairbanks Alaska, going to Denali State Park via small group motor coach and the Alaska Railroad which winds through the mountains and features a high-domed observation car and dining car.  On all of this, Princess passengers get top treatment as Princess has built and owns the best lodges and has the best car placement on railroads.  The railroad will take you though majestic Alaskan scenery to where the ship is and you will board for a seven-day southbound sailing ending in either Vancouver BC or Seattle, both of which are great places for an optional post-cruise hotel stay.
On the ship, passengers get up close and personal with giant glaciers as a US Forest Service Park Ranger narrates the scene and the ship very gently rotates around in circles so all can see everything.  Stopping in ports, some are fun to simply walking off the ship for a do it yourself day of self directed exploring, others would feature tours that might take you to see a flock of American Bald Eagles soaring overhead in the sky, moose on the run along a river or bear, elk and other wildlife in their native habitat.
That Escorted Cruisetour is one way to do it.    There are several. All are different and cost more or less than the others.
A Very Close Second Place
Sailing round-trip Seattle on Holland America Line or Princess Cruises is also a favorite for a couple reasons.  First, a roundtrip Seattle sailing is often the least expensive way to go.  Also, Seattle is just a beautiful place, worthy of a few days before or after sailing to explore the destination.  Seen below for some of what we did on our Summer Alaska sailing last May.
One Personal Favorite
Our top suggestion for the best Alaska cruise experience is an Escorted CruiseTour with Princess Cruises.   This sort of sailing, done my way, has you fly up to Northern Alaska several days in advance of sailing.  Once there you will meet a Princess escort for transfer to one of their unique, self-contained lodges in the wilderness, a base for included tours and excursions.  The escort is with your small group of travelers all the way, making sure all are in the right place at the right time; ensuring a top quality Alaska experience. More on that later.  There are other options as well:
Escorted Land Tour (described above) is the most complete but also the most expensive.  Those can go from the North to the South or from the South to the North with the land package varying from three to five days either before or after.  This is the one we did with Princess.
Round Trip Seattle or Vancouver is less expensive- I have done this too and also liked it very much.  These are 7-day sailings that would not have a rail option or get very far inland but offer a good overview of Alaska.  This one I did with Holland America Line.
One Way Cruises- North to South, no land tour is the most economical way to go- You can fly to Fairbanks and get on a 7-day cruise that goes south, ending in Vancouver or Seattle.  Personally, I prefer Seattle because you don't end in a foreign port which makes getting back into the country a bit easier.
One Way Cruises– South to North, no land tour is also economical- This is the reverse of the above, plain and simple.
On any of them there will be the opportunity to see wildlife, view glaciers and so on.  On the Cruisetour options, escorted or not, there are more of these things included in the price.
But What About MY Favorite Cruise Line?
Most cruise lines do send a ship or two to Alaska for the season, making it entirely possible to sail with a friend you know and love.
Golden First Time Alaska Booking Tip:  Use a travel agent. 
Do your research online, starting right here click Destination Alaska.  This is one hot destination and one we keep up on to know the very most current information.  Still, if this is your first time going to Alaska, a travel agent is a very good way to be sure it all goes well.  A rather complicated booking to make online, this one should be done with an agent who specializes in Alaska…which brings us back to the common thought and question:  Sure, using an efficient agent sounds like smart move, but how do I find one?
Ask some simple questions over the phone can qualify an agent as worthy of your business:
Have you personally been to Alaska?  If so when and what cruise line?
Which cruise lines are the most popular in Alaska?  (If the answer does not include Holland America Line and Princess Cruises, they don't know what they are talking about)
When is a good time to book my Alaska cruise?  (asap is the only accurate answer)
More On Alaska
Here at ChrisCruises.com
Live Flickr Photo Albums*all the photos, (good and bad) updated throughout the voyage, Internet signal permitting.  Check back each day as we add more photos to each of these albums: