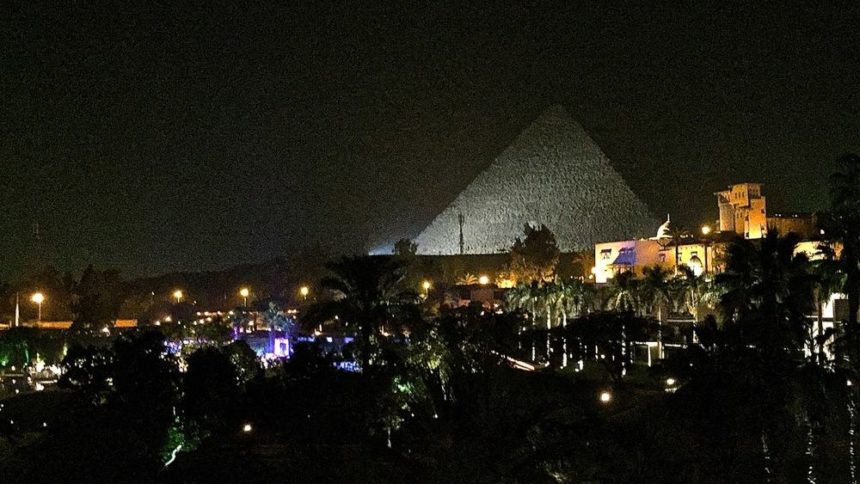 Abercrombie & Kent Luxury: Arriving In Egypt
Once on the ground in Egypt, it did not take but a few minutes to note a significant advantage of traveling with Abercrombie and Kent, the world's foremost luxury travel company. Whisked through the inbound traveler process we were on our way without waiting. On the way to our hotel, a local guide ran down the itinerary I had already memorized, verifying the expectation set by pre-travel documentation: this was going to be the trip of a lifetime.
"Rather than simply taking you from place to place for photo opportunities, we believe that making a local connection brings a far better experience," we were told byAhmed El Housseiny our Abercrombie & Kent Cairo Tour Coordinator as we made our way from the Cairo airport to the Mena House Hotel.
Coming off a nearly flawless set of Emirates Airlines flights from Orlando to Dubai then on to Cairo, this is one of those place where a bus picks up incoming travelers and transports them to an immigration hall. There, the plan was to buy the required visa ($35) and be prepared to stand in a long line to do so. Passport and U.S. cash in and, I asked an armed guard where to do this and was pointed in the direction of several bank windows with the instructions "any of those windows will do."
Proceeding to the line for visas, I felt a tap on my shoulder, turned and found Ahmed. "Welcome to Cairo Mr Owen, follow me." Ahmed took my passport, visa fee and bypassed that line, heading straight for inbound customs where hundreds of other travelers were lined up to enter the country. We passed that line too, going directly to baggage claim, retrieving our luggage then were off to the hotel.
Abercrombie Advantage #1: Expedited entry.
From our previous experience with Abercrombie & Kent on a Connections group river cruise not long ago, we knew they were good at what they do. Just how good we found first hand entering Egypt.
Also good, frank and to the point security warnings advising no travel outside of the hotel area without and A&K escort. Impressive and good to know right up front. Additional advice as we made our way through the streets of Cairo included tips on haggling with merchants (They will ask $100, offer $25), the way tipping actually works here (everyone will want a tip for everything) and more.
Arriving at the hotel, we met for Tamer El Bendary, A&K's Egypt Operations Manager for a welcome drink of Hibiscus juice in the Mena House hotel lobby. A 16-year A&K veteran he was instantly recognizable as the person on the ground that made things happen, much like our friend Gabe who accompanied us on the Connections river cruise journey. This was going to be good.
No check-in procedure at the hotel, we simply provided our home address and were given keys to our rooms. Because there was a large, loud Egyptian wedding going on between us and a spectacular view of the Great Pyramids, each of us were given two rooms. One was on the side of the hotel and an aptly described "Pyramid View" room. The second was considered a "sleeping room" should we have trouble falling asleep in the first due to the loud music.
Abercrombie Advantage #2: Guest comfort rules supreme.
We saw that on the Connections river cruise journey as we learned that the A&K standard is two seats for every guest on a motor coach; so no one felt cramped.
As we approached the hotel, I knew pyramids would be within view shorty and told Ahmed "You know, as soon as I see my first pyramid you will absolutely lose my attention right?". He laughed in a 'oh yes, that happens to everyone' sort of way and he was totally correct.
Even though night had set and a hazy sky prevented the best of images to be captured, there it was. Much like trying to describe to someone who has never seen a cruise ship just how big they are, this was an awe-inspiring sight that I may have trouble finding the words to do the experience justice.
Follow Along On Our Abercrombie & Kent Journey: